this just in. this morning, while i was getting ready for work, i heard the sound of firetrucks shrieking outside my building. so while i was sipping a hot cup of swiss miss, i decided to look outside my window. lo and behold, this is what i witness: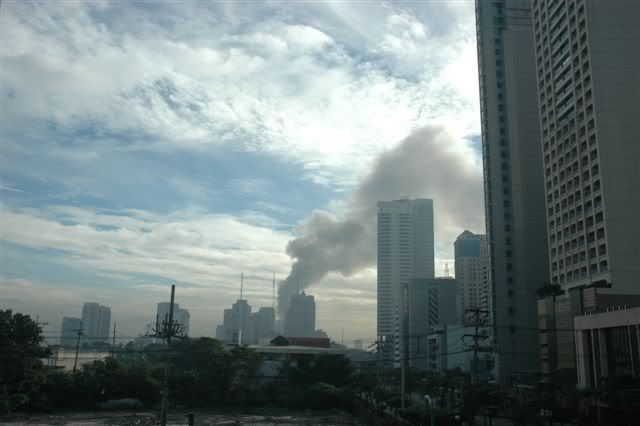 none of the online news have reported on it so i'm not sure which building is on fire, but it looks to be coming from makati's seedy area (makati avenue corner jupiter and its environs). i can still see the smoke billowing over parts of the CBD from outside my office window, so it still isn't under control. this is the second fire that i've seen from my office window, although the last one didn't send up this much black smoke.
update (as of 9:30am): it turns out that the smoke is coming from EDSA, near guadalupe. a huge fire broke out early in the morning at an informal settlers colony beside the san carlos seminary. it seems to be under control now.