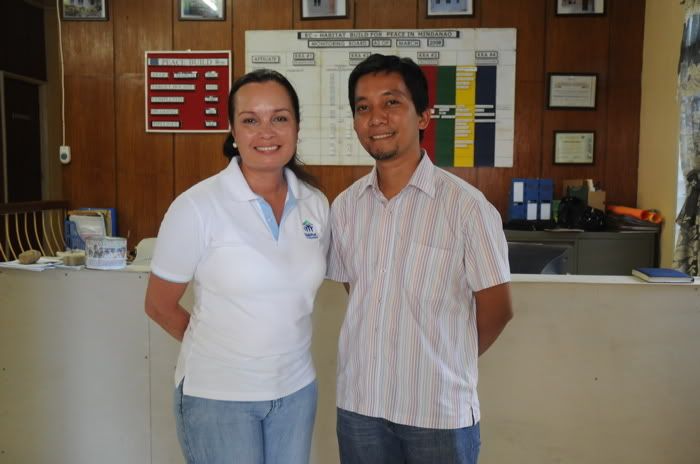 i have had little occasion to interact with people who are truly beautiful inside and out. when i went to mindanao for work, i didn't really think that i would encounter anyone of particular importance. but not only did i meet someone very famous, i actually spent a lot of time with someone who impressed me with her passions and her convictions.
1973 miss universe margarita moran-floirendo
has been involved with habitat for humanity's work for the last 10 years. in fact, the peace build project which received a grant from the EU is said to be her brainchild. her involvement in habitat and many other endeavors are deep and significant. she told me that she managed to get funding from the USAID to train women to mediate a
rido
(clan war).
but what really impressed me about margie is that she wasn't just dipping her fingers into these causes because it was something to be expected of her, but she really felt strongly about them. she walked with us under the sun, shook hands with the locals, spoke to them, checked on their harvests and their children's education. yes, she did have a few bodyguards following her around, but she didn't mind the sun nor the sweat nor all the dirt blowing our way.
she's also learned, knowing a lot about mindanao's history, and the patterns of migration that gave rise to an ilocano-speaking tacurong and an ilonggo-speaking tupi. i actually tried my very best not to bring up the fact about her being a former miss universe, but i sneaked in that question when she mentioned one of her daughters. margie told me she is currently finishing her online master's degree in rural development. she's really very smart, and her heart's in a good place.