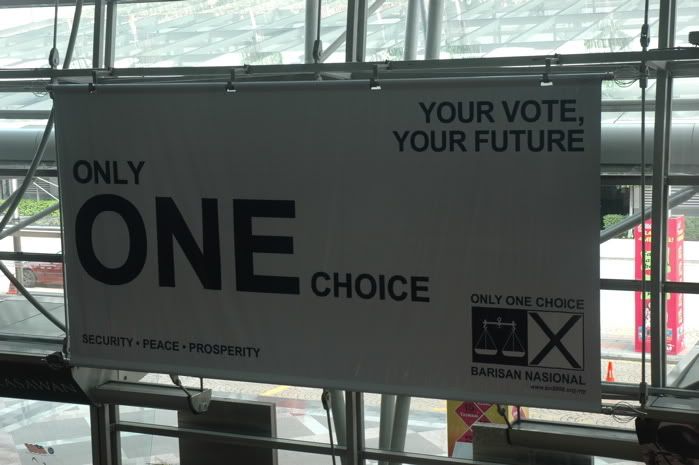 i am happy to read about the improving state of political maturity in malaysia (i'd like to think that i'm mature in this aspect, and although the philippines enjoys what the US has described as a "healthy democracy", let's not generalize). mahathir was wrong to have falsely accused anwar of those sodomy crimes.
now, he's making a huge comeback!
i was in kuala lumpur a week before the national elections last march, where the ruling barisan nasional was dealt a huge defeat, losing many of its seats in parliament. what's surprised me was that i didn't even know there were elections. i am so used to the festive spirit that revolves around our own elections that i expected the streets to be flooded with dead forests. but it was a very subtle campaign. a few big billboards proclaiming goals and a vision. basically, kuala lumpur was relatively clean, though not necessarily antiseptic like singapore which it is helplessly replicating, even during an historical election.
i was last in malaysia about 10 years ago, when i visited the world's oldest rainforest: the taman negara (which literally translates to national park). i also dropped by KL for 2 days. i was not very fond of KL -- i thought the people were rude, the streets were discombobulating, and there was haze blowing from burning rainforests in indonesia. but 10 years later, it has a monorail, a KLIA express, several lines of MRT, and a new international airport!
what were we doing during those 10 years?