well, he isn't really that big, although he is taller than me, and he isn't fat -- in fact he's reed thin. but he's a liar nonetheless.

i was introduced to carlo in december last year. i've seen him before, but i've never had the courage to go up to him and say that i'm a fan of his art and his comic book, zsa zsa zaturnnah. but jason is a friend of his, and knowing that i saw the musical version of the comic twice, jason offered to introduce me. i finally got to say what i wanted to: i'm a fan. i even rushed into national bookstore to find a copy of the comic for him to sign, even though i already had one. when i went back to say: it's sold out, that made him happy. what author wouldn't? i so wanted a piece of him that i thought about ripping a page of his notebook. he was doing sketch studies of characters with some notes, for a yet untitled new comic book (new comic book -- yeah right!). during that brief encounter, i even asked: will there be a sequel to the ever-popular, ever successful zsa zsa zaturnnah, which the movie version suggested in the end? he flatly said no.

and then i find this on his website: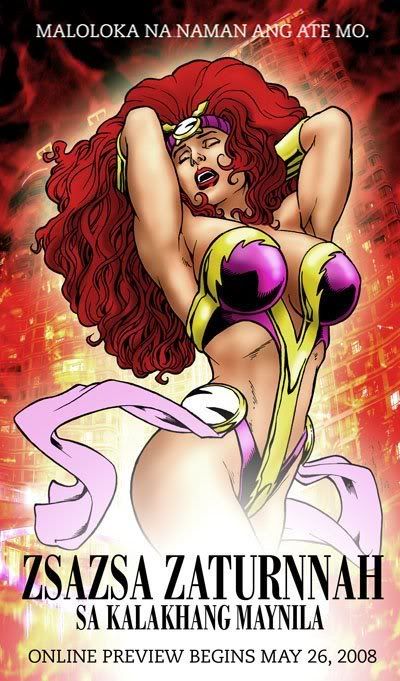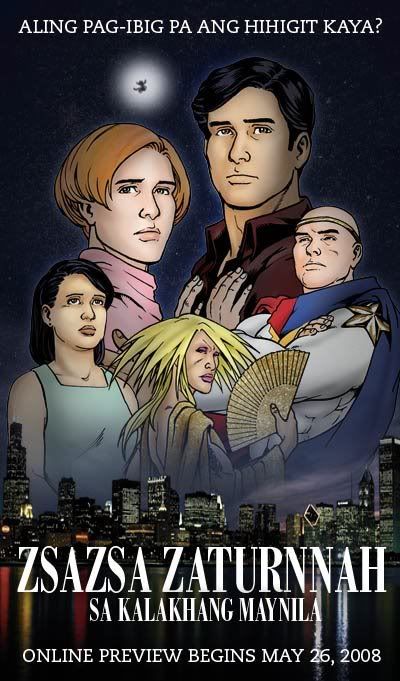 carlo, you're a liar. and thank you for being one. at least this give me less than a month to hold on to my breath for the preview, and maybe (or hopefully) an even shorter amount of time to wait for the actual comic book! if i held my breath beginning in december, i'd have been blue in about a month!

to quote karl, this turn of events is nothing but nakakalokah! i hope the musical comes out immediately afterwards! haha.