here are some boracay clichés.
fire dancing. doing the zips or the poy actually looks easy, but not until you slip your fingers into a pair and unwillingly flagellate yourself in the process. although, after some tries, i actually got the hang of it. but i'll think i'll pass with the fire version. i have a long history with fires and burns.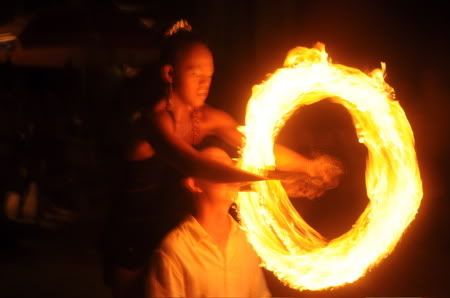 every time i go to boracay, i always photograph fire dancers doing all sorts of tricks. but this is a fresh take: JD (who had a cameo on the latest aga muhlach-anne curtis movie) lighting a cigarette on joey of URC (C2).
skim boarding. i particularly like this photo because of the motion it suggests.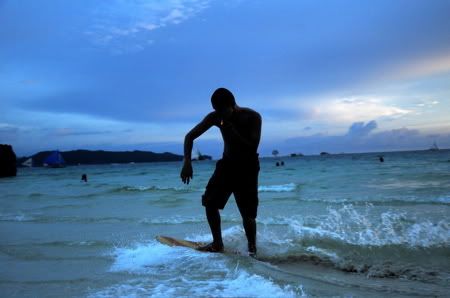 another skim boarding shot, this time, the fresh take is the lit cigarette on the skim boarder, who happens to be a tourist.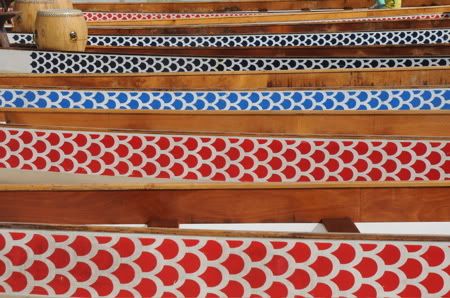 dragon boats resting on the shore.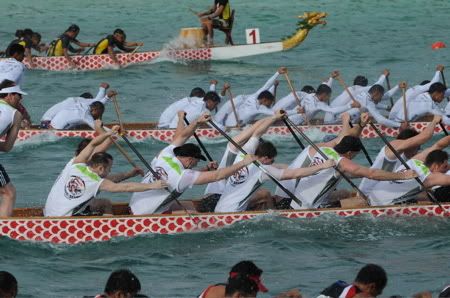 the finals of the men's 500m. the deep, long strokes of wann sea dragons of germany edged out the rapid, quick paddling of tribu camsur. it was an exciting race.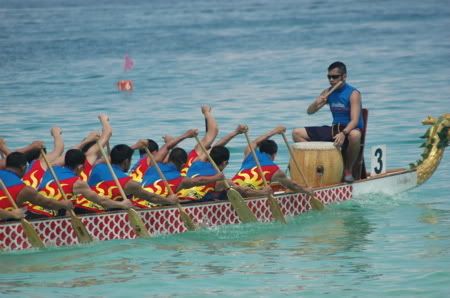 the manila dragons. this is the pose that rowers do before they dig their paddles into the water. it looks mean.