last week, i received an email from a small european nation: slovenia. andrija, or andre for short, whom i met in kota kinabalu in late february this year, was asking how i was. andre is only the second slovenian i have met, next to my colleague matej. based on the little i know of the country (i have a small book called "facts about slovenia" on my desk as of this writing), i already want to pack my bags and fly to ljubljana!
anyway,
andre has a blog of his own
(he's a very good photographer, as i can see), and it's very nice of him to actually link my site to his. more european hits for me! haha.
fare you well andre, and hope to see you on philippine shores again.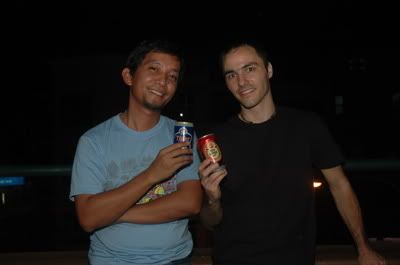 *toasting to an evening at the rooftop of borneo backpackers -- and oh, na zdravje! is slovenian for cheers!