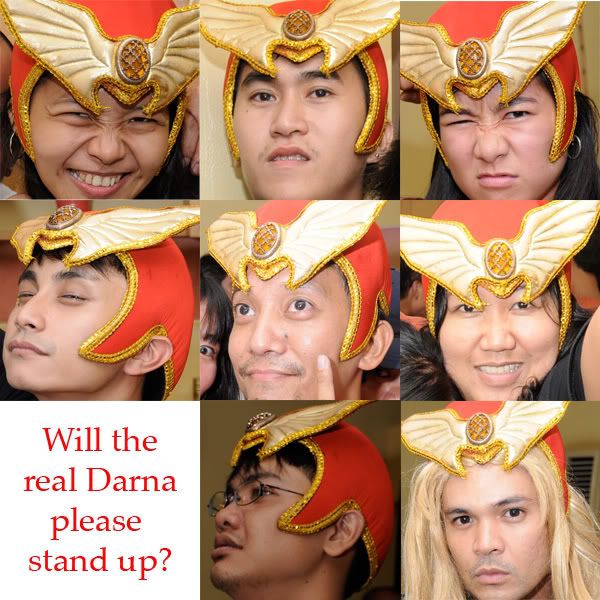 at a party at JC's house, we toyed around with his darna costume. here are good titles for my friends' darna pics:
mercy: ako ang unang chinese-speaking darna! makapunta nga ng beijing!
dennis: taena! ang macho ko namang darna!
genie: move over miss macdonald! here comes FHM-ready darna!
JC: wait till you see me in my black darna costume!
alman: ikaw ba talaga yan darna? look at my mole.
nette: dabiana reprises darna
rendo: sheeet! first time kong lumipad. at hindi dahil sa gulay.
jason: darna meets the iron mermaid. at blonde!