posh na kung posh.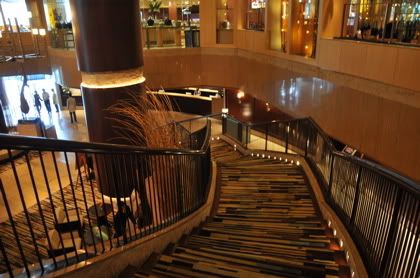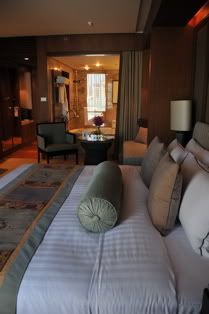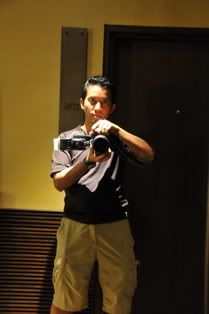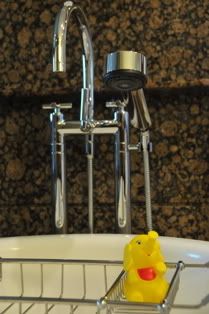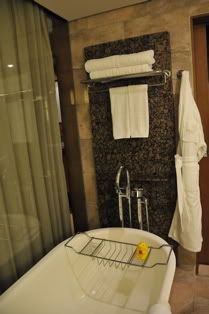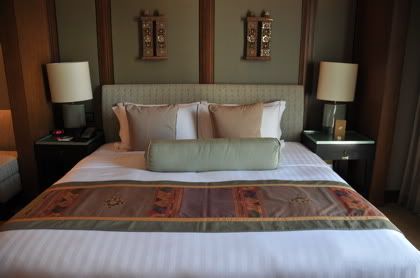 the other day, a little before 6pm, the cleaning lady knocked on my door and said: "sorry to disturb you sir, but would you like me to turn down the bed?"
of course, i have not a single sosyal bone in my body, so i didn't understand immediately what she meant, and i declined. i discovered the succeeding days that turning down the bed meant peeling off the left end of the comforter, so it would be easier for me to slip into my huge king-sized bed.
i've had some guests visit me here at my temporary crib: the conrad bangkok, the hotel with an attitude, and they've been quite amazed. i have to say that being the adventurer that i am, i'm not quite used to luxury. i mean, i've stayed at mactan shangri-la, shangri-la tanjung aru and marco polo davao but this really takes the cake! i have a nice view of the city from my floor-to-ceiling window, and there's free milk and fruits everyday! it's also only 5 minutes from the EC delegation office in bangkok, and is on witthayu or wireless road, which is embassy lane. along this upscale street are the embassies of japan, chile, the US, and a couple of others i saw just a few moments ago.
i have a little yellow rubber elephant on the bath tub, and i haven't even tried the really nice pool and the 24-hour gym. i really must get a massage soon, just to try an authentic thai foot massage. and am i hating smart or what? my roaming is not working, so i have no way of getting contacted -- i might end up in khao san road tomorrow if i don't get in touch with my friends! anyway, the night is young, and i might spend this evening getting to know more of the sleazy side of bangkok.