i haven't quite made sense out of the whirlwind that was my 2008, although clearly, my year was defined by wanderlust and an unfettered lust for toys. in this entry, i won't as yet reflect on the previous year, particularly on my return to places previously visited, but on the gadgets that i acquired. this past christmas, i unwrapped very few gifts, but still, the little boy inside me was very very happy because although i didn't start the year with a list of things that i wanted to have, i got many of the things that i desired.
many of my gadgets arrived in the last quarter of the year.
going ultra
while in bangkok, i got myself the
nikon AF-S DX zoom-nikkor 12-24mm f/4G IF-ED ultra-wideangle zoom lens
. i've been lusting after it since
june of last year
(
or possibly earlier
) when i encountered the images of my photographer friends, i wanted one for myself. now i've been a firm believer that cameras are merely tools, and they don't make the pictures better. good photographers do. i remember karl looking through my photos on my macbook pro and declared: "ang ganda talaga ng D300!", lamenting that his D70s severely limited his range. but i put him in his place and said: "but i took those with my D70s." nevertheless, i did get myself the ultra-wide since it was at least P5k cheaper in BKK compared to hidalgo. and this was against the sound advise of jay (and other photographers at the
nikon philippines forum
), who all thought that i should consider a 3rd party lens (such as a tokina and a tamron), but i balk at the idea, and my brand loyalty is strong, it might even be misguided, so i opted for the nikon. i won't say that my photography has elevated itself immensely due to this acquisition, but i have to say that i see so much promise and potential. all i need now is the opportunity to shoot great landscapes with the UWA.
terminal cases: the angle at 12mm
the terminal 3's of NAIA and changi airport
the replacements
in an
earlier entry
, i announced the demise of iAlman junior and my altec lansing inMotion speakers, which i offered to the stubborn deities of the sea.
rest in peace
this happened in the bonifacio day long weekend. the following week, they were replaced. welcome iAlman III: my green 16gb
4G iPod nano
, my
JBL on stage micro
, and my
altec lansing orbit iM237 speakers
.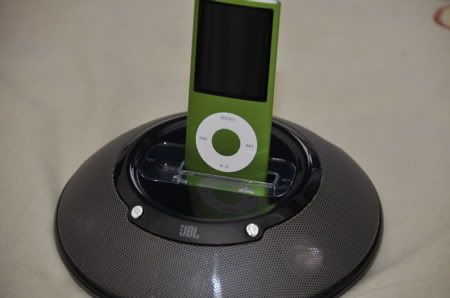 i've rebuilt my iTunes library which i've thankfully stored on my external HD and have uploaded about 10gb worth of songs to my new iPod. i still have room for a few more songs, and since mostly i use my iPod nano for running, i need heart-thumping songs with specific beats per minute to accompany my roughly 10kph pace. also, i've developed an interest in some classic OPMs which i'm voraciously searching for over at limewire. haha. i chose green to reflect not my state of mind, but my advocacy. 2009 will be a year of reckoning with climate change for me.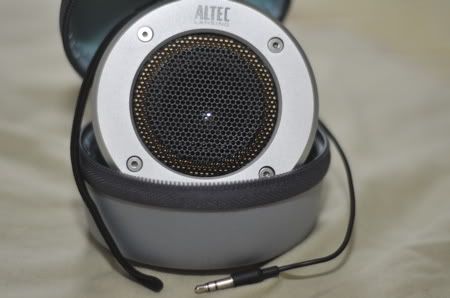 the JBL on stage micro, meanwhile, has been amazing. great sound, great compact design, and portable too. but i've decided that it's too fragile for the mountains and the outdoors, where i wouldn't mind either to enjoy just some peace and quiet. so i got the altec lansing orbit speakers, which, despite its diminutive size, has monster sounds. there are a lot smaller speakers, but they sound tinny, as if glass or some other fragile object, is always breaking. i don't have the best ears in town but the orbit speakers do seem to have more depth in them. so on stage micro for my room, and orbit for the mountains, the beach, and the outdoors in general.
tera firma
terra firma, noun, firm or solid earth; dry land

tera-, prefix, one trillion

terabyte, noun, 1. a unit of computer memory or data storage capacity equal to 1,024 gigabytes; 2. one trillion bytes
i finally got better storage for my digital files last month when i purchased a
seagate maxtor basics desktop 1tb EHDD
. i used to have
syento
, a 100gb generic portable external HD which i got from my friend karen's BF for about P4500. it has been with me for over a year, and i maxed it late last november. so getting bigger external storage has long been overdue, and after being swamped with all these choices at challenger in funan digital life in singapore, i decided to get the maxtor for the following reasons: it's by seagate, probably the most reliable brand in computer storage; it's cheaper than a portable EHDD, which i already have, and having it stationary on my desk increases the chances of its survival; and i think i will need this much storage now that i'm making videos (see entry below) and shooting in raw (.nef).
after dumping all my music, photos, and videos on
maxtor
, i very quickly used up nearly 300gb. so it is very practical and i might even get a second one by the end of this year. maybe i'll then get the one-touch version to constantly back-up my macbook pro's HDD.
moving pictures
i've been wanting to get a digital video camera ever since i can remember although i've always had second thoughts because they were bulky, will probably not survive my outdoor passions, and there are issues about sharing: how do you get the world to know that you make videos? the last concern, of course, has been fully addressed by youtube. the first and the second, by sanyo.
i got myself the
sanyo xacti CA8
, an ergonomic, fits-in-your-pocket video camera the size of an old clamshell phone, which shoots 640x480 videos at 60fps. i can never make a digital movie with it, but that's more than sufficient for my computer, and even youtube. so far, i've only done 3 videos which you can find on my
youtube page
. the sanyo xacti doesn't take the best still photos, particularly at night (no pre-flashes equals terrible red eye), but its super macro capabilities are outstanding! look at the level of detail i get at barely two inches from my subject! and the face chaser works too. and it really is underwater. now i'm always bringing the camera wherever i go. i now have a few videos plus a number of slideshows uploaded in youtube. in fact, i just got an email where this guy posted my caramoan video on his site. instant fame! haha.
incidentally, i have to give kudos to my friend doc glenn for getting us the sanyo xacti at a price i couldn't even begin to dream about. his talent for haggling is amazing, that i saved about P11k if i bought it here, and SGD150 from the original price. he also got for both of us an extra battery, an 8gb SD card, and a table tripod. thanks glenn. i don't mind that he buys everything i buy (he also has the same nikon D300 and the 18-200mm lens that i have just because i do), as long as you get us these amazing discounts. haha.
so everything that i may have wanted on my gadget wish-list, i somehow got, and even more. of course, if you push it, i'd probably come up with a few more wanna-haves. but, i'm done with spending money. 2009 will be the year i finally start to save. so if you are feeling generous or even curious as to things i'd like to get, just ask.