i was so absolutely poofed this last weekend. but for some reason, i find myself pursuing exhaustion: filling my days with activities that lure me away from my seat, refusing to be sedentary, keeping myself busy.
very early on saturday, janice picked me up to do photographer duties for TMM, or team mang mar. it isn't my first time. i followed the original TMM members, roy and don, when they competed in the action asia adventure race in singapore. i was also present in the many triathlons and races that followed, eventually finding myself competing in at least one of them. however, i have been less of a presence lately, due to some personal issues that i have recently refused to let go of. nevertheless, and as a favor to janice, i went to daang hari in alabang to do what i am good at: taking photos. at first i said that it would be best to have a pick-up where i could shoot at my convenience. but we didn't have that luxury, and for about an hour, i sat at the back of an open trunk, alternately shooting and keeping the heavy trunk from chopping my neck off. i had my camera on ISO 400, aperture priority, and burst mode. it was difficult to frame my subjects while the car moved at speeds of 30 to 40kph. so i just hoped that at 6fps, i would capture at least one decent photo.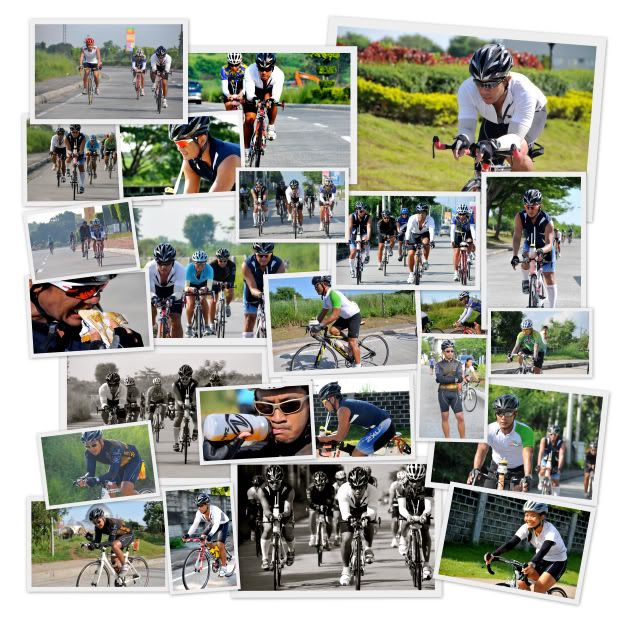 and i did. of the 700 photos i managed to take that morning, i think i at least came up with about 40 good shots. the reception has been rather warm (check out the album on my facebook or over at
my multiply
). i did burn a bit during that short period of time, because i forgot to apply sunblock, and it's been terribly hot lately. but i'm hoping somewhat that some of the biking brands would take notice of the shots. they are pretty good product endorsement shots, if i may say so myself, and my subjects are rather easy on the eyes too. now to get some model release forms.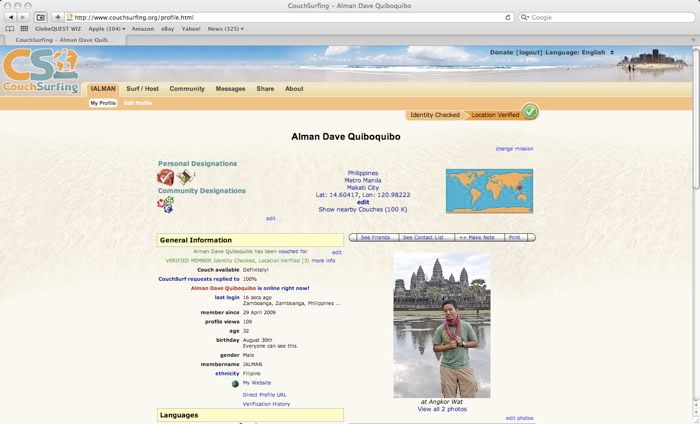 after the morning at alabang, i went home to change and got ready to leave for malate. i committed to playing some tour guide duties to a bunch of visiting koreans. after i returned from my southeast asian tour, i signed up for
couchsurfing.org
, a website for travelers. hanz suggested that i join, and in siem reap, at least 2 persons asked if i was on couchsurfing. and i've been checking the site rather regularly, offering my suggestions to would-be visitors to the country, or other travelers planning to go elsewhere in the world where i've been. i'm now a verified member, vouched for and referred. probably by the end of this year, i would be hosting at least 2 couchsurfers.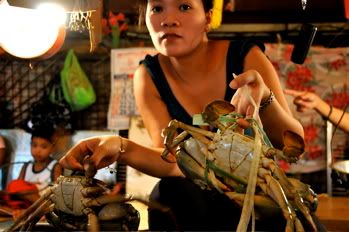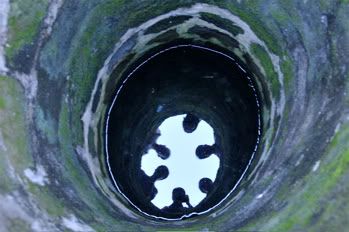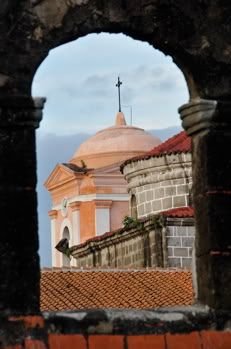 although CS manila is pretty active, i haven't really found the time to join an activity. except last saturday when i agreed to take some koreans around manila. the visitors came to mindoro to visit a student whose college education they'd sponsored. the group had done it on their own, and not through an existing program or charitable institution. i think it was rather laudable and praiseworthy. when i met iggy in malate, i asked him what they'd like to do. he said he wanted lunch. he said they heard of a place where you can buy the ingredients and have them cooked. i said: ah, that's called a dampa. i decided to bring them to macapagal blvd. which was the nearest one. another filipino, dos, joined us.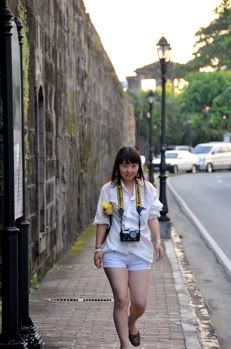 when we arrived at the market at around 3pm, we were the only ones there and the hawkers swarmed us with offers. my guests were absolutely floored by the sizes of the every single fresh seafood. they'd remarked that back in korea, everything was at least half the size, and more than twice the price. we bought shrimp, crabs, and fish, and went on over to claire dela fuente's restaurant. i gave the instructions, and also got tanigue for kinilaw. they could have been overly polite but they said that they loved everything. we demolished everything on the table.
afterwards, dos and i took them to intramuros to walk along the walls. my knowledge of colonial history is unfortunately not as vivid as ambeth ocampo's nor any other trained tour guide, so i only gave very trivial insight to what surrounded us. i wish i could have offered more, but it made me realize how little i know, and how much i need to research in order to be of some competence the next time the opportunity comes my way. but then again, let me ask you: when was the last time you walked through history? i rather enjoyed the experience. a third CSer, nikki, joined us in intramuros.
our last stop was baywalk where we watched the sunset. other than the very slight stench of the bay, the view and the breeze made for a good way to end a brief tour of manila. we walked them back to their hostel and burned even more time at friendly's guesthouse for cheese and wine. iggy and his friends had a lot of questions about the philippines and the filipino, but more important were their realizations, among which were: some filipinos are extremely bright, manila isn't as dangerous as they've heard, and contrary to popular belief filipinos aren't always late. i do believe that this is my contribution to nation-building. i'm glad i'm not the only one who is doing his part.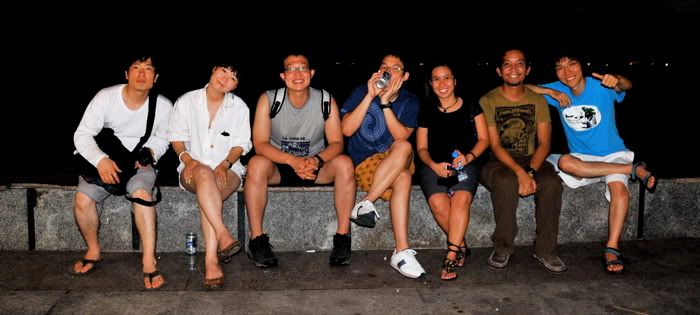 the following day, i rose early yet again for the diagnostics day of AMCI's BMC 2009. i was there with no other intention but to take pictures, really. i have resolved to join every climb that i can this year, but that's as much as i can do. my offers to be useful have been politely declined, and i don't have much beef with respect to that. i'm not going to pick a fight, but i will call a spade a spade, such as: the diagnostics was a little unstructured. which is a euphemism for disorganized, actually. it's a good thing that the trainees have no basis for comparison. and i'd rather keep my opinions to myself, and to this blog as well. also, the lecture on running left me, well, wanting. i honestly felt no value was added; anyone could have learned more surfing the internet or getting even just one copy of runner's world. i fear this might establish the quality of the knowledge-sharing throughout the course. but i hope to be proven wrong.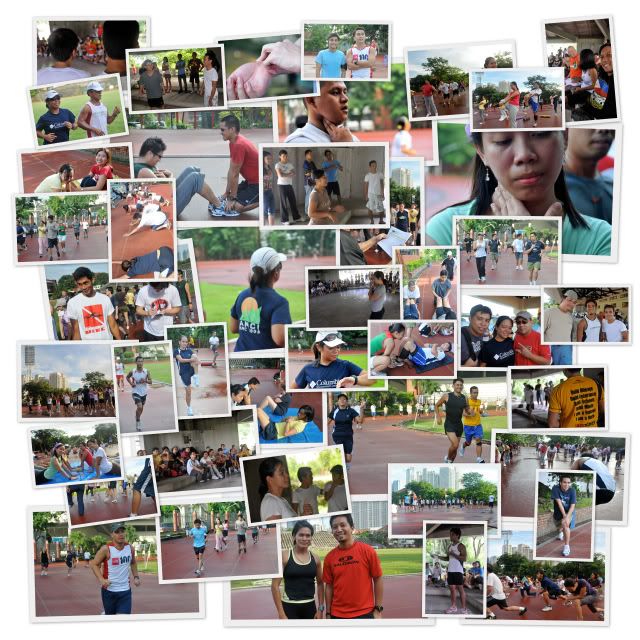 nonetheless, it did seem that the batch was in high spirits despite the terrible heat. they've numbered more than 50, and hopefully that would grow, although it does not seem that they'll exceed my batch. while there were no foreigners (yet) in this new crop, i can tell this early that nosebleeds will definitely be induced throughout the training.
after the training, i stole 3 hours of sleep before proceeding to CCP for the virgin labfest. there were 3 short plays presented, and i liked 2 -- i'm not sure what i think about the other one. i was just surprised with the youth of some of the directors and playwrights. at least, they ensure the survival of the artform. not all is lost. and i've been inspired to draw up my cultural calendar for the rest of the year. so here's looking forward to more weakening weekends.