this is the view outside my door.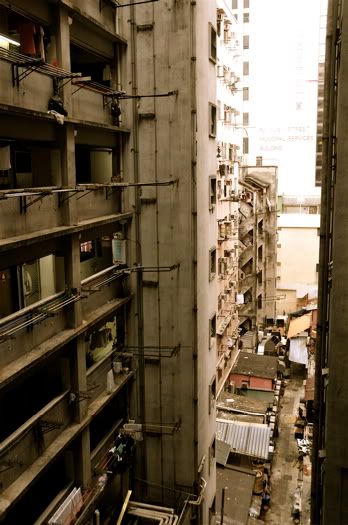 no, i am not at one of the tenements in tondo. i am in a place which is just as remote and unfamiliar, where there is little that i understand. i am in hong kong. i came here out of a longing to be away. the trip itself hadn't been planned. i booked my flight only last tuesday, when it was announced that we would have no work the following monday: it would be a holiday in most of europe. why i chose this place over others is simple, really: bangkok is on the brink of civil war and i plan to be in singapore sometime soon. the last time i was in hong kong was 3 years ago, and i was not convinced i had seen most of what was to be seen. so i returned.




but hong kong seems to mind my visit. the weather is foul. i could not even see the peak, which is wrapped in dark, ominous clouds.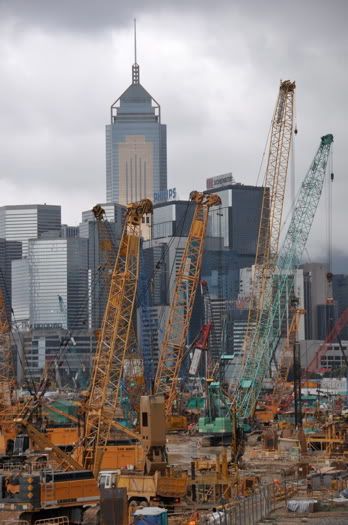 in a place that's clearly vertical, it is surprising to see that there seems to be no rest for cranes and construction workers. they are reclaiming the sea in front of city hall. but the water has got to go somewhere: that, i think, is the theory of displacement.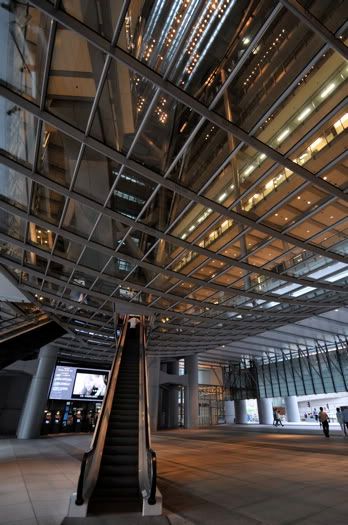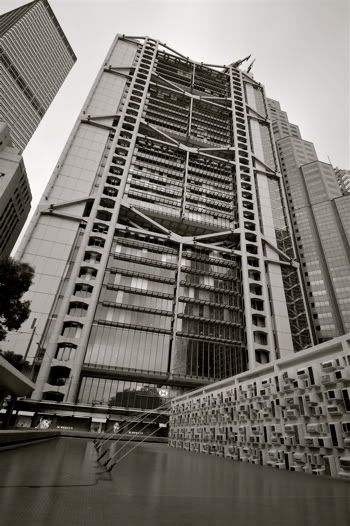 peculiarly, the filipinos are absent in central square, despite the weekend. not a single banig is spread out on the empty lobby of the HSBC building. yes, that building, which looks like it would transform once it gets into contact with the allspark.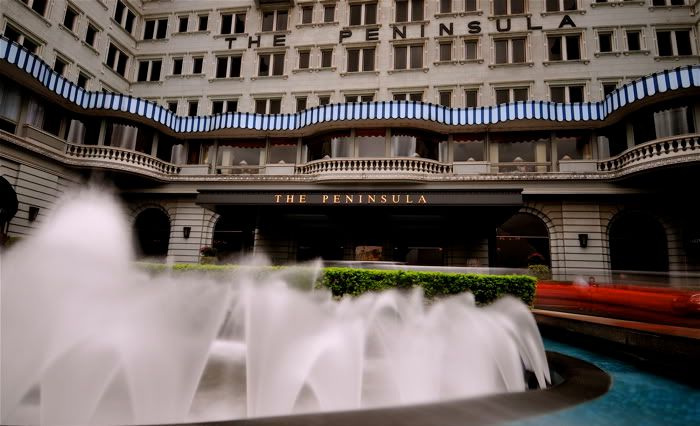 i have decided to stay in mongkok, 3 MTR stops from tsim sha tsui, where you'd find chungking mansions: the ghetto of budget lodging in kowloon, and even perhaps all of hongkong, jostling for airspace alongside some of the ritziest hotels in the territory. i stayed there the last time, and the unfriendly crowd outside its doors and the perpetual scene of long queues to the lift at its lobby, gave me a lasting impression. it was not good. instead, i decided to be here, where the accommodations are nothing to write about. it isn't the peninsula, that's for sure, but i have not started complaining about my window-less, shoebox-sized room and its sputtering aircon. i get what i'm willing to spend for. just outside the building are the night markets and shops peddling gadgets. i am not in heaven. i am in hell, and all the demons are offering temptations.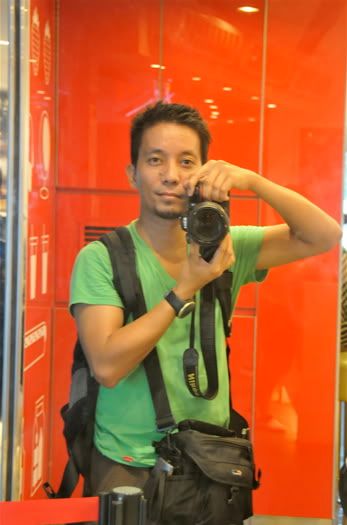 i came here with a suitcase that was nearly empty. i realize, rather belatedly, and after only a day, that i should have brought along two. that being said, i think i'm hot.