hong kong has a sense of humor. and i'm not just talking about the
engrish
that warns me, for example, to beware of the slippery floor, but of the circumstances surrounding my visit. i arrived here late friday night after soaring through turbulent skies that had the kids onboard my aircraft whistling and howling as if we were on a roller coaster. occasional showers have occurred since my visit, and gloomy skies have dampened my resolve to photograph the man-made landscapes. but i woke up this morning to find the sunshine bouncing off the sidewalk outside my building. this would have been the perfect day to go up victoria peak and marvel at the buildings. this is how the skyline across victoria bay looks like.
this is what i captured the previous day at the peak sky terrace, where a brief shower sent the less intrepid of travelers to run for cover, prompting another filipino tourist to remark: "ang mahal naman ng view dito, wala na nga halos makita, wala pang bubong." (the view is so expensive here, you could hardly see anything, and worse, there isn't even a roof.)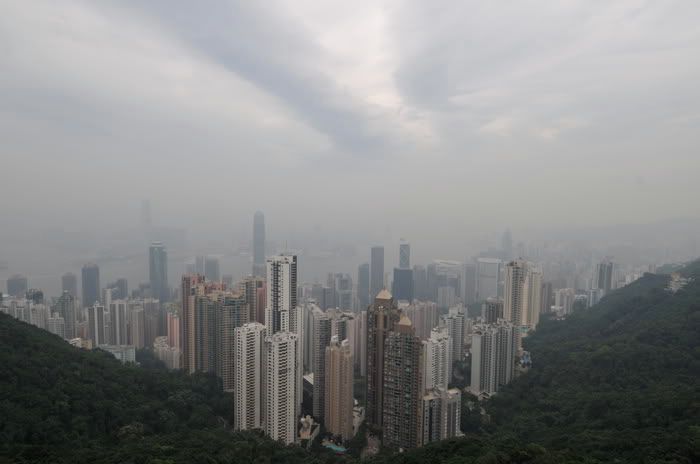 yesterday, i wanted to eat at din tai fung. it isn't hong kong cuisine. it's shanghainese, but the restaurant chain is from taiwan. but remembering how xiao long bao tasted when i had
a sample in taipei last year
convinced me it was worth the visit. but a hundred other people felt the same way and formed a long queue outside its branch in silvercord. so i ate at the food republic downstairs. and they have pepper lunch. i never imagined pepper lunch, with branches in shangri-la and the powerplant back home, in a food court: can you even picture pepper lunch on the same row as sizzling plate and kusina ni gracia? not to take anything away from those two, but the price points are just chasms apart. of course, silvercord isn't SM, judging by its neighbors.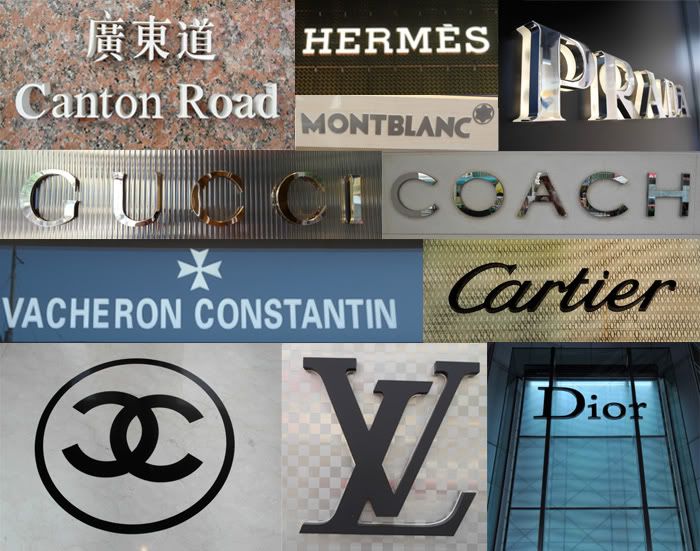 outside the mall along canton road, you'd find all the things i would probably never own, and i'm not just saying that because i can't afford them. i just don't so much see the point. nevertheless, i finally saw how a vacheron constantin looks like. my civil law review professor used to prattle on about expensive watches, and when he mentioned this brand, i said, come again? the only things i actually salivated after were the beautiful pens at mont blanc. now if i were rich, i'd get myself a bundle of those. and other people would probably say: what's the point? to each his own.
and because one of the drawbacks of solo travel is that i don't always have someone to ask to take my picture, i've been on the lookout for mirrors and anything where i could see my reflection. if i didn't, people might not believe i'd traveled, and merely conclude that i filched all my photos from flickr. but i'd protest for sure: not everyone there is as talented.