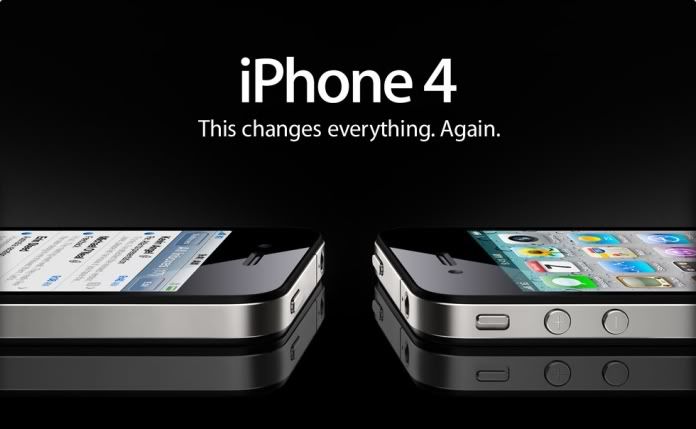 it looks like gizmodo's exclusive scoop last april about the next-generation iPhone was right on the money. whether or not the prototype was left at a bar or stolen, or whether gizmodo assumes criminal liability as a fence for purchasing a stolen item becomes irrelevant as steve jobs himself confirmed, without actually recognizing that gizmodo actually exists, that the design and features of the new iPhone -- the iPhone 4 (not iPhone 4G or iPhone HD, as previously thought) -- is exactly as gizmodo had presented it: front-facing camera, a 5-megapixel camera with LED flash, a stainless steel band, a smooth back instead of curved edges, noise-cancelling microphone, among may other things. even the two screws at the bottom are part of the real thing (i actually found these rather attractive).

there was some skepticism when gizmodo released its "discovery": people either dismissed it as rumor and flatly denied that a new iPhone was forthcoming. but this latest announcement from apple in a way legitimizes the predictions and oddly enough, vindicates gizmodo. according to apple, the new iPhone boasts of more than a hundred new features. certainly a leap from what gizmodo initially suspected based on how it looked, both outside and inside. personally, what i find most appealing are the iPhone 4's ability to record in HD (since i don't carry my sanyo xacti everyday), the iMovie application (this isn't a feature of the new iPhone but i'm assuming it will probably only work with this one) and multi-tasking. the 5-megapixel camera and flash aren't necessarily come-ons for me since i have a much better compact camera with me on a regular basis.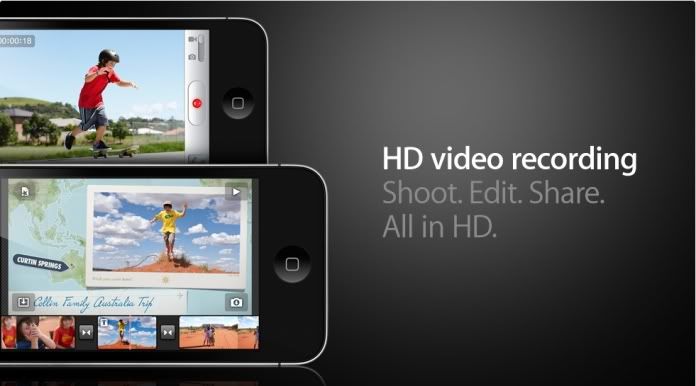 it's fascinating how steve dealt with the leak, which pretty much took away much of the surprise. he just said that many of us may have seen photos of the iPhone 4 before. he didn't even mention gizmodo, or the engineer. when i first heard about the scoop, i believed it right away, and got very very excited. i was actually already imagining scenarios: would apple improve on the production unit or even alter its appearance? it does not look that way. i would have wanted steve to say something like: it's better than you suspected. but joking about having seen photos of it looks like a good way of handling what would have otherwise been a marketing nightmare. good job on that steve. and even a better job on the successor of my 1st-generation iPhone, which, 3 years, many tumbles, a few dents, and several scratches later, still serves me well. i couldn't wish for anything more except for improved battery life and a better antenna. and it looks like i need not wish any further.

now i'm a sucker for anything macintosh, and i find it amusing that apple talks about video calling like they had invented it. when people were dissing the iPhone for not having a front-facing camera, i came to its defense by saying: how often do you have video calling anyway? i've only done it once, and that was before i got the iPhone, and never felt the need for it since then. but maybe i'm a complete fool because now that the iPhone 4 has it, i'm almost tempted to say that it was what i've always wanted. to borrow a word from steve, i'd say this was "revolutionary". i'd even go the extra mile and say: "this changes the way" we look at everything: phones, communicating, and cam-whoring. i know these things will be repeated, in harsher terms by critics of apple, but i frankly don't care. i cannot wait for this phone to hit philippine shores, because i'm so there, queuing (but also hoping it does not entail getting a globe contract). i do hope to have my own iPad before i upgrade my phone though. thank you apple. thank you steve. and i may have said it before. but i'll say it again: i love you guys at cupertino.