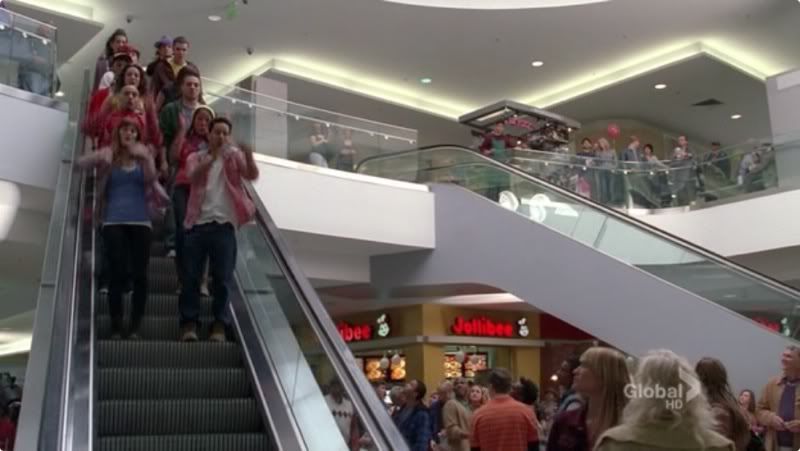 last year, i posted on facebook
a screencap of jollibee's cameo appearance on the hit TV series "glee"
during artie's fantasy dream sequence. it was episode 19 of the first season: artie and tina were still dating, mike chang still had no speaking lines, and quinn, santana, and brittany were still on the cheerios (actually, quinn had been kicked out due to her pregnancy). forward to episode 18 of season two, and we have another flash mob at the same mall. we get several doses of jollibee in this sequence as the camera pans around the lobby where kurt, the rest of the glee cast, and complete strangers dance to "barbra streisand" in order to convince rachel not to push through with her planned rhinoplasty.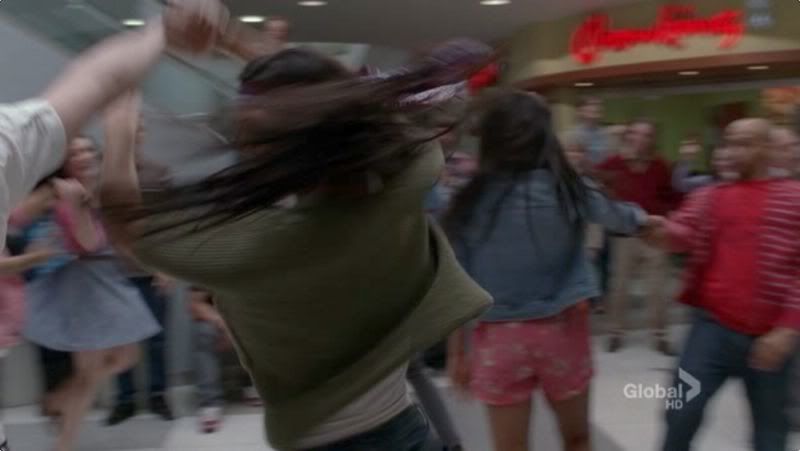 i wonder if they serve swamp cabbage and pickled shrimp paste here (i.e., kangkong with bagoong)
but what took me by surprise in this non-cover dance sequence was the cameo of another pinoy export. not manny pacquiao or charice pempengco (ugh), but chowking, my default go-to fastfood. i didn't know that chowking has reached american shores, and haven't heard anyone mentioning that its sign briefly lit the background of this glee number; if you don't have the benefit of rewind, it would be easy to miss, actually. but i saw the sign even before kurt and rachel went down the elevator. next thing you know, red ribbon, or probably andok's, will make it on glee. or another american TV show. incidentally, this week's episode was all about accepting oneself and one's uniqueness. also, i found out that kurt's tormentor's first name is dave.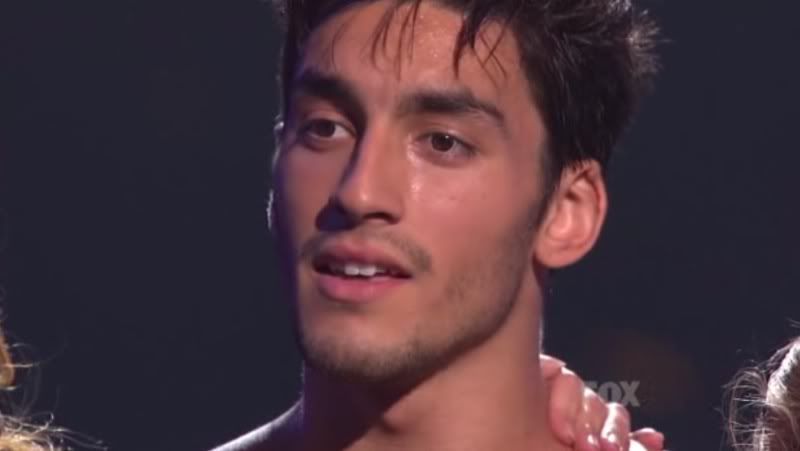 robert getting rave reviews after he danced to coldplay's "fix you", a contemporary dance routine choreographed by travis wall
while rewinding and pausing just to get the right screencap (it wasn't easy since chowking practically appeared for fractions of a second at any given time), i noticed that there were several other familiar faces in the flash mob. again, this isn't breaking news: but there were actors there who have appeared in another one of the shows i follow -- in fact, it's my favorite reality-based talent competiton: simon fuller and nigel lythgoe's "so you think you can dance". i got hooked on the show beginning with its season 3 (only 3 years later, regretfully) when i happened to grab a DVD of it at MCS, and have religiously watched everything i could get my hands on (and HD versions are apparently hard to come by), from the auditions to the finals, ever since. i am always amazed at the amount of talent that's displayed in the span of less than an hour, and particularly impressed by the fact that most of these performers are in their late teens and early twenties! what do they seriously feed kids these days?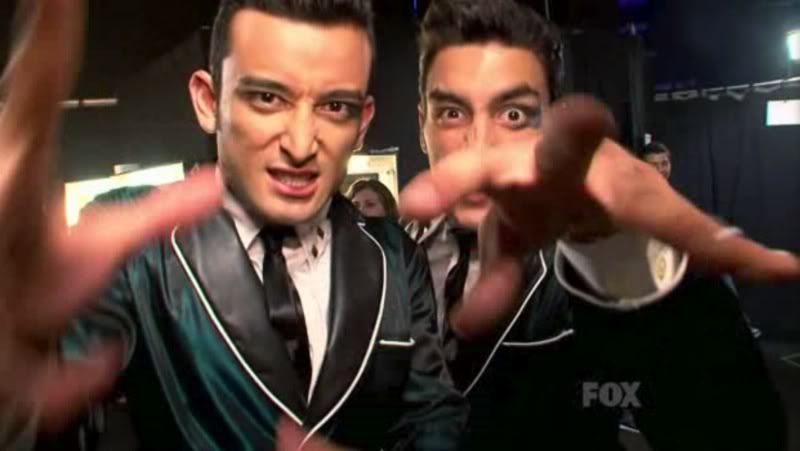 i liked the partnership of mark and robert (who look like devious twins) over that of neil and kent and alex and twitch
through the seasons, i've had my favorites. not all of them have ended up winning. i loved sabra and neil from season 3, katee and mark nakemura from season 4, adé from season 5, robert and alex wong from season 7 (the most fragile season -- alex and another contestant had to leave the show due to injuries). i've also had my favorite dance sequences: alex in jeff buckley's "hallelujah", mark nakemura in leona lewis's "bleeding love", alex again in that hip-hop number with twitch, robert in a travis wall-choreographed "fix you", neil in a mia michaels-choreographed "time", sabra and neil in the eurythmics' "sweet dreams (are made of this)", katee in "no air", the wade robson-choreographed jazz number featuring hok as a hummingbird, neil and kent as baseball athletes in another travis wall-choreographed contemporary piece, and mark and robert in a great duet!... i could go on, but these i remember vividly because they just touched me in ways that only the medium of dance can.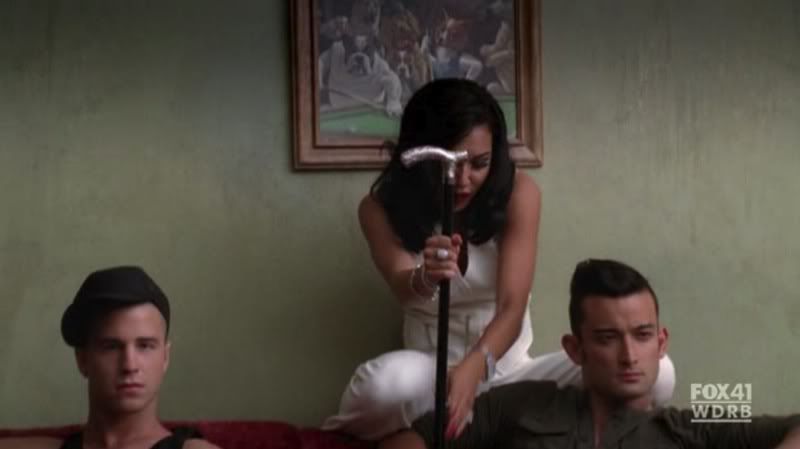 so it was great to see several SYTYCD alumni appearing on "glee" (note that brittany [heather morris] herself auditioned for the show, but didn't make the final 20 of one of the earlier seasons). my favorite cameo was one by mark during the britney episode (although he appears here as an accessory to santana playing madonna -- there's a separate madonna episode from season 1). i can't wait for the next season on SYTYCD to start. i wonder, with all the talent we have locally, if we can mount our own version of this.
so that was easy. hope this breaks my dry spell. i have lots of stories to tell, and tons of photos to share.