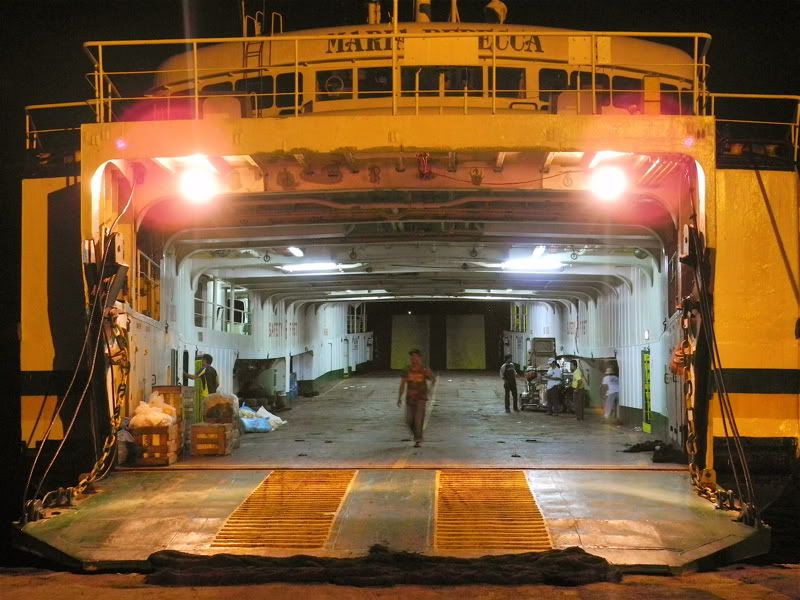 i will confess that my primary motivation in joining this year's
big brother big sister community outreach
was to improve my lakbayan score. i have neither had occasion nor opportunity to visit the island of marinduque before, and i was thrilled to get the chance to see it, although i wasn't quite expecting a tour. nevertheless, to able to say, yes, i have set foot in marinduque, was at the time, more important for me, than to say, yes, i have experienced the moriones festival. so i signed up for the BBBS without having attended any of the pre-activity meetings, nor having read the itinerary. i was absolutely clueless and understandably excited.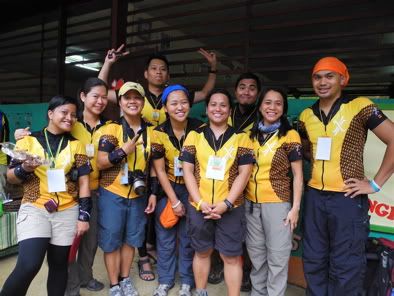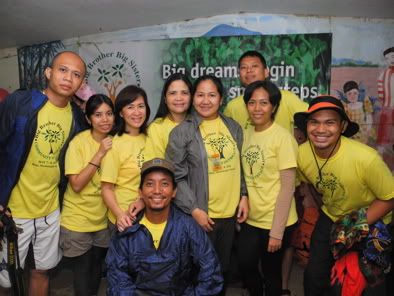 the journey was particularly tedious. it was a four-hour bus ride to lucena oboard a wi-fi bus, followed by a three-hour ferry, none of which i spent in sleep. by the time we reached the port of dalahican, i had no interest but to shut my eyes. instead, i sat on the jeepney's roof and enjoyed the breeze of marinduque's dawn. i figured this was the best way to see the province, even though i saw nothing but a stretch of road marked by giant pots of plants designed to look like bewildered roman soldiers. it was not long after that we turned away from the paved highway and entered rough roads on marinduque's spine, which was dissected many times by a shallow river. there were modest hills around us, whose greens consisted mostly of coconut trees, and characterized by small, but several landslides.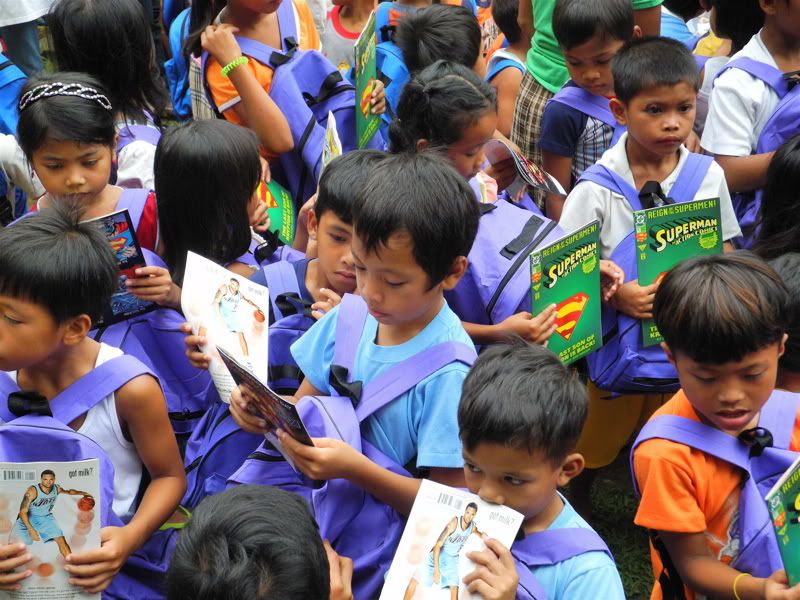 finally we reached our destination and started our program. the teachers served us breakfast and we distributed color coded bags and comic books to the children in the school. each bag consisted of basic things: notebooks, paper, pens, pencils, an eraser, a sharpener. this will spare their parents some expenses for at least a year. this is the third BBBS activity that i participated in since ogzs galuza of pilipinas sierra and angie tan of AMCI planned it first in 2005.
i was part of the climb group that carried several bags over mount ugo
and down to the barangays along its slopes.
i was also there when the BBBS went to abra
. we didn't carry any of the bags over mountains then, and instead took a leisurely trek around our beneficiary barangay. this year, however, we had to porter around 200 bags to far-flung sitions deep in the folds of marinduque.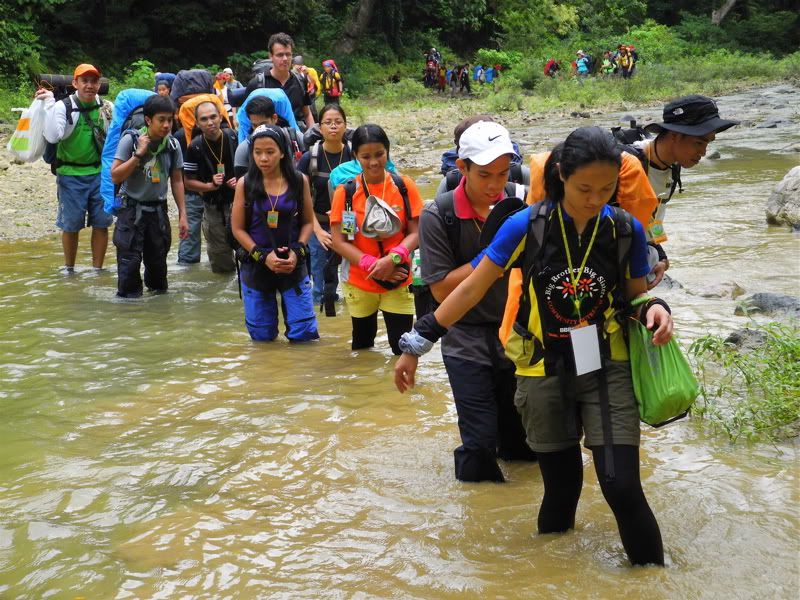 the itinerary said that the trek would take 4 hours, but we were verbally assured that it would only be between 2 and 3 hours. it turned out that the IT was correct. but only in this aspect. we trekked through the bowels of a forest, crossing the same stream over 20 times, burdened by camping equipment and -- being an able-bodied male with mountaineering experience -- 2 school bags. along the trail, we were given fresh buko juice by locals who picked them from the tree using a scythe tied to the end of connected bamboo poles. when we reached the school, we deposited the bags in a room and tried to get children interested in playing disc. they were extremely shy at first, but when we left the field and thrust the disc into their hands, they found out that throwing a plastic disc that resembled a deep plate and catching it was as natural as running itself. julian left behind the disc in the hope that the kids would find a new game, and added distraction, from the boredom of cackling chicken and pigs plowing through the mud.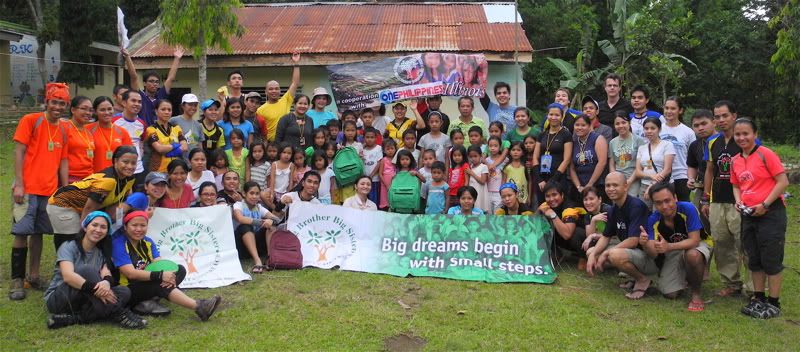 immediately afterwards, the IT became irrelevant so much so that a piece of used tissue became more useful. we were supposed to be fetched by a truck and taken to the farthest the jeepneys could go but there was a failure in coordination and we were consequently damned to another 2-hour trek, which was the most difficult because it wasn't part of my expectations. i kept complaining about the winding dirt road, and the fact that it was in such a sorry state of repair. but then i realized this was the spirit of the BBBS: to bring joy and hope to children living in difficult-to-reach areas, where many things are in scarce supply. the sacrifice is commensurate to the impact: there is something to look forward to when school resumes next month.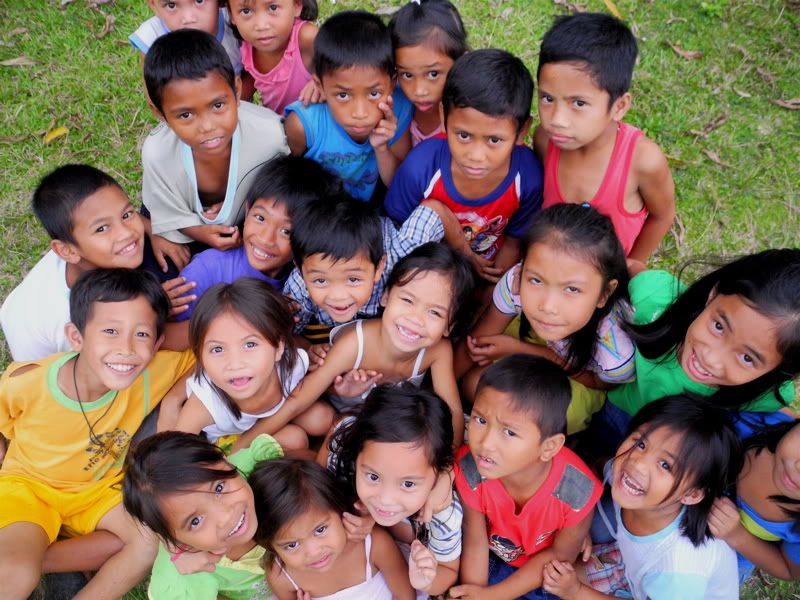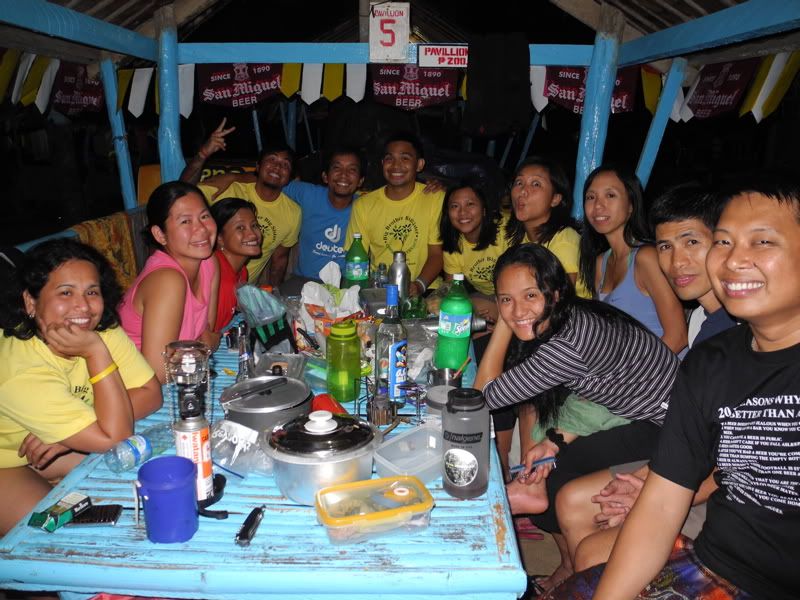 nevertheless, i was very spent following that trek, and i joked about inflicting bodily harm on the organizers, who had not properly set our expectations at the beginning. when our jeepney finally left, we were whisked to poctoy beach in torrijos where the mayor offered us free accommodations. there was precious little, and it rained intermittently throughout the night, but we were comfortable, and managed to prepare dinner based on something i've tried several times with so much success, it's being copied. evening fell quickly with the rain, and fresh water was in short supply, in stark contrast to our alcohol, which knocked many of us out, myself being the first casualty. i fell asleep while the first bottle was making its rounds, and i was so tired, sleepy, and drunk that they took liberties on me, although i'm normally a very light sleeper and wake up to the littlest stimuli. i did manage to peel myself off the bamboo bench and catch the last wave, just when clint was delirious, mommy tessa was dizzyingly violent, and everyone else had disappeared. i had a few more shots until finally it was time to unroll my therm-a-rest and sleep.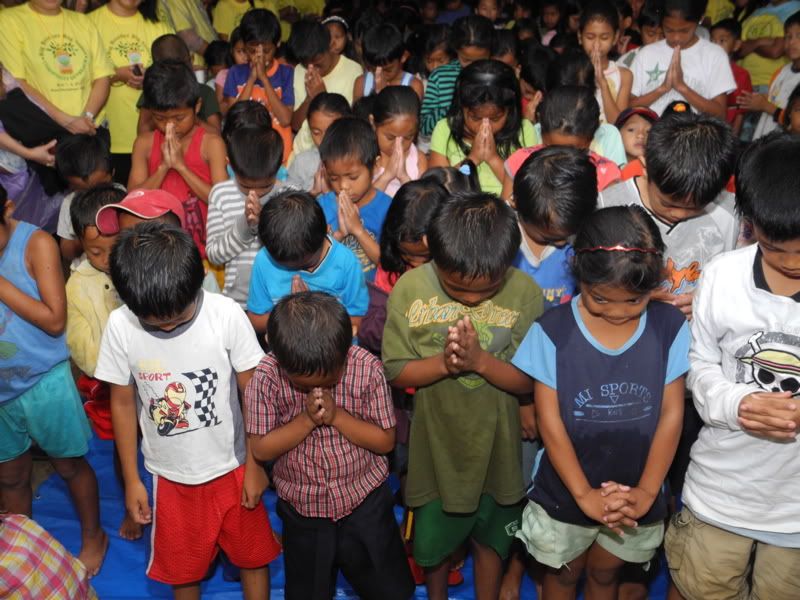 when i was roused a couple of hours later, i gave out instructions from my bed on how breakfast was going to be prepared. we packed everything in a very short amount of time, and headed to a jeepney for our last assignment despite being groggy and still very sleepy. it was already raining in sheets. later on, while we entertained kids with games and a short program, we were informed that the storm signal will keep us in marinduque for one more night. the flipside was that the governor had offered to host us at her resort home. after we distributed bags and comic books, we returned to the jeepenys and were taken to the marinduque hot springs resort for lunch and a warm bath. i decided to just sleep. after a while, having failed at finding any pasalubong stores, we were deposited at the governor's large compound where there were several rooms -- some better than others -- where we all spent the night. we were also served dinner. we were also coaxed to perform -- we were hoping the storm would dampen this portion since our group didn't prepare anything, but julian had donna cruz's "kapag tumibok ang puso" on his iTouch, clint suggested i teach everyone some basic dance steps, and i had this crazy last-minute idea about doing my version of rex navarette's maritess and the x-men, and we had an extremely embarrassing production. it was a good thing nearly everyone else had the same level of cheese. there isn't much you could do with themes characterized by japanese animé and animated classics. i hosted the program and took the liberty of throwing punches at everything and everyone. i made sure to pull none of them, because i call a spade a spade.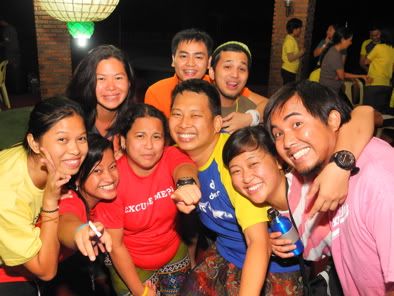 that night, we drank ourselves silly and it was already late in the morning when we crawled back to bed, being among the last men standing. i think i must have just slept for an hour, and we had to quickly pack for the trip back home. everything was a blur that morning. i neither brushed nor bathed nor changed, but did not forget to eat the free breakfast. clint could not even remember there being breakfast. but soon enough, we were onboard the jeepneys and proceeding to the pier for the ferry back home. i told everyone the seat beside me had been taken, so that when finally the ferry started moving, i was able to lie down and sleep. i didn't care the slightest if i may have deprived anyone of a seat. i was just lacking sleep. by a little after lunch, we were already in lucena, waiting for our bus to take us home.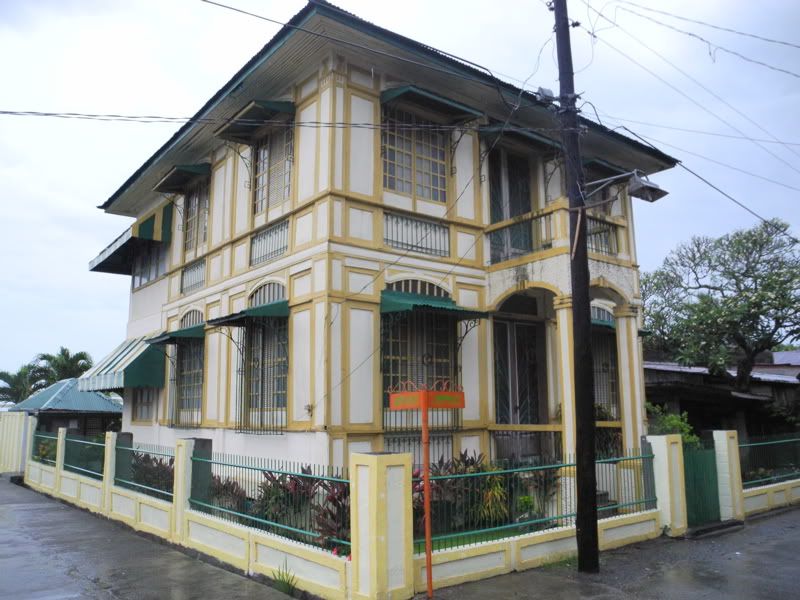 it was an uneventful ride back home, and it was only apt since being stranded was too much excitement for most of us, particularly because more than 100 of us had to call in sick or go on emergency leave following that extra night at marinduque. i was fortunate to have been spared that inconvenience because all of europe was on holiday for schumann day, although i must say it was a satisfying and worthwhile weekend, despite the almost encounter with a horde of orcs. it would be difficult to measure the extent of our impact on the children of marinduque's hinterlands. it is difficult to say at this point that our presence there will translate to more children finishing school, or will be able to pursue an education because of our donations. to be frank, sometimes we participate in something bigger than ourselves merely to make us feel good about the confluence of a few things: luck, geographical location, and opportunity. some kids don't have any of those, and are resigned to the kind of life that circumstances will allow them. but if we sparked even just a little hope, a flicker of light, then we have achieved our purpose. we can only hope that spark will turn into wildfire and consume these kids with enough ambition to go beyond the limitations of their circumstances.