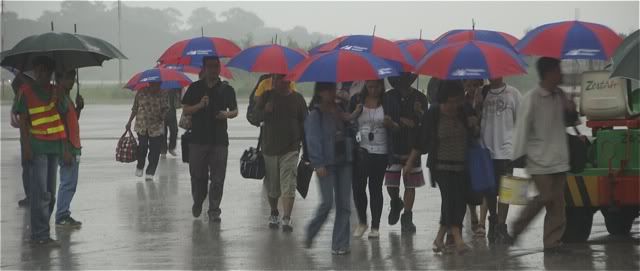 it started to rain the minute i stepped on the tarmac of the puerto princesa airport and the umbrella i picked up from the rack wouldn't open until i got under the shade. it took a long time for my luggage to come out that by the time i went out onto the parking lot, the rain had stopped. but my unlucky streak would stop there and i was treated to palawan's delicious delights. i must say that i found its offerings rather tasty, ehem. since i was there for work, i didn't get to travel much. no
underground river
, no honda bay, no crocodile farm, no iwahig penal colony. none of that.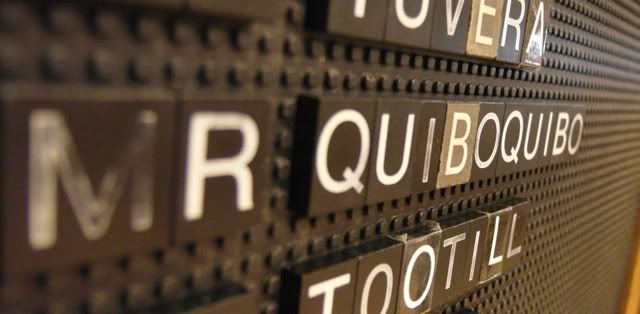 when i got onto the hotel's van, the driver asked if it was our first time in palawan. he welcomed my fellow passengers and told me welcome back. the first thing he said was that littering was seriously punished in puerto princesa, a hall of famer in the nationwide clean and green competition. in fact, he said, any person can make a citizen's arrest of anyone caught littering and get a commission from the fines. a great idea i think which should be implemented all over the country.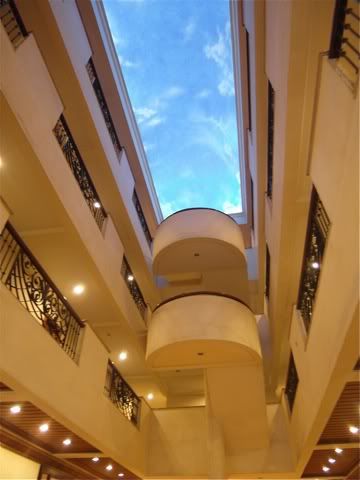 i was checked in at legend hotel, an old, beat-up building with an almost real ceiling mural that had me fooled it was open air. the hotel was waiting for me, apparently, and my name was posted on a board. the hotel served below-average food which i gorged on anyway. but nearly all my dinners were good, and i will talk about them here.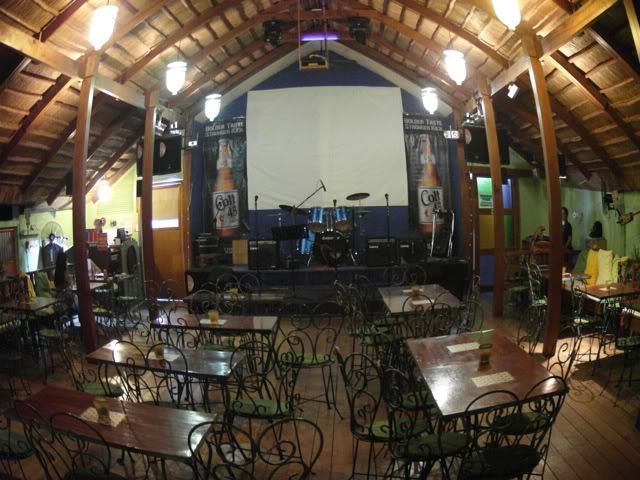 taverna luna features nightly acoustic performances; it was quite average but my boss said it was pretty good
i first had dinner at taverna de luna on my boss's suggestion. he had done his research and this had come in recommended. it was okay, i suppose, and i had a chicken binakol served in a freshly-opened coconut. there was not a lot on the menu, and nothing seemed out of the ordinary. usual filipino food.
lotus garden was not fully booked -- not surprising
day 2 dinner was at the lotus garden restaurant, which paraded itself as asian fine dining. their servers were wearing kimonos, but the restaurant's design was a confused mix of wooden furniture i won't associate with japan. i think it looked more javanese than anything else. the restaurant had an uninspired buffet, and i wouldn't suggest you waste your time there.
the last dinner however was at kalui, which had come in very highly recommended. my french colleague had previously eaten there, and he had nothing but rave reviews about it. kalui is so famous that a reservation is ideal. when i went there to book a table, they had a sign outside which said: we are full tonight, and the waiter asked me whether i preferred to come in at 7:15 or 8:30. two dinner shifts.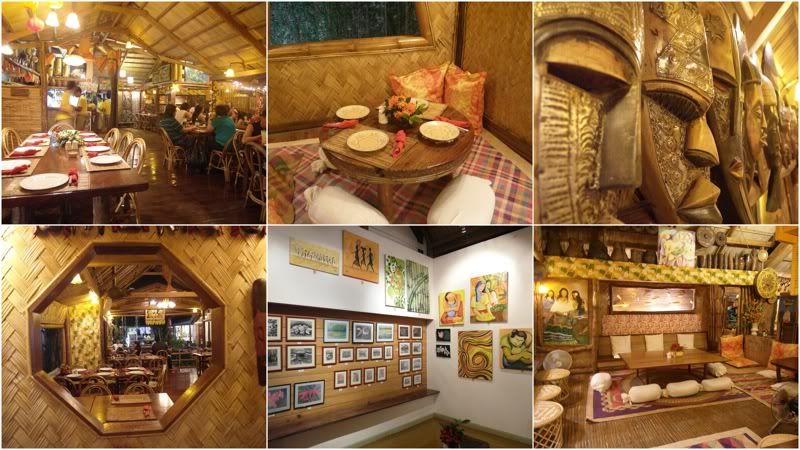 the food was actually quite excellent, and the setting was unpretentious. the artist owner has a very earthy, woody, eclectic design, drawing swatches from several malay and polynesian pegs. we were asked to take our shoes off. the menu wasn't extensive, which suggested that the restaurant only served a limited number of specialty dishes.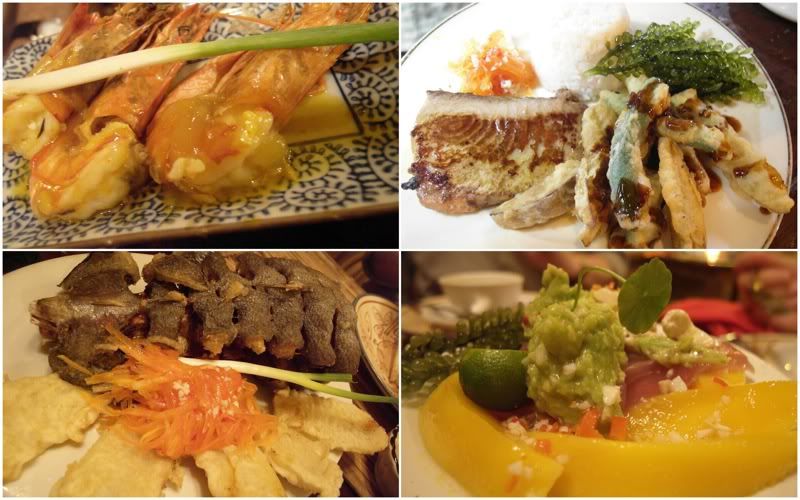 my colleagues said that the crispy buntot looked like a strange reptile
we asked for things that sounded nice, and even before the food came, we were given complimentary grilled tuna. i escaped a while to photograph other people's food as they came out of the kitchen and i don't know whether that was inappropriate, but i had fun. on our table were the tubbataha salad, kalui special of the day, crispy fish tail (my french colleague asked me: alman, how do you say tuna tail in filipino, and i translated it, but pointed out that the menu does say crispy fish tail), and eel in coco cream.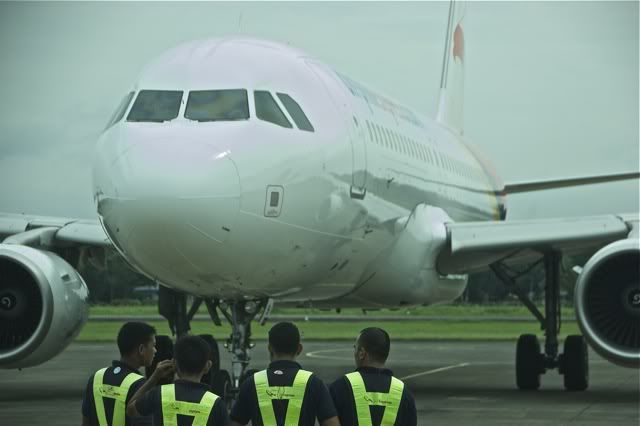 we all enjoyed the dinner at kalui, cleaned our plates, and ended with a free dessert bowl. they were apparently giving these out to all the customers that night. i think i gained 10 pounds from that trip easily. the following morning, i went back home to manila, and the minute i stepped out of the airport, it began to rain. i had arrived just as falcon did. but that's another story.