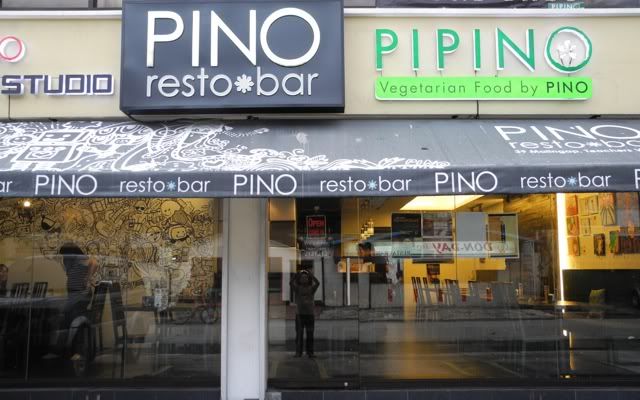 it was supposed to be just a lazy saturday. but if you're spontaneous, have bored friends and a car, you end up enjoying a cool afternoon somewhere far from your usual hangout. joven called me up at lunch time asking if i was just home. in fact, i was, watching the not-so-hilarious series called "outsourced". he came over and watched episode 10 of "game of thrones". afterwards, we had nothing else to do, but he said he was going to quezon city and i said that i'd hitch a ride with him. from that, we managed to gather 3 other friends for an early dinner and a round of drinks.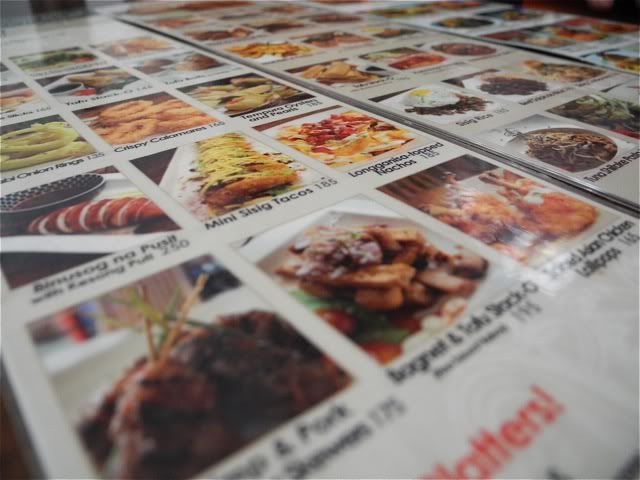 a very appetizing menu
i only used to be seen in the maginhawa area when i still lived in quezon city. before it became this hip place filled with several boutique restaurants, my classmates and i would eat lunch or dinner somewhere there just to escape the usual predictable food inside campus. but recent events have changed the face of maginhawa, and it is now somewhat of a mecca for foodies looking for a different dining experience.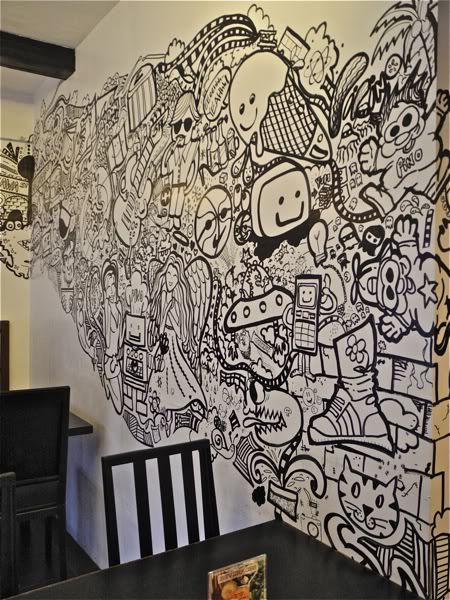 graffiti by we will doodle
of course big plate is no longer there, and the restaurant row has spilled to other streets, but this strip is a welcome change from the usual fare that's on offer where i currently live. on joven's suggestion, we went to pino along malingap, ordered food, and shared several laughs. i've been wanting to do a walking tour of some of maginhawa's eats, but pending that plan coming true, here's an initial preview of our maginhawa experience.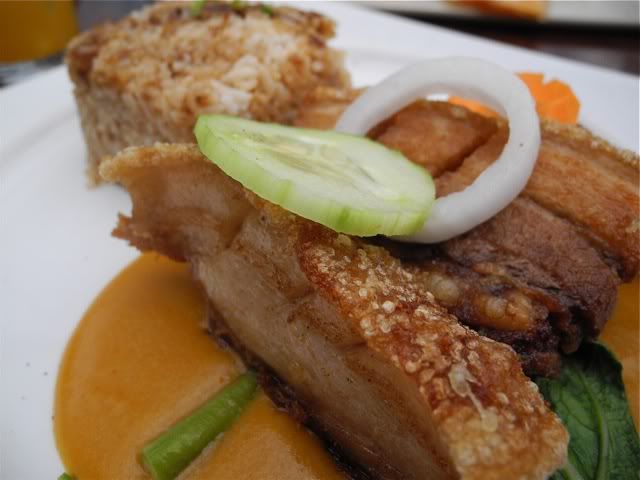 i ordered the kare-kareng bagnet with the bagoong rice. it's seldom that the food served actually looks like the photo on the menu, but my plate resembled it in every single way. it was good, actually, although i would have wanted more bagoong. what's different about this is that the meat sits on a bed of peanut sauce. it's not your usual kare-kare, but then again, it didn't quite taste like real bagnet. i live just across of stoops, and i have never before tasted better deep-fried pork than there. real bagnet is cured differently, and is crispier to the bite. it really should have been called kare-kareng lechon kawali. also, my food wasn't served hot. finally, i would have wanted it to be swimming in a pond of peanut sauce. which was yummy, by the way.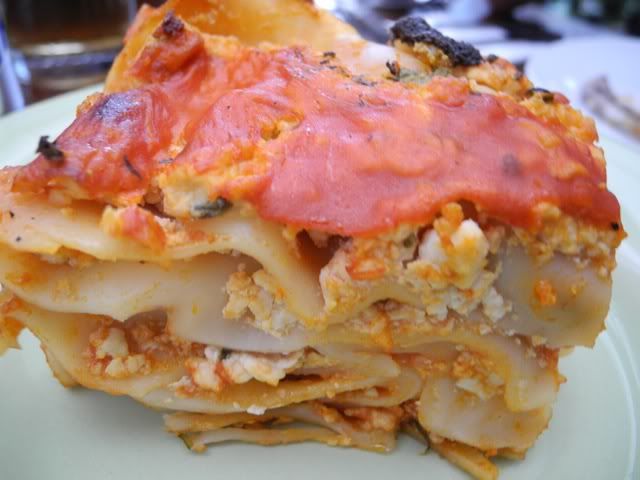 JC had this rather tasty cheese-less vegan lasagna from pipino (vegetarian food by pino), which was surprisingly good, having no meat and all. he cleaned his plate.
which is not something we could say about this brown rice maki. maybe we were all just very full, but i just found it a bit weird. probably too much rice. joven had the spiced asian chicken lollipops. i don't think you can go wrong with this, but neither can you do much about it. the breading was quite tasty.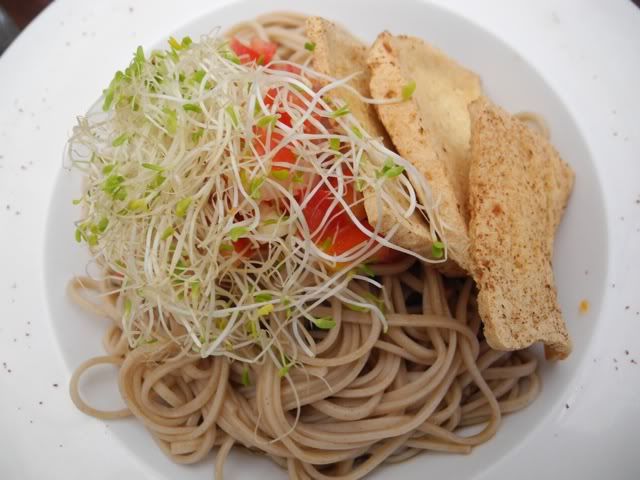 jason wasn't too impressed though with his cold soba buckwheat noodles with mango salsa, crispy tofu and soy-mirin. also, it looked very different from the photo. nevertheless, he gulped all of it down, and he were less well-mannered, he would probably have downed the soup.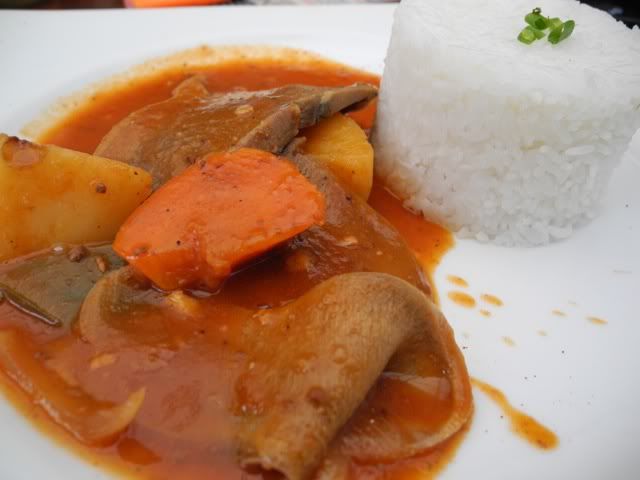 kat had kalderetang lengua. i didn't manage to ask her if it was good, but she finished it, and left only one slice each of carrot and potato. but lengua is good, kaldereta or otherwise.
so cheers to kaladkarin friends, good food, and beer. by the way, i can't find a word in english that's close enough to kaladkarin.
Posted via LiveJournal app for iPad.