i was at the french national day earlier this evening, and i was surprised by many things. i was ill-prepared for it, in fact, and halfway through the evening, i exhausted my camera's battery. but still, i managed to snap a few pictures.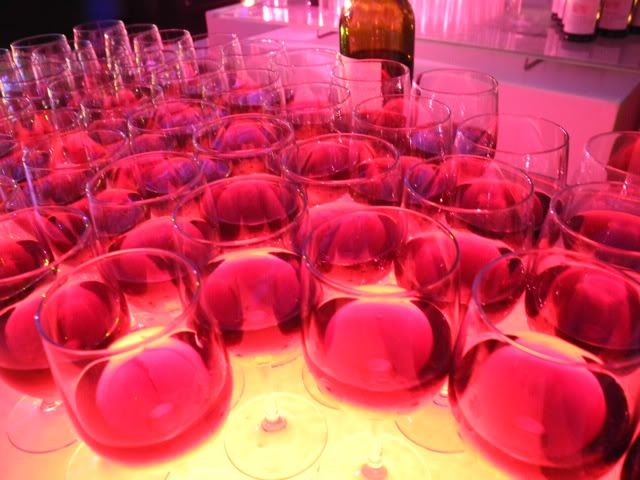 of course, being french and all, they served wine. but not enough, obviously, and i had just two glasses. nevertheless, i wasn't short on acerbic observations and witty comments.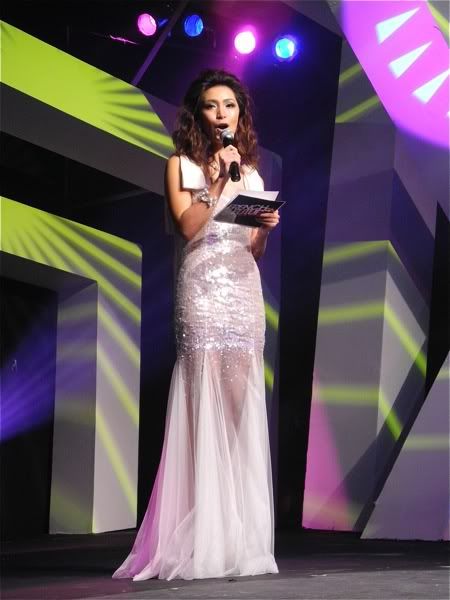 the french ambassador opened the show with a speech in tagalog. it was very basic, but i realized later he hadn't memorized it. he's actually learning the language. it was pretty good. i understood his tagalog as much as i understood his french.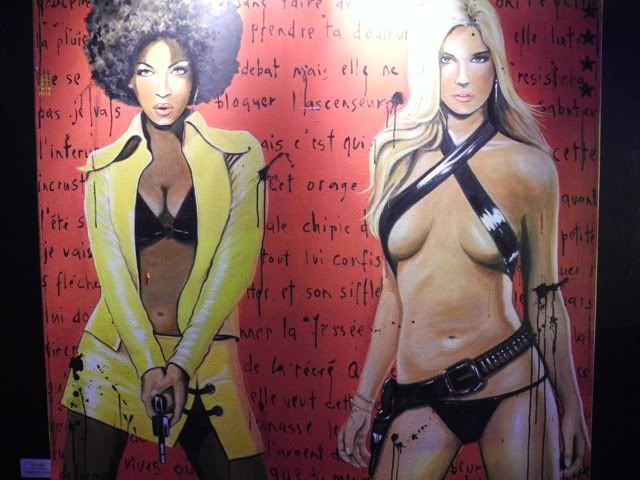 this year's bastille day featured an exhibit of paintings, some installations, and a fashion show.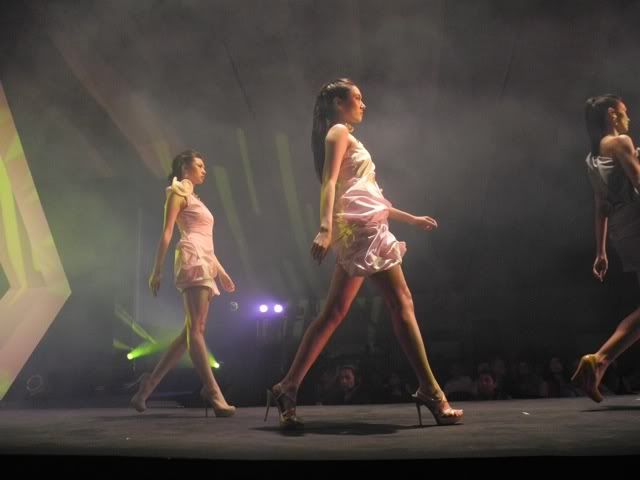 i don't think i've been to a real fashion show before. i sat very close to the stage, but didn't quite know how to act, where to look. i was distracted by the floor director, who barked instructions to the models, which i could clearly hear. also, there were these snooty guys from the DFA who had a warped sense of entitlement.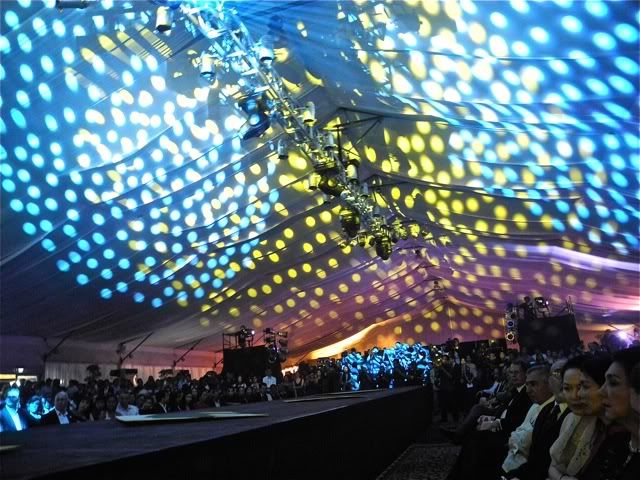 the show featured filipino designers, and i didn't necessarily see anything french in their creations. i mean, what is french fashion anyway?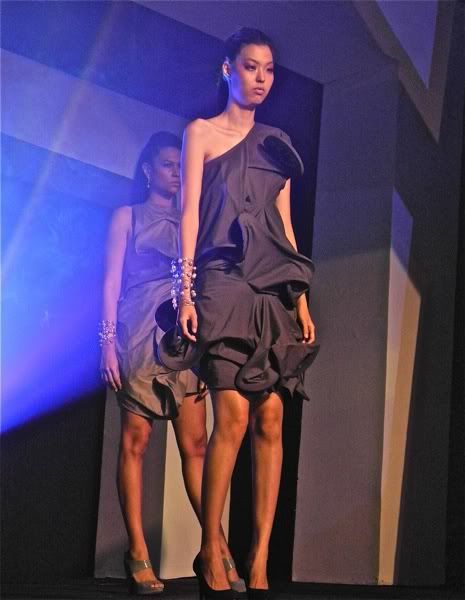 some of the models were very nice to look at. not top tier, but at least easy on the eyes. well, except for some.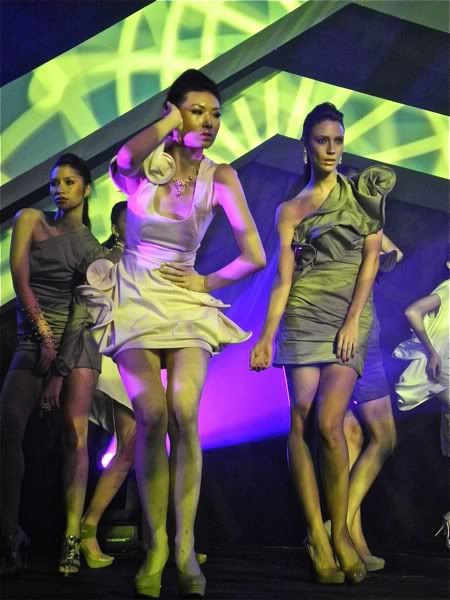 "i only pose like this when i don't care how i look."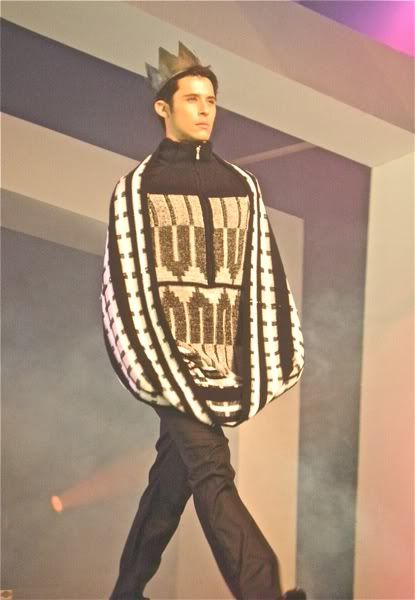 i find fashion absurd sometimes. what is this? a poncho, or a swing?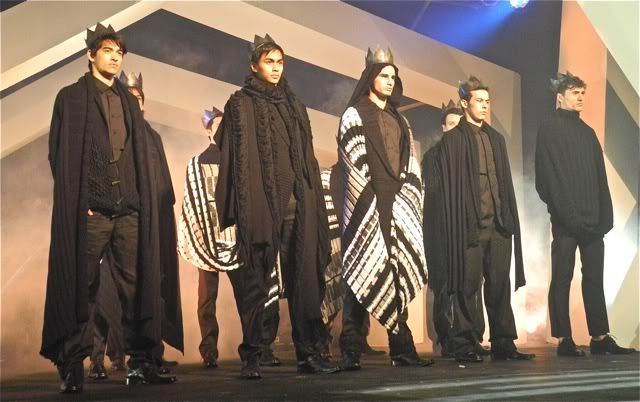 this isn't exactly a bench underwear show. i noticed there were more pinays than there were pinoys among the models. wonder why?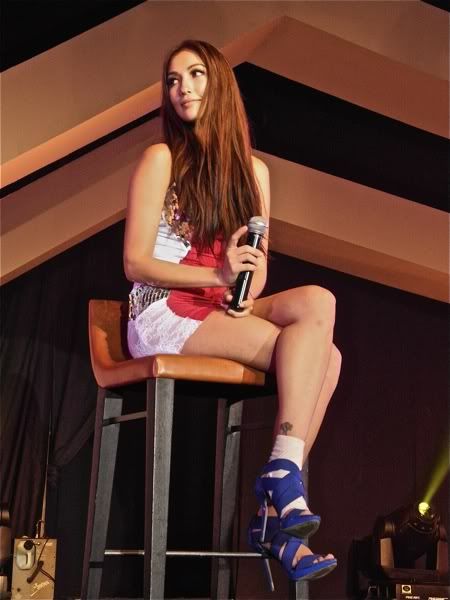 oh, a revelation was solenn heusaff. i don't really know her, and i'm pretty sure i didn't necessarily like her so much. i was ambivalent, if not doubtful about her casting in the remake of temptation island. but i've heard good reviews about her. she should just work on her filipino to get better roles. but this girl is amazing! not only is she a beauty, but she's also very talented. she designs, she sings, and very very well too. she can record an album, i swear! i hope GMA doesn't wait too long to do it!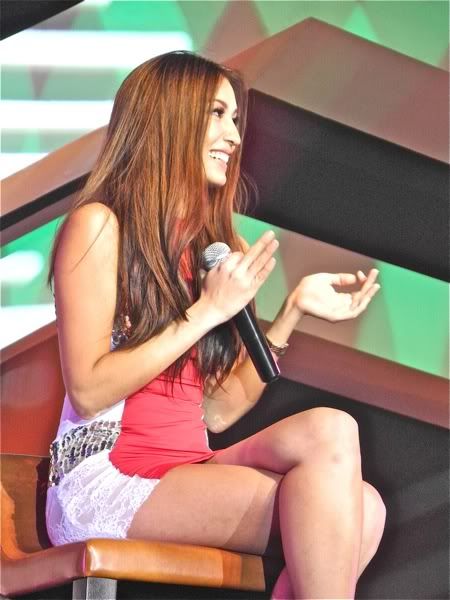 i was this close to her at the show. she limped onto the stage because of an injury to her ankle. i know she's half something, i'm not sure what, but her french is pretty impressive! i'm seriously a fan now!