i was not supposed to run this weekend. i've just returned from a 5-day trek through the lush forests of mount mantalingahan in palawan (which hopefully you'll get to read about at some future time), and i was looking to relax and do some laundry. but i'm registered in the half of the standard chartered marathon singapore which happens in a month, and i made a promise to myself that i will not regret my time, so when janice asked if i wanted to run 10K i didn't hesitate. she dropped off my race bib and i chucked an invitation to booze out the night before to wake up early for the 5:00AM assembly.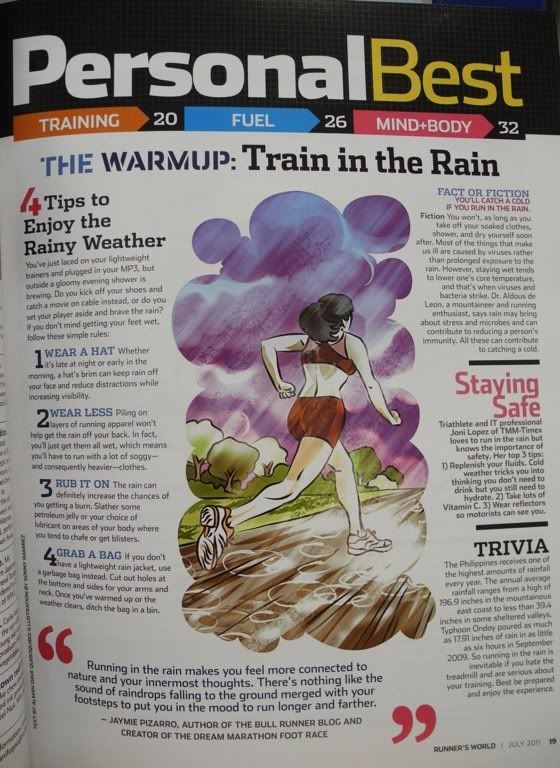 it was drizzling this morning, but there's nothing quite like running in the rain. i wrote about that in runner's world philippines. the trouble is, i am lacking in both practice and training. my last race was the globe run for home in march and while i've been running sporadically in between, my longest distance since then was jason's 8.4K IC qualifying run, which took over an hour to finish. so i basically just jumped in, not expecting to break personal records nor even to match a personal benchmark. my only desire was to get my training started, because one month is simply not enough.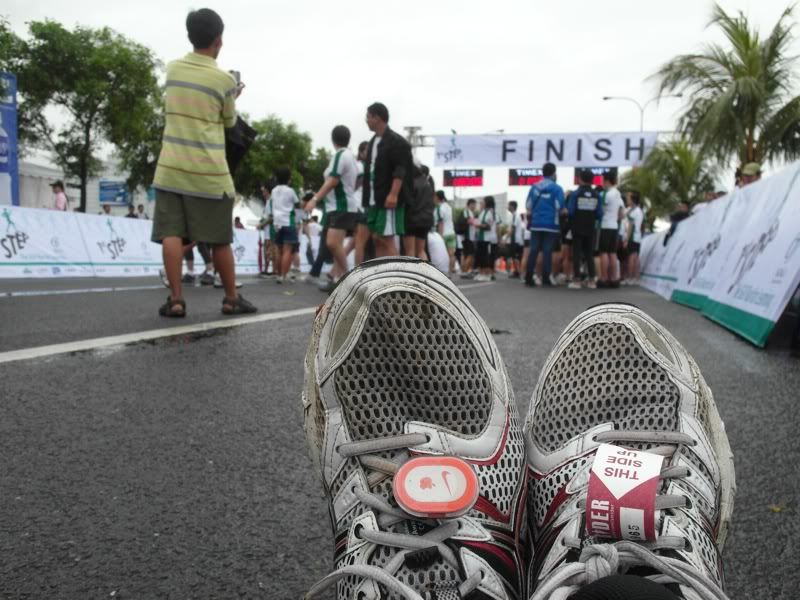 i limbered up while the rain fell in tentative showers over the streets around the mall of asia, making little pools that reflected the somber sky. the race had been delayed by half an hour, but i didn't mind, except i wondered how this reflected on the ability of the organizers to manage risks. that ought to be right up SGV's alley. the race was peopled by young ones who were all crackling with an early morning energy, who ran with umbrellas or who clutched water bottles on the run, and who burst past me in the beginning, but lagged behind after only 10 minutes. i didn't do too well either, noticing a heavy feeling in my chest at the first 200 meters. i managed to hold out until the turn around in WTC, but hobbled and ambled the rest of the way. my legs were fine: they'd been toughened by the mountains. but my breathing wasn't. i could imagine this must be how a smoker feels like when he's forced to suddenly run an unfamiliar distance.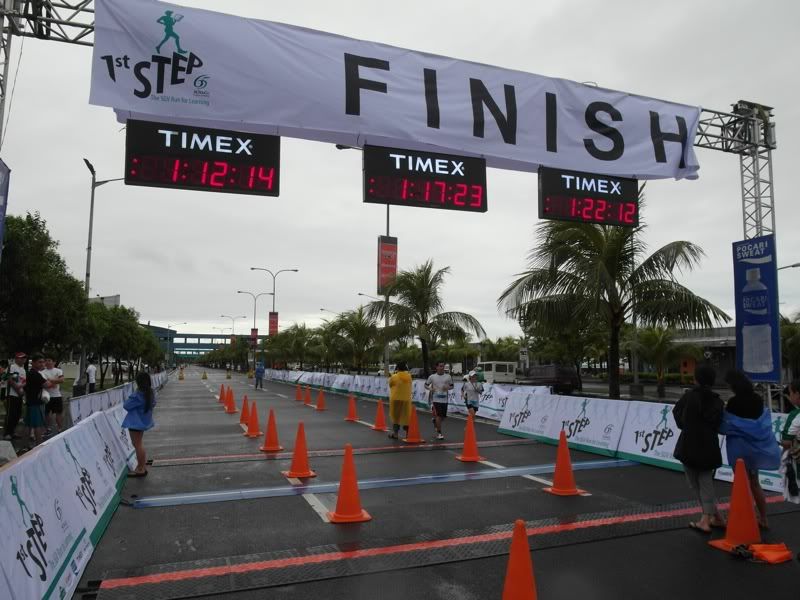 the race itself was not half bad. it's my first time to run in the macapagal avenue/MOA area, and i was happy: not that many cars, unlike in buendia which does not run out of vehicles even in the dead hours of the morning -- and that usually results in irate drivers. i really felt the run didn't inconvenience anyone, and that's a happy compromise. i'd say this was a nice area to organize similar events, but getting there and back cost me more than 200 bucks. but then again, commuting to BGC nowadays is just as expensive.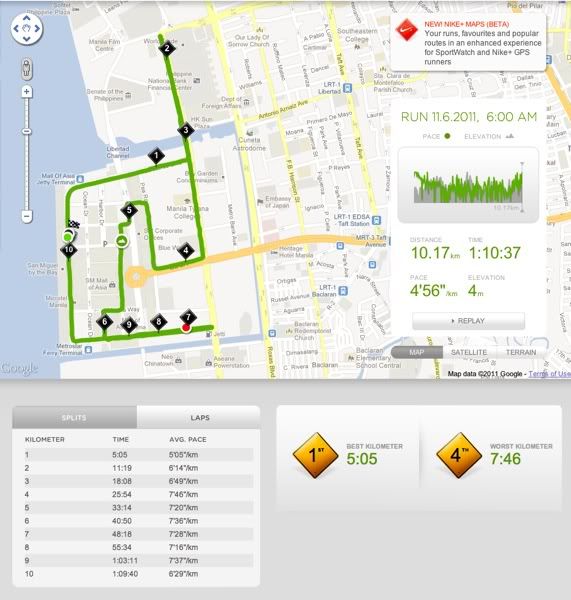 so i finished my event in 1:10:37, which is worse than my worst 10K by a few seconds. based on my nike+ sports watch, i had a very good first kilometer, but it was a struggle until the end. i did give it all in the final 900 meters, despite pain on my hips and a complaining chest. looking at my GPS route, i'm now convinced that the buildings in salcedo village are somewhat deflecting the signal of my receiver, making it appear that i can pass through walls. but this route is clean, it looks like it had been drawn by a kid in complete control of his motor skills. my opinion of the nike+ sports watch has been rescued.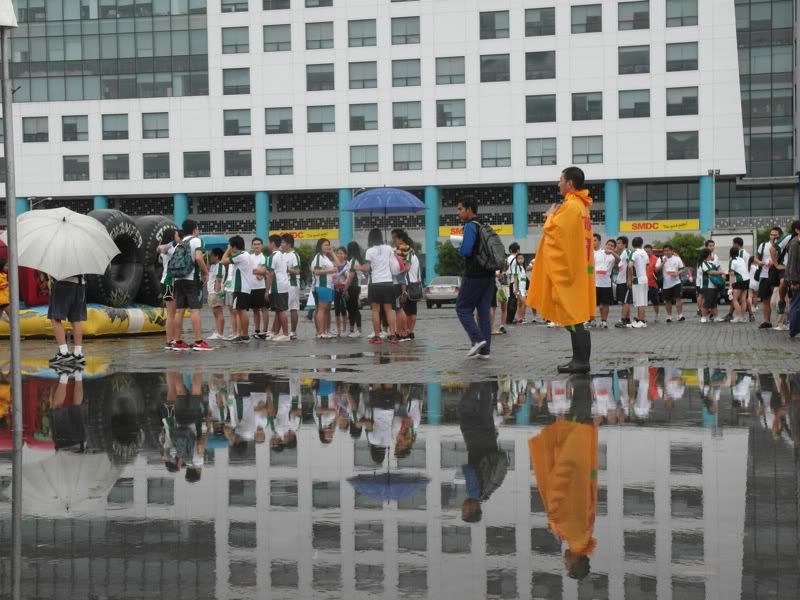 i do hope that i get to run consistently in the coming weeks. at the back of my mind, i want to finally kill the ghost of my half-marathon time, and set a PR this december in singapore. but i'd rather not burden myself with such concrete goals i could possibly not meet. i'll just will myself to train, to practice, and to finish in the best way i can.