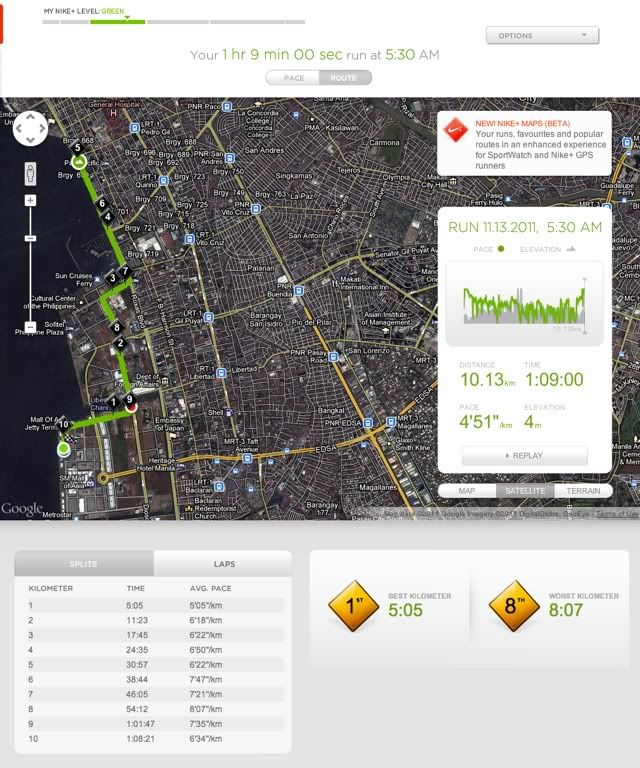 i only managed to improve on my 10K time by slightly over a minute at the run united 3, which took place at the SM MOA earlier today. we had a different route from last week's SGV run, and since i didn't manage to put in enough practice runs in the space of one week, i missed my goal to inch closer to a sub-60 minute time. the heat may have been a factor: last week, it was drizzling all throughout the run, which was participated in by less people. the run united is apparently a very popular series since the seaside was packed!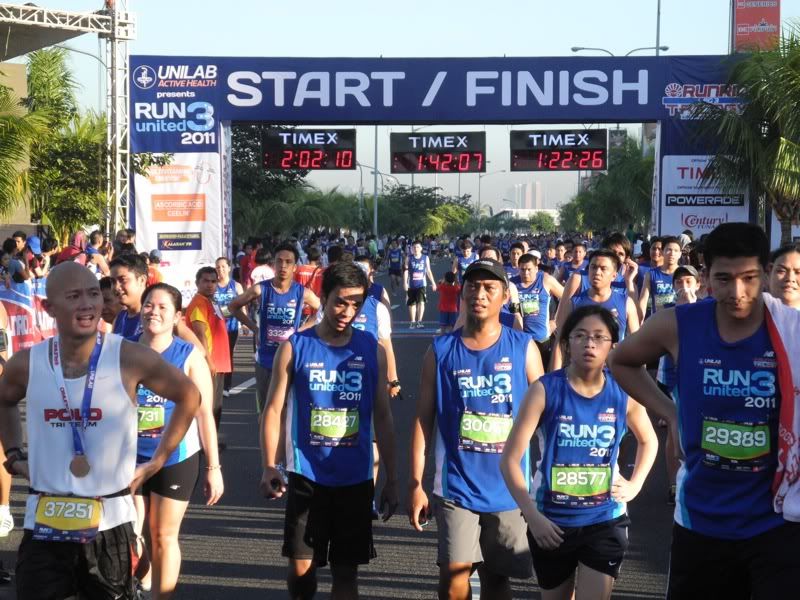 i have to admit though that this was my first time to participate in this event as part of my
protest against overpriced running events
. but i signed up for this and the HSBC fun run to force me to train for the standard chartered marathon singapore in december, where i'm again doing the 21K. my favorite distance -- the 15K -- was actually available, but i didn't want to ruin the consistently good times i've been getting there. besides, i would have lamed myself if i forced myself to run longer.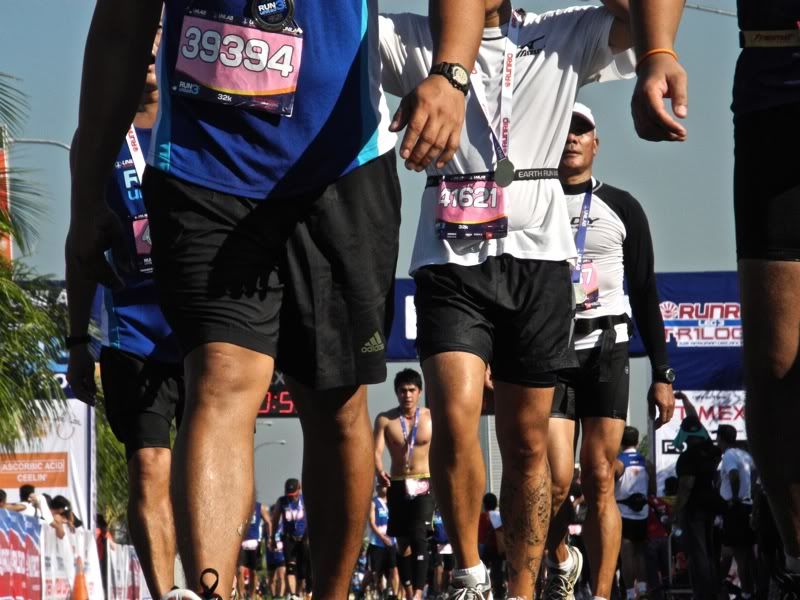 my lungs weren't an issue this time. i think i was just generally lazy and lacked practice, which forced me to walk right after i made the 5K turnaround, and several times until after 9K when i decided to sprint to the finish line, realizing that i was nowhere near shaving anything significant from last week's time. i limped to the baggage area where it took them forever to locate my bag, collected my finisher's kit, changed, and waited for friends to finish run united's centerpiece distance: the 32K, which i think is kind of curious, since it's sort of a very random number. i mean, it's just 10 kilometers shy of a full marathon. to me, it's the distance you run when you're not ready for the full mary, but find the half unchallenging.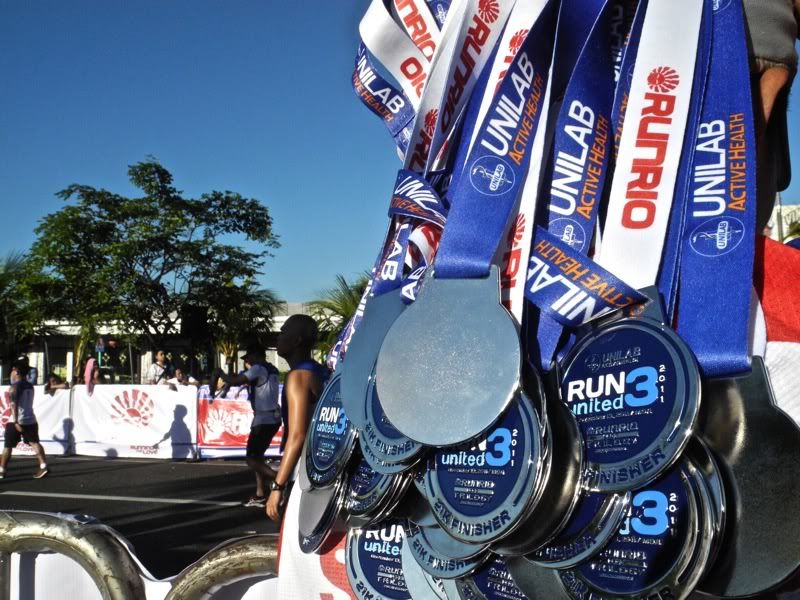 as expected, the kenyans (honestly, some of them might be from other african countries) dominated all categories, collecting meager cash prizes and cheap metal for their efforts. i haven't been joining that many foot races lately, but i still find it fascinating that some people act as if they invented running, insist on getting ahead of everyone, sprint the first 500 meters, walk after less than 1K, and insist on wearing their race bibs and finisher's medals even when they're already on the jeepney on their way home. i find it strange. and kind of pathetic. i know some people decide to participate in events for their souvenirs. in a year, you could collect 20 medals, and eventually, when you can't wear all of them, or when everyone else, even the one who took more than twice your time, has the same piece of rusting metal as you, you realize medals aren't really worth anything anymore.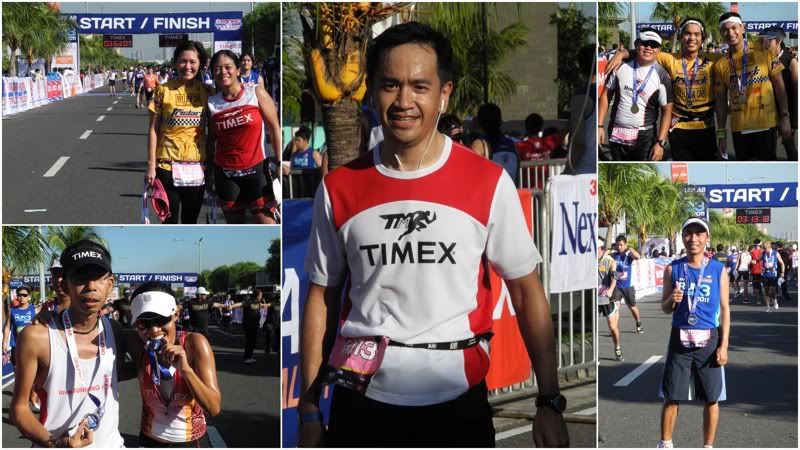 but anyway, i hope my efforts at pseudo-training for SCMS pays off. i have far too many ghosts haunting me. it would do me a lot of good to bury at least one of them.