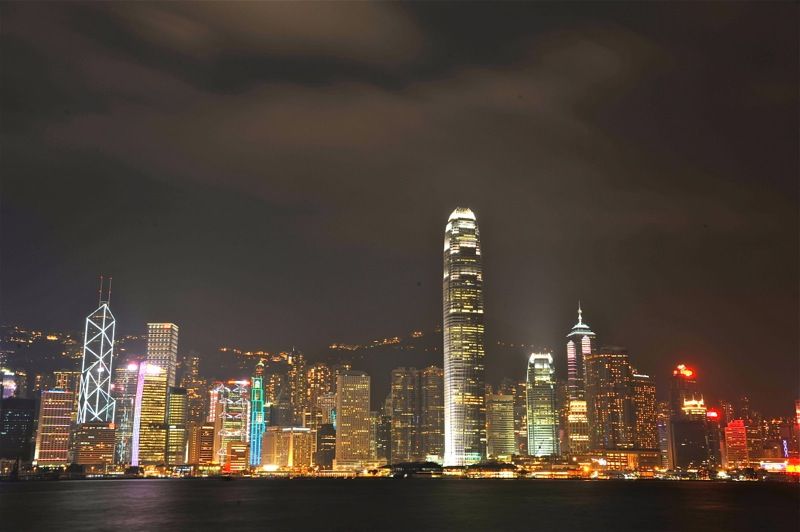 i went to hong kong a month ago to undergo some retail therapy. i felt the needless spending was necessary to cure me of the growing melancholy that was gnawing at my being. although i am not yet ready to go into detail about what made me sad, suffice it to say that hong kong's delights served their purpose, and gave my diminishing cheerfulness a much-needed shot in the arm. curiously, i have not written in detail about my exploits in this part of the world, although i have actually visited it 3 times. when i first visited hong kong, my only purpose was to see disneyland. it had only recently-opened in 2007 when i visited, and i knew that talented filipino performers left languishing careers at home to become bit players and parading cards or seashells to earn more. but they were not the main reason i went to disneyland. it was because i had this dream, as a child, to see blue castles, and a mouse with big ears, or an annoyingly charming duck, or a bumbling dog. rather quickly i realized that i should no longer be chasing childhood dreams because my interests as an adult have changed.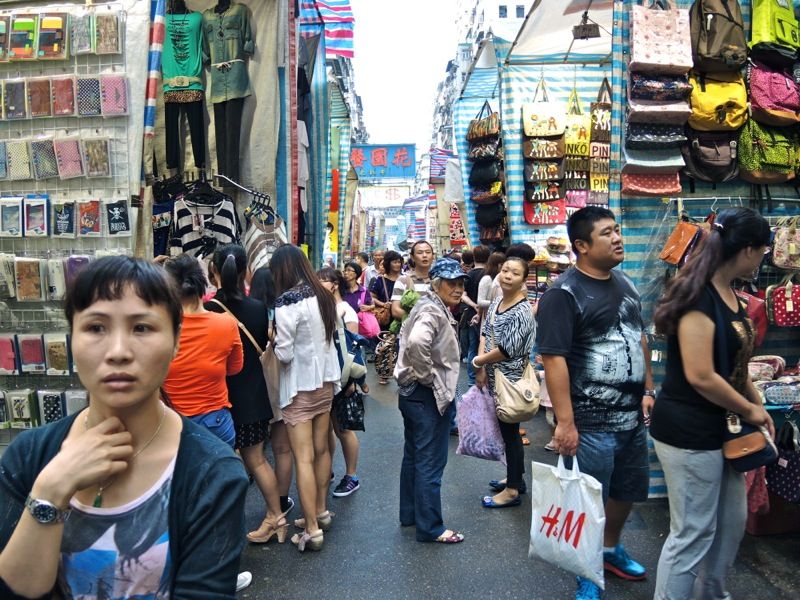 even curioser is the fact that when i went again to hong kong in 2009, it was just for some random need to be away. i'm glad i seldom have these bouts of mild depression because apart from being expensive, they also result in my hauling home things for which i have no immediate need, and without any available space to park them. but i was convinced that shopping would heal my wounds, so i posted a photo on facebook basically asking everyone on my friends' list if they wanted me to get them something. the replies were swift, and i was gallivanting around hong kong looking for items not always available back home. in one such foray into a store called overlander, i ended up buying more for myself than for other people. and to think that i thought i had already gotten everything i wanted and needed. so a word to the wise mountaineer: if you don't want to overspend in hong kong, avoid this outdoor wasteland. it will bleed you dry!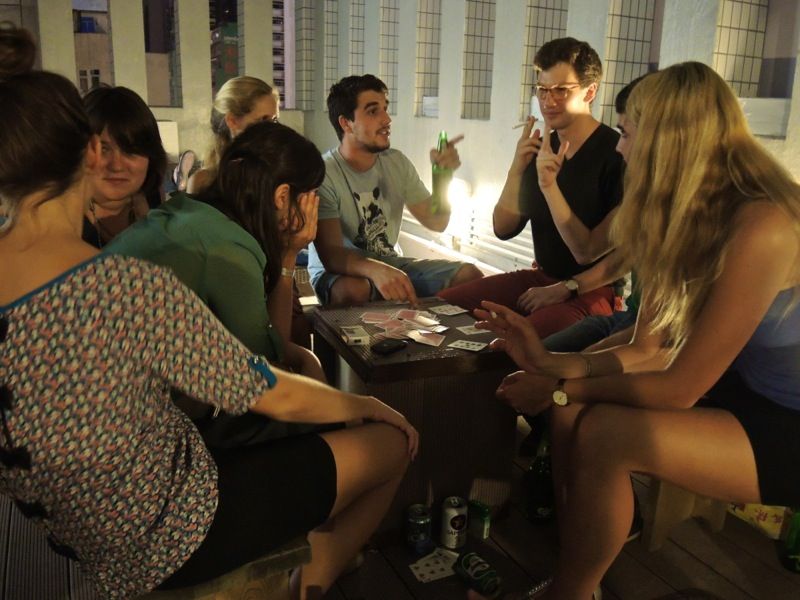 because my visit to hong kong was poorly-planned, i had little time to arrange accommodations. initially, i had wanted to stay again in sincere house along argyle street, just across of mongkok, regardless of the unkind things i said about my place of lodging. but even after thorough research, i could not find a solo shoebox, i mean, room. i was hesitant to get a bed in a dormitory because i worried about the safety of my personal belongings. but the lack of vacancy in mongkok forced me to explore other options, and agoda had a particularly high score for yesinn in causeway bay. eventually, pushed to the wall and with just a few days before my flight, i decided to confirm my reservations in yesinn, which was along hennessy road near times square. the landmark was the wan chai fire station, and it was useless to ask the bus driver about it so i alighted two blocks ahead. i remembered that it was on top of a bank, and when i turned to see what was across the street, there it was: a sign that proclaimed my instincts had taken me to the right place.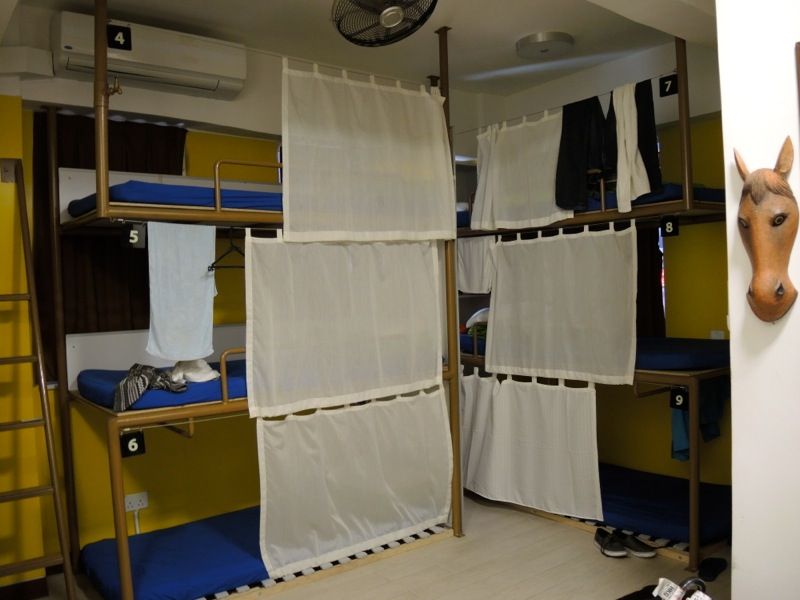 what convinced me to choose this place was its proximity to the MTR and the fact that it was housed in its own building, unlike the hostels in shady chung king mansions which really did make me worry about my safety. instead, yesinn had a nice lobby, a terrace, and a rooftop where guests can stay and drink beer purchased from a nearby 7-11. my room was actually not bad at all. it could fit 9 people, and i occupied the top mattress on a triple-bunk bed. beside my pillow was a power source where i could charge my gadgets while i slept. i had my own locker where i could keep valuables, and there was space to move around and pack. we only had 1 toilet, but it was huge by hong kong standards and was kept spotless by a cleaning lady who dropped by several times in a day. we could even borrow an ironing horse if it was necessary, and the hairdryer is just outside the door beside the elevator (this kind of irked my german roommate). my only concern by then was whether any of my roommates snored.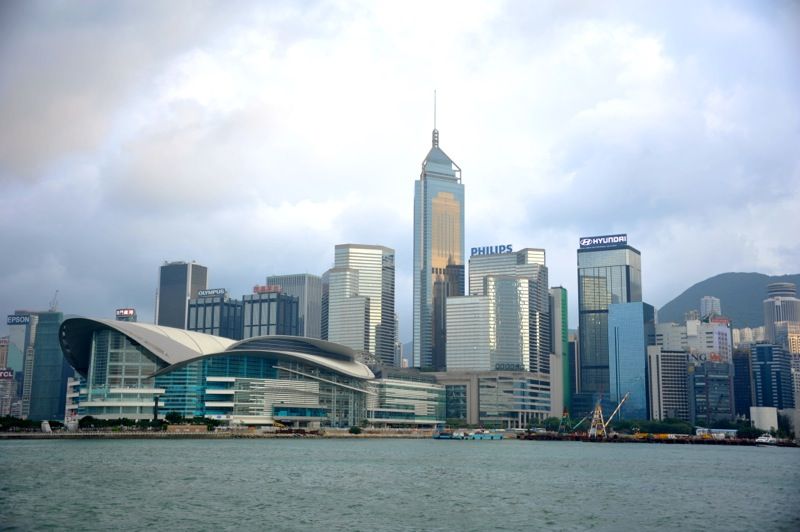 normally, i would equip myself with information about the places i visit. not too much because i don't want to be over-dependent on guide books which are unoriginal and often unimaginative. but i really did just forget to bring my rough guides on this trip, and so i had to make frequent trips online to find out how to get to the places i wanted to see. but there was nothing really new about this particular trip. i may have wanted to see the ocean park at one point but ended up visiting places i'd already been to before. one of the unique hong kong experiences i wanted to do was riding the star ferry in victoria harbor, crossing from causeway bay to tsim sha tsui. i decided to get an octopus card for convenience, and this helped me navigate the islands. the star ferry, as we all know, has been around since the 19th century, and in fact, some of the boats that make the 10-minute trip are older than me. while a lot of tourists take the crossing (it's named by guide books as one of the must-do's in hong kong), the ferry ride is actually still an important mode of transport between hong kong island and kowloon, despite the availability of the MTR. riding from wan chai, passengers are shown a rather rustic side of very modern hong kong as they balance on a moving gangplank, and ride a boat with wooden seats. the views during the crossing are outstanding: the buildings on hong kong island's business district are massive and glimmering.



just beside the star ferry terminal in tsim sha tsui is the avenue of the stars and the tsim sha tsui promenade, where you can view the fantastic light show on some nights, as the buildings across victoria harbor fire lasers to the heavens in cadence to music. the cosmopolitan façade of hong kong's central is best viewed from here, or from victoria peak. getting to the mountain is no difficult task. once you find the peak tram, and have time to spare for lining up upwards of half an hour on peak periods, you are treated to another of hong kong's tourist draws. the funicular train makes the short trip to the peak every 10 minutes, and this was opened again before the turn of the 19th century. i can only assume if the actual tracks are the same, although i can be certain that this is the same exact spot where the original tram was placed (i could use a consultation with my guidebook right now, but that's what they're there for -- like i always say: i'm not a brochure). although it used to be another important mode of transport, the tram is yet another expensive tourist attraction. i noticed this before, and i actually wonder why i didn't opt for it, but it's actually possible to hike to the top alongside the tram tracks. i'll make sure to do this the next time.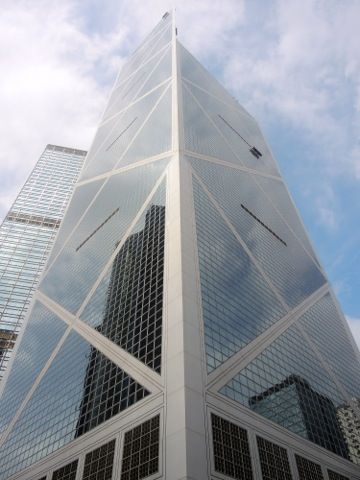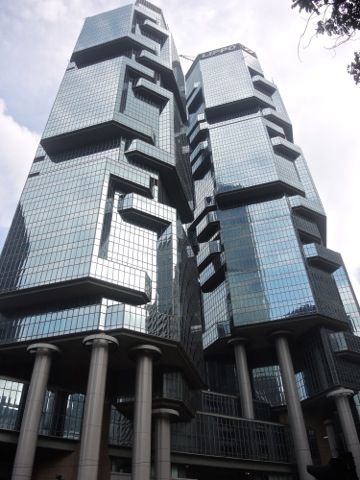 i'm often unfortunate with my trips to victoria peak. access to the 360-degree viewing deck of the peak tower's sky terrace is steep, but i do it anyway because there's little else to do when you're up there. although the views were slightly better this time, the wind was ferocious and i was mostly unable to achieve what i went there to do since there were just too many people. for anyone wanting an option to marvel at central's magnificent needles, spires, and gleaming vertical shafts of metal and glass, there is a much cheaper alternative, although the view is not without some obstructions. just get off the tram, walk out the peak tower, and find that walking path between the station and the peak galleria where local artists are peddling hurried paintings of old hong kong and you'd find a marble gazebo. if you do take the tram, it's possible to get different packages (plus sky terrace, or plus sky terrace and madame taussaud). on the sky terrace and even in the cheap alternative, there are depictions of hong kong's famous skyscrapers, such as the IFC towers, the bank of china, the standard chartered bank building, the cosco tower, and my personal favorites: the HSBC and the lippo centre.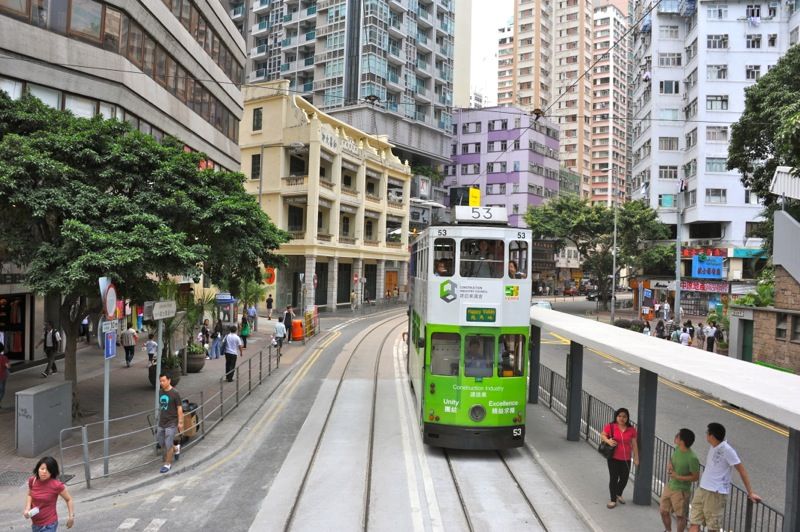 another unique hong kong experience is the tram. historically, this mode of transport has been around for more than a century, although i can be sure that the tracks and the actual trams are modern. during my trip from causeway bay to central, i noticed that they were doing construction on the road where the tracks run. each tram has two decks, and the fare is fixed, which means if you have no spare change, that's basically a donation to the company. the tram may be a slow-moving means of transport compared to buses and the MTR, but it's still a very popular mode. it has numbered stations, so if you know where you're headed, you don't have to ask too many questions from sometimes english-weary locals. just pay attention. i always prefer to sit on the upper deck, in front, where i can soak in the sights without rushing.



i doubt if you could consider the MTR as another popular tourist attraction, but for someone like me with a fascination for trains, it is, people probably think me strange that i take pictures. this is the case because i come from a place where trains, particularly intra-city rail systems, would probably do the population a lot of good, but are stuck with poor planning and grand aspirations which never get implemented. i'm really envious of cities which have really effective rail-based mass transport systems, and hong kong's is one of the best. i took photographs of the names of all the stations where i alighted, and i noticed that i didn't really use that many stations during this trip.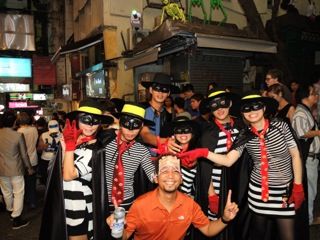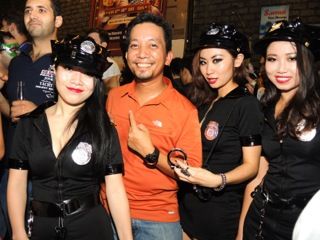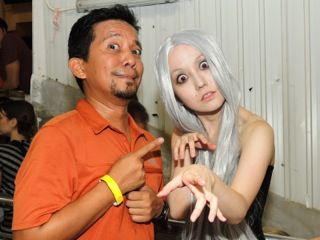 but the huge surprise that i did not at all expect from this particular hong kong visit was the street party in lan kwai fong. a week ahead of halloween, this upscale square of bars and pubs in central turns into one massive convention of drunk and costumed merrymakers, spanning the lot from vampires and comical dictators, to vampy and buxom policewomen and a horde of chinese zombies. we actually had our own halloween party in yesinn, but it didn't take off so we decided to check out the party in LKF. at first we asked directions of how to get there but we were just told to go out of the station and follow the costumes. it was actually true. in the MTR itself you'd find people who looked like walking bananas or who pretended to be walking dead commuters, to variations of a theme of superheroes and villains. some of the more stunning costumes were the corps of corpse brides and basically anyone showing off pecs or cleavages. the streets there were packed, so VP and i had to squeeze ourselves through hordes of drunk men and women in costume, exploring all the alleyways and by-ways of the area, asking strangers for photographs.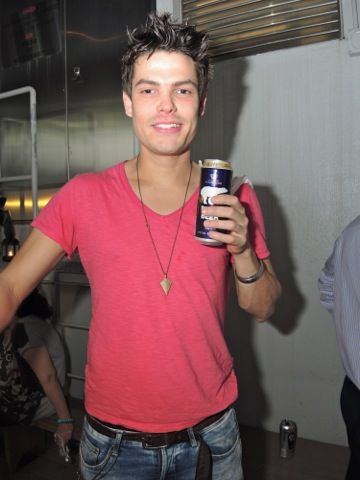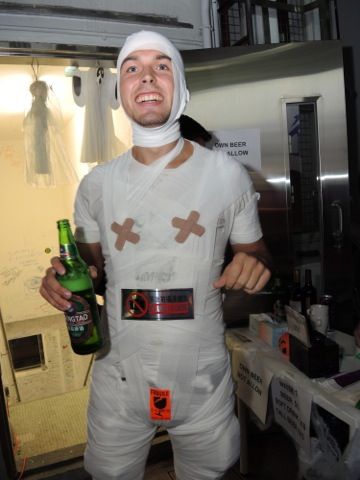 but we were too cheap to buy beer at any of the bars so we looked for a 7-11. it turned out to be the most popular venue in LKF. in a space that was deeper than it was wide, we picked up tall beer cans from the shelf and partied with our friends from yesinn. we mainly just watched people outside of the hard rock café, which served also as our toilet. when i went in to use it, i had to wait about half a minute after i did my business because there were two men at the door kissing. a group of filipino women chatted up our friends, one of whom looked like he jumped out of a page of GQ (when he told me he wanted to work in hong kong, i immediately asked: as a model?) while another was bandaged from head to thigh, we wondered about what he'd do if he needed to pee.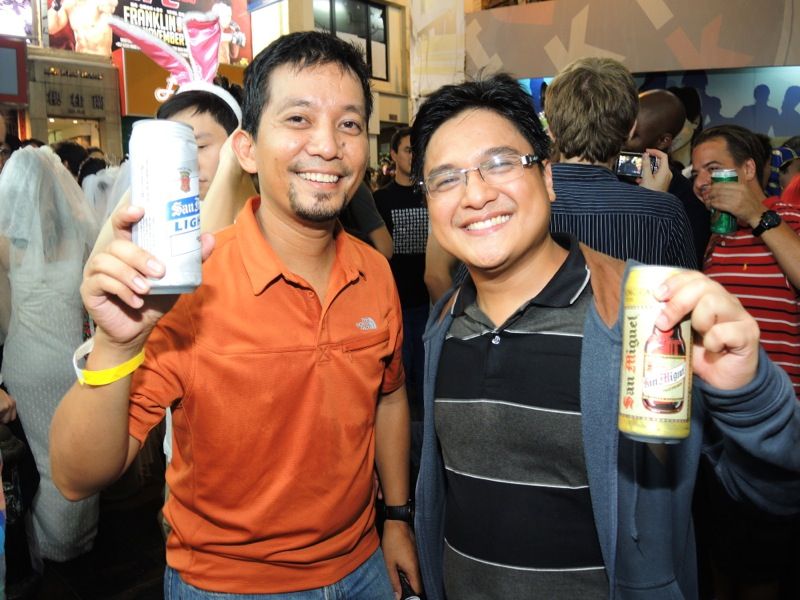 eventually, VP and i got so drunk we left LKF just after 5AM. it had nearly emptied, and broken bottles and parts of costumes were scattered on the streets. we couldn't get a cab, so we towed this guy from my hostel along as we walked the 3 kilometers back to yesinn. francisco, the mexican drug lord named after a saint, kept asking VP and i why we spoke english really well, told us that he's been to the mt. everest basecamp a few times and that he maintained a marijuana plantation in california. "if ever you're in the US," he said, "you can stay at my place. help with the harvest and i'll pay you 20 bucks an hour." it seemed like a very legit offer which i might contemplate if ever i get to visit america.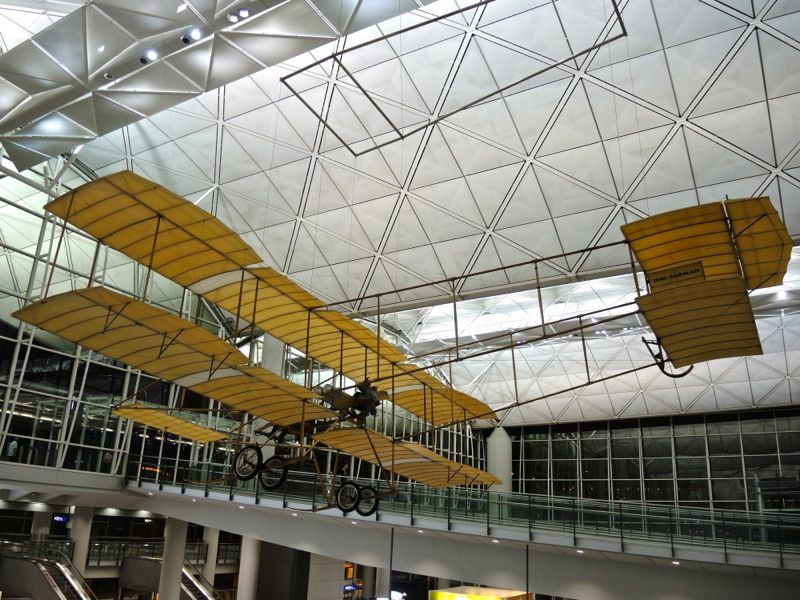 my final taste of hong kong happened at the spanking chek lap kok, which looks mighty new even after over a decade. i really love the wright brothers' plane installation hanging from the ceiling of the departure lobby. what i am not a huge fan of is its size: you have to take a monorail to get to immigration. if you lose track of time, you could actually miss your flight if you decide to lounge around the retail area to spend your last remaining hong kong dollars. but they have everything here, including the world's best airport restaurant. but that's for later. suffice it to say that i've regained the spring in my step and the joy in my unbroken heart. thank you hong kong. i'll see you again soon.