february may mean certain things to some people, but to those who share a few of my interests, this month means arts and culture. so while others were concerned with exchanging tikoys or tulips and chocolates, i was busy snapping seats at a few august performance venues in CCP and UP. and this was a record month for me as well: a ballet, a play, a musical, and snippets of some very stellar productions.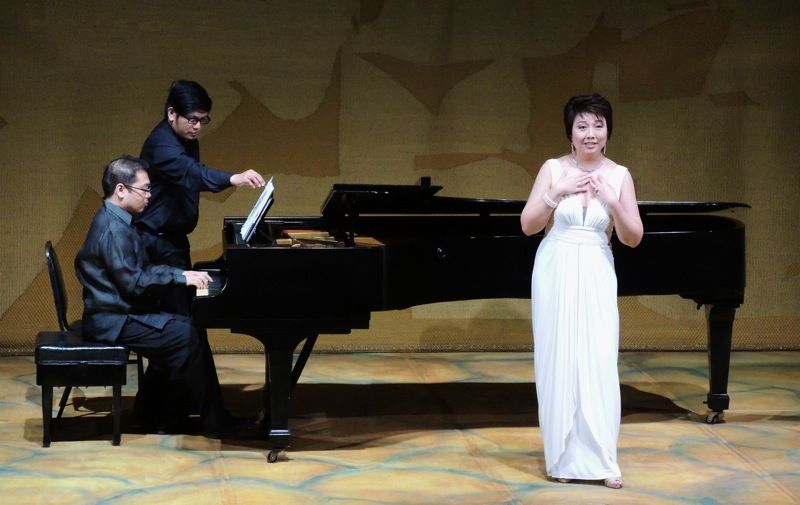 i began my month with a visit to the CCP for its annual open house. this year's pasinaya focused on tsinoy culture, so it featured a number of chinese-filipino artists, including several operatic singers and even richard poon, who, i was a little surprised to find out, actually has a broad fan base. the whole-day event, which is possibly the only time anyone is allowed to bring in cameras into the nicanor abelardo hall and shoot away while the philippine philharmonic orchestra is playing rock classics from my college days, featured all of the CCP's in-house artists, and i got to see also the philippine madrigal singers, ballet philippines, and the ramon obusan folkloric group.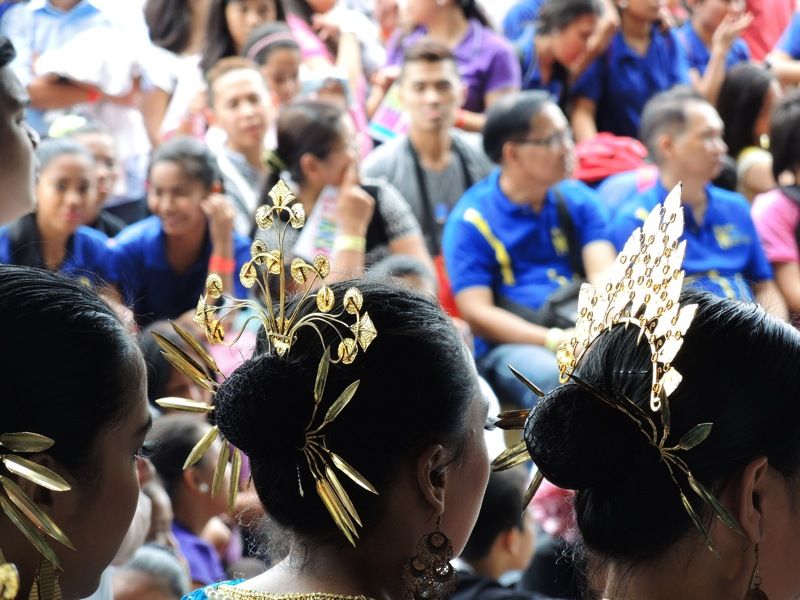 i was amused to discover that so many schools across all levels still maintain troupes that dance traditional filipino routines. whether any of them were any good, i can't really tell. i find the themes of folk dances to be a little limited: harvest, courtship, war, worship. i was trying to imagine whether any of these traditional dances could end up in an episode of SYTYCD, but i may have been drowning in a wild fantasy. even the ramon obusan failed to impress me. i was expecting them to demonstrate how real love is expressed through dance, but they divided their final act between singing and acting -- dancing was only inserted somewhere.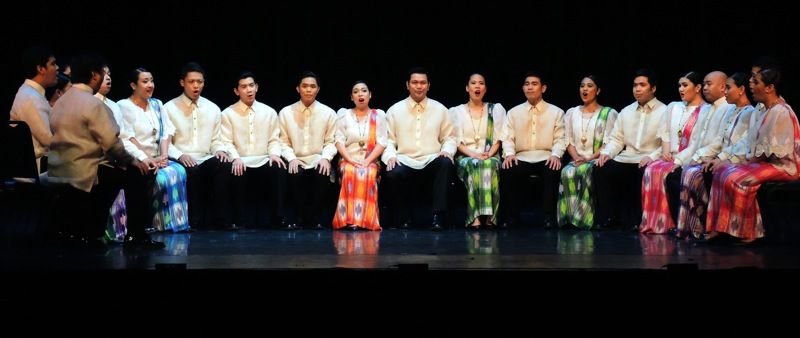 the madz, on the other hand, was amazing. i first saw them when i was in high school. they performed at the mandel hall, and i still vividly recall their remarkable rendition of andrew e's "humanap ka ng pangit" which was quite popular at the time. they delivered well on a number of classics and some very current songs, and still came across as a class act despite the great helpings of humor.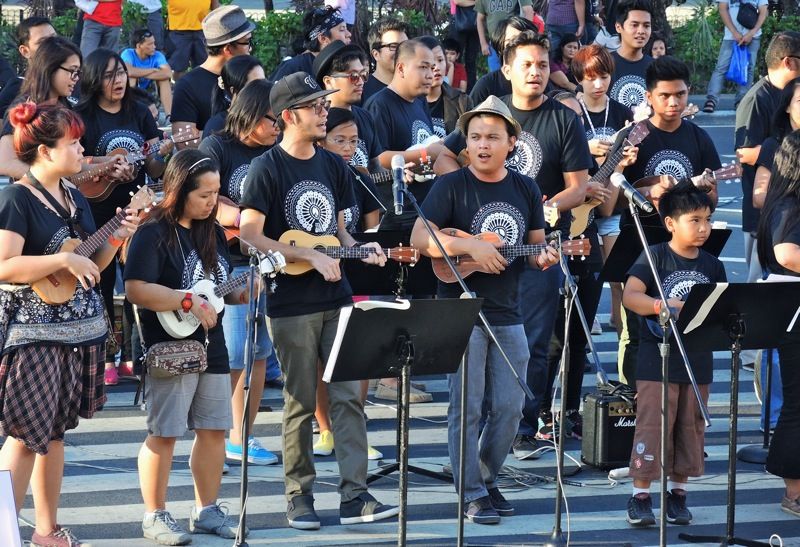 but the performance that really impressed me, more for the surprise and the entertainment it provided, was the one by the ukelele underground philippines. they began their performance (out on the streets, between harbor point and the entrance to tanghalang huseng batute, no less) with a disclaimer: they're merely enthusiasts, not professional musicians, so bear with us. but i really enjoyed it, i almost want to learn how to play the ukelele. actually, if i had a musical bone in my body (nay, even a musical strand), i would be playing an instrument -- any instrument -- already. as it is, i can't even clap! it may have been their rendition of "pusong bato" that really drew me in, but i was quite amused, i just liked them on facebook so i could catch their future performances.
during the pasinaya, i managed to get discounted tickets to shows that i would have watched anyway. i got a good seat for the gala performance of BP's re-staging of "midsummer night's dream". i've read parts of this play, and even saw a version of it on the big screen (the one with calista flockhart of the "ally mcbeal" fame), but rather oddly, i could not remember what it was all about. i could only remember that there were fairy-like creatures in it, including puck. my failing memory (and this from a guy who can remember a conversation from 20 years ago) notwithstanding, the dance narrative of the ballet did bring back the story, and i could not remember being more enthralled. i am no great fan of ballet, this being only the third i've seen in my life (the first was also by BP: it was "darna"; the last was only last month's "rama hari", which i also extremely enjoyed, since it fused together two beautiful genres. by the way, OJ mariano was fantastic on that one), but it kept my interest all throughout.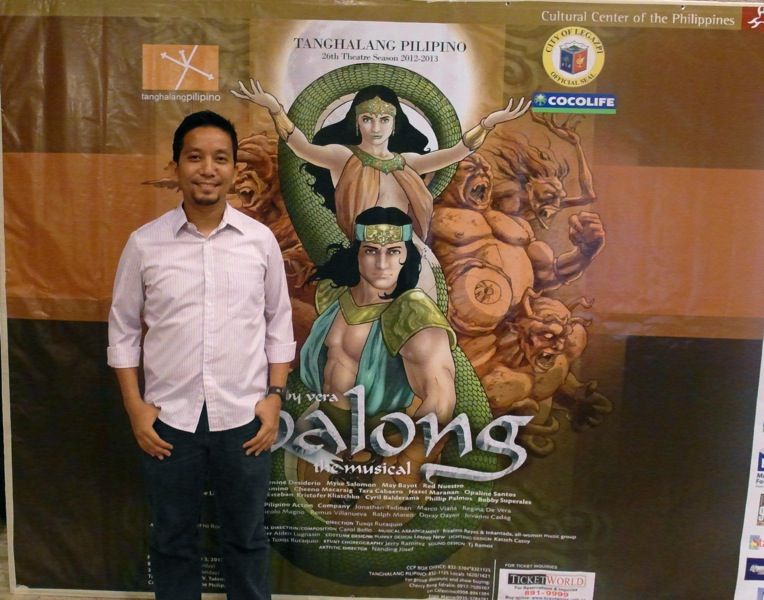 i can't really say much about the technique employed in the performance, but i could tell which among the dancers were the featured artists. i could sense some hesitation in many of the less experienced ballerinas, and i see the stage as a canvas where the dancers were supposed to draw lines which are normally humanly impossible. the three main characters were fantastic, but some supporting cast members were also quite promising. i haven't seen a previous version of this ballet staple, but i can tell it was a totally new approach to an otherwise old material (the music was written in a different century); i'm sure many people missed it, but there was a second there that the dancers did 4 counts from gangnam style. in the whole, i'm glad that we actually have a broad base of ballet dancers (i seriously thought we'd run out of ballet dancers already), that i'm contemplating getting a pass for their next season. BP is purportedly more "modern" and "contemporary" as opposed to the more classical and traditional ballet manila under prima ballerina lisa macuja, although i'm probably the last person to be able to tell the difference.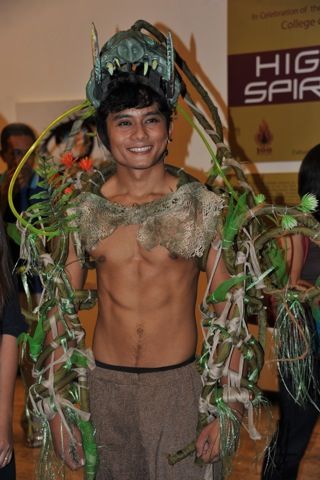 i actually almost missed the opening scene of "midsummer" -- the traffic on that friday was particularly terrible. alongside the ballet, the CCP was also staging a new musical based on an old epic. just below the main theater, tanghalang pilipino's "ibalong" was playing. i was most intrigued by this musical even during the pasinaya because of the costumes. it was just unlike anything i had ever seen before. the designs were bold and daring and whimsical, and seeing the musical in its entirety only confirmed my initial impression. "ibalong" tells the story of a land filled with magical creatures and brave warriors who battle for territory. there is an obviously pedantic tone throughout, which makes it ideal for college kids; the girls especially liked the actor who played the character of baltog, and jenine desiderio was the headline performer, effectively essaying the role of oryol, the half-snake creature and daughter of aswang. it is through oryol's perspective that we see how man managed to clear the forests and nearly annihilate the creatures that live within it, unwilling to live in harmony, eager only to pursue his own fantasies of dominion.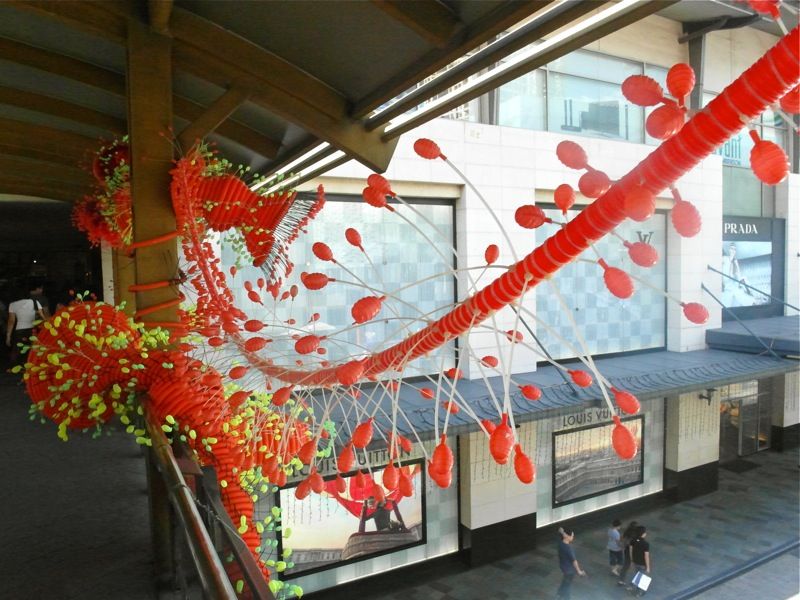 leeroy new's latest public installation at the greenbelt 2 walkway
although the songs in ibalong are the type you will neither hum nor remember, what i do like about it is its clever use of costumes. this must have been a very difficult material to interpret since it had monsters and magical creatures. i didn't get a program so i don't know who designed the costumes but the quirky, colorful approach kind of reminded of leeroy new's public art installations. the last play i saw that was filled with whimsy was dulaang UP's "umaaraw, umuulan, kinakasal ang tikbalang", which was staged last year, where else, but at the wilfrido ma. guerrero theater. TP's productions are better-oiled, so it wouldn't be fair to compare their interpretations of all things magical, but while the costumes in "ibalong" were fantastic, DUP's last offering, a new play from floy quintos entitled "collection" also featured some amazing wardrobe and flambouyant costume changes.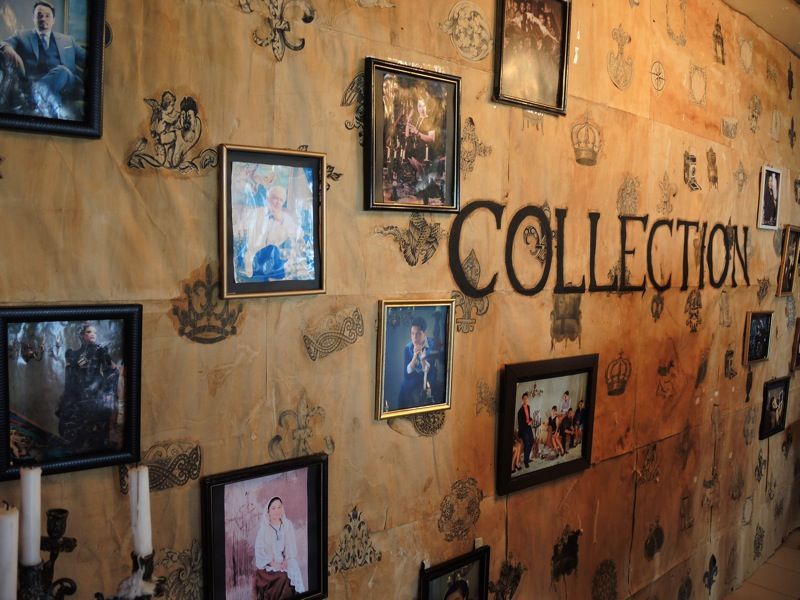 "collection" asks the question how much are you willing to pay for an object desired and coveted by many. in this dark comedy, portions of landmarks such as the chocolate hills in bohol and the banaue rice terraces are put on the auction block to democratize access and also to benefit poor filipinos. the sale is authorized by the national commission on the disposition of national patrimony, and proceeds (after a hefty cut is given to the maharlike pilipinas auction house) are raffled off to poor and deserving filipinos. the usual suspects in the auction are rich and powerful filipinos which kind of remind of you of certain personalities: there was an obvious reference to MVP (who gives the winning bid for a portion of the UNESCO heritage site, saving it from the koreans), a swipe at bryanboy and the credit card fraud he's been accused of, a finger pointing at the immense wealth that's poured into beauty products, jewelry, arts, pretense, gun-running, and false activism. although it's billed as a dark comedy, its core is a brooding drama, portions of which nearly drove me to tears. the flashback was particularly engaging, and the script crisp and intelligent. very well-acted too, i must say, i wonder how it must have been for wunderkind theater director-choreographer dexter santos (who also took the reins in that
powerhouse "orosman at zafira"
) to have directed such established names in philippine theater. it's on an extended run so if you have the time to go to UP, do catch it, as it will be worth your while. just amazing!
so my love month was filled with all these cultural delights, an unprecedented few weeks of marching to the theater to get my regular fix. this more than makes up for all those other times i've missed to see independent films and recent stagings of foreign and local musicals and plays because of my less-than-ideal location, and far-less-ideal work schedule. but i do hope it paves the way for more solo dates with the legitimate stage. of course, i wouldn't mind going with someone, but these days, aside from students required by their teachers and friends of the director/choreographer, are there that many people who just go for the pure love of theater?