although i deride any sort of fad and will not likely jump onto a bandwagon that's already beyond capacity, i cannot help but admire the countless updates, uploads, tweets, and instagrams of friends declaring their support for a particular candidate or party list. i do not mind at all that my feeds are flooded with photos of inked fingernails -- proof that a vast majority of the people i know exercised their right to vote and participated in shaping the future of the country, regardless if their ultimate goal was merely to be politically en vogue. of all the temporary trends that possess our nation, one that involves patriotism and love for country, even it be revealed later to be insincere, facetious, or inspired by the wrong reasons, is something i will support.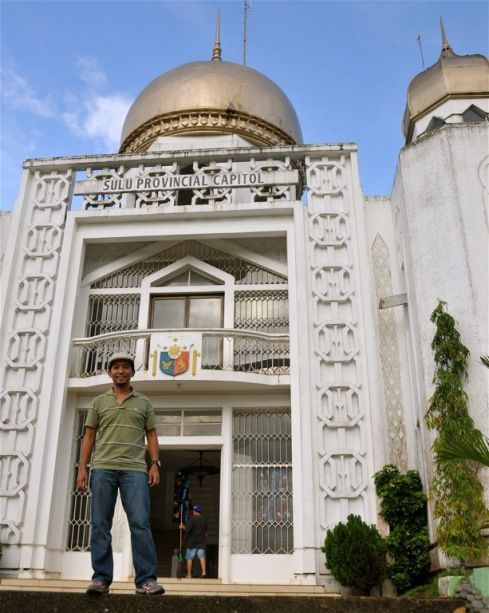 unlike many of my friends, however, i will not be able to show indelible ink on any of my fingers. i have been delisted from the voters' list at my precinct having been unable to cast my ballot in the last two elections. ever since i was qualified to vote, i have always faithfully performed my duty and exercised my sacred right to vote. in my household, only my dad and myself were religious about trooping to the polls to participate in this democratic process. i have always held firmly to the belief that those who do not vote or do nothing to influence the outcome of an election have no right to complain about the quality of our leaders. one might accuse me of being an eternal optimist -- perhaps even an apologist of our electoral process -- since despite allegations of massive fraud and stolen mandates, my faith in the system and in the process has not been severely diminished, even if that faith be construed as naiveté.
that overzealousness paved the way to increasing my participation in the elections. i felt that it was my responsibility to ensure that my vote be counted, and that the collective choice of the filipino people be protected, even if it is not the same as mine. i started volunteering in whatever capacity i could: first as a poll watcher for NAMFREL as far back as the year 2000, and then as an election lawyer after that (the last two elections brought me to places far from my own precinct, which resulted in my being unable to vote). although i never tended to overplay my role as a guardian of the people's sovereign will, my LlB and my title inspired others to put too much value to my part in the process, and to exaggerate my powers. in 2004, then congressman and now re-electionist sen. alan peter cayetano ordered me to stop the proclamation of the mayor of taguig, citing an irrelevant article in the omnibus election code. i said firmly that without any evidence of fraud or any of the grounds stated under the law, there was no way i could stop tinga from being declared the winner of the mayoralty race.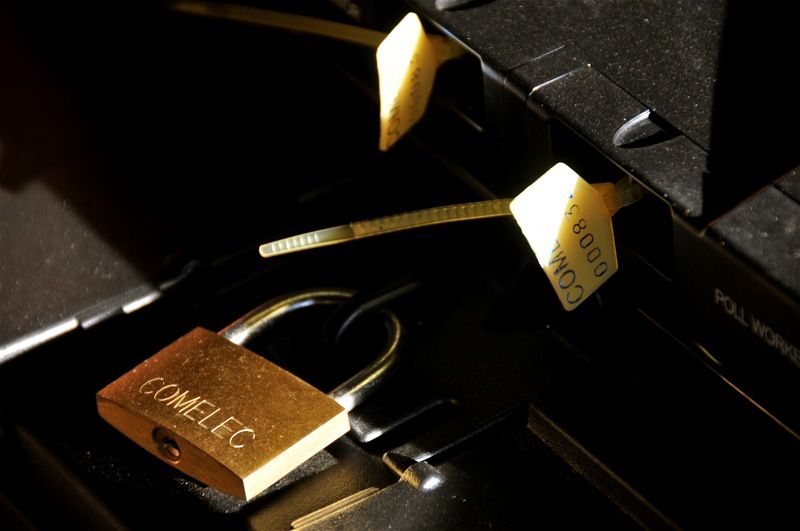 during the last elections where i found myself in a backwater town on the island of sulu, i shuffled my hats between election lawyer, IT expert, and volunteer, when BEIs suddenly became unaware of how the PCOS machines worked. i had read the literature, including the manual, so i had an idea, although technically, i wasn't even allowed to go near the thing. one of the most glaring forms of cheating that i witnessed was this: it did not involve -- as some of the naysayers of election automation would claim -- a computerized theft of the true sentiment of the filipino people, but an organized scheme to put forward the selfish agenda of a particular candidate.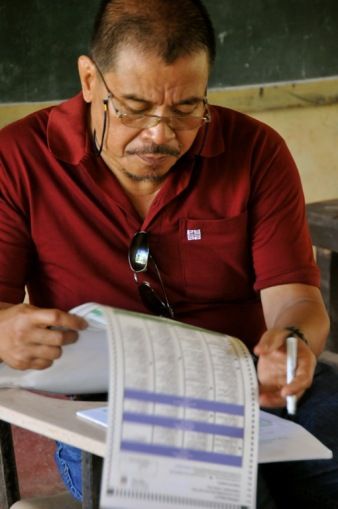 trucks and jeepneys of people were unloaded at the school which i "watched", and at the clustered precincts where i lingered, there would be these gangs of young people anticipating the arrival of illiterate voters. and there were an unusual number of them -- too many in fact if you think about the high level of literacy in the country. since i was at a backwater town in sulu, i thought, well maybe there are that many people unable to read. but what triggered my suspicion was that it was always these same volunteers filling out the ballots for the illiterate whom they never really consulted. i quickly reviewed the rules for illiterate votes and confronted the "volunteers" and reminded the BEIs about being careful when appointing persons to assist those needing assistance. i succeeded merely in chasing out the fake volunteers but could not stop them from simply moving to other precincts.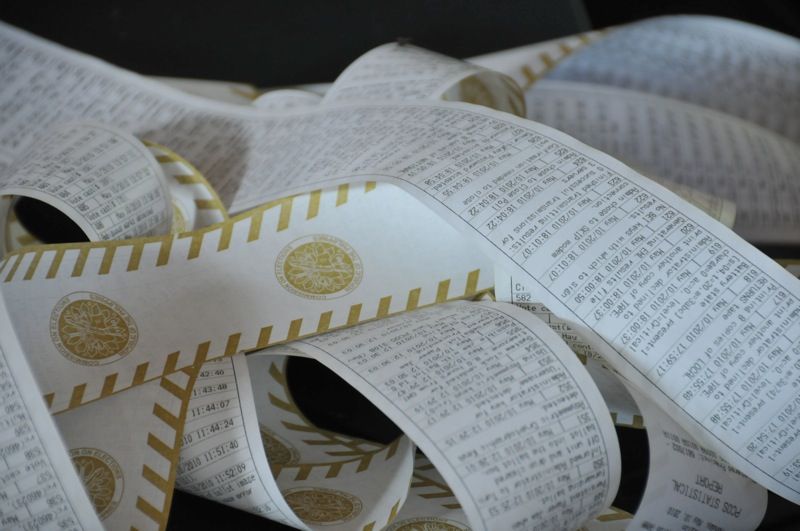 unlike in 2010, the doubts about these automated elections have ebbed to a point where the complaints now do not involve the COMELEC's source code's level of encryption and its vulnerability to manipulation -- a feature which has unfortunately been left generally unexplained to regular voters (i know this because i succeeded only in confusing even myself when i attempted to decipher its meaning and emphasize its importance to a taxi driver) -- but now focus on malfunctioning PCOS machines and pre-shaded ballots. my twitter feed is being overloaded by reports, again of citizen journalists, of hiccups in the election process. that is why even though inked fingers trumped yesterday's mother's day messages in terms of volume, i am happy to read about them, because, given my unwavering faith that the system works, i prefer to focus on the good news.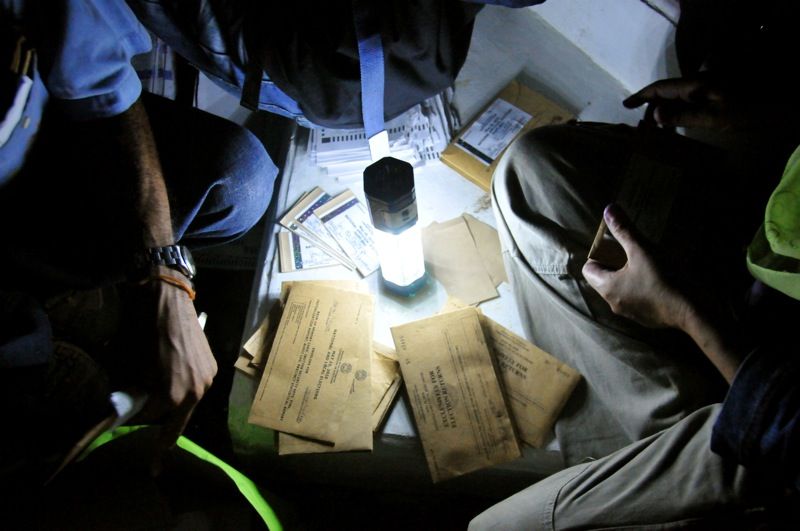 so carry on friends, and do your part in nation-building. some of you may still think that your participation in these elections will amount to no genuine change; that regardless of who is catapulted into public office after this exercise is over will bring us more of the same. in that case, allow me to live vicariously from your uninteded patriotism. you may not believe the dawn of a new philippines is coming, but there are those who do. and if you do not know it yet, or at least refuse to accept that it is inevitable, i claim on your behalf the hope you cannot see, and the promise of a better future for us, for our children, and our children's children, of which these elections is merely a part.