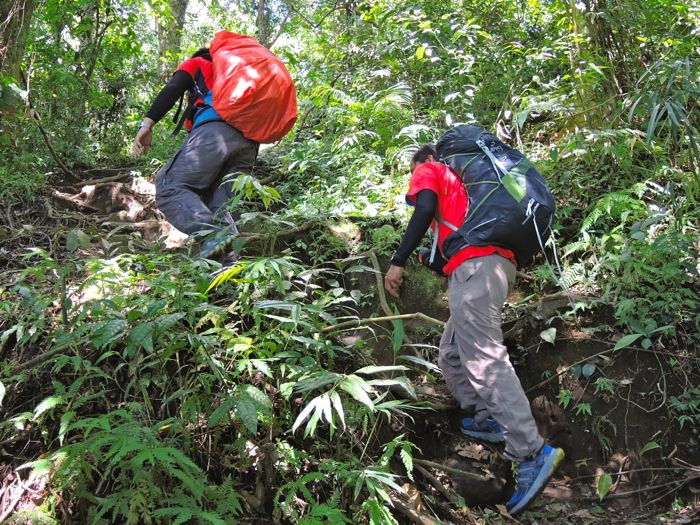 even with our slow-going pace, we were devouring the trail with an urgency not usual given the weight of our backpacks. there were already some unforeseen developments that delayed our start, although we were not concerned. our jeepney deposited us on the concrete road leading to the last house on the slopes of the mountain, and already, i was beginning to doubt my memory of the area.
i was last here in 2009
, twice, in fact, and
only 3 weekends apart
, but it seemed i was remembering things differently. while unloading our backpacks, we saw as the linked mountains of banahaw and san cristobal spread before us, illuminated by the bright sunlight, framed by the bluest sky, and accessorized by dots of white clouds.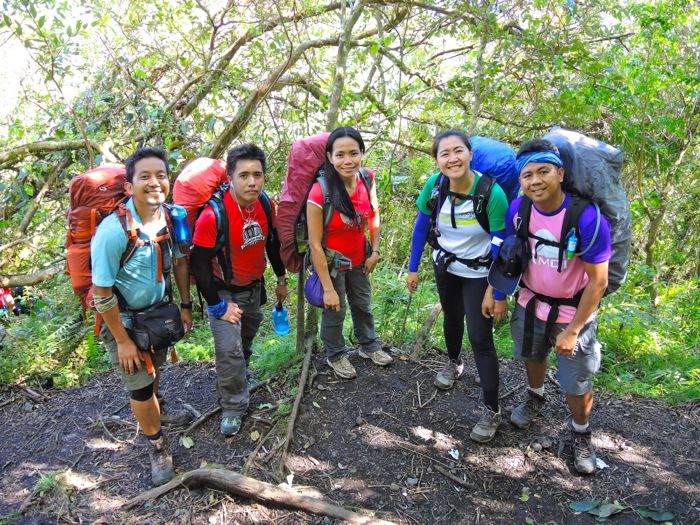 after a quick lunch a the old montelibano house (which now charges P10 for entry), whose walls are adorned by flags of ragtag mountaineering groups with cheeky names, we resumed the climb to the crater. given my failing memory, i may have imagined the trek to be somewhat shorter and lacking in challenges. i quickly realized the error in my expectations not five minutes after departing montelibano, and we came upon the start of san cristobal's obstacles at the base of a staircase made of exposed roots.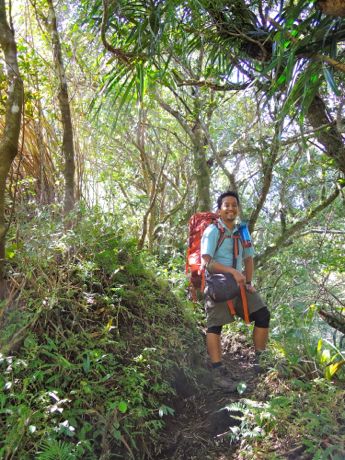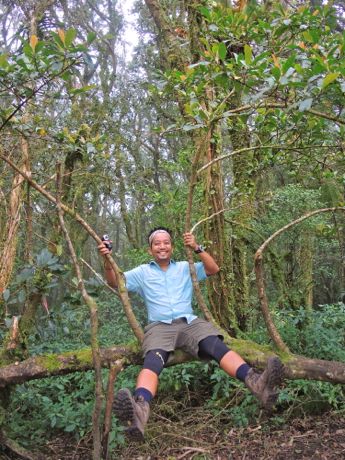 i have only been to san cristobal a grand total of 4 times, and in each of these visits,
i always go back home with very few photographs
. the reason is not that san cristobal is unpretty, only that its beauty does not register well on film (or in this digital age, a sensor). much of the climb is spent under the canopy of a lush and verdant forest. the variety of plant life even along the trail is so astounding, it is no wonder this mountain is officially part of a protected landscape. but the diversity is often lost to trekkers who labor under the weight of their weekend burdens, and we refuse to look around and notice how the tips of ferns coil, or how leaves the shape of swords hang from underneath the trees.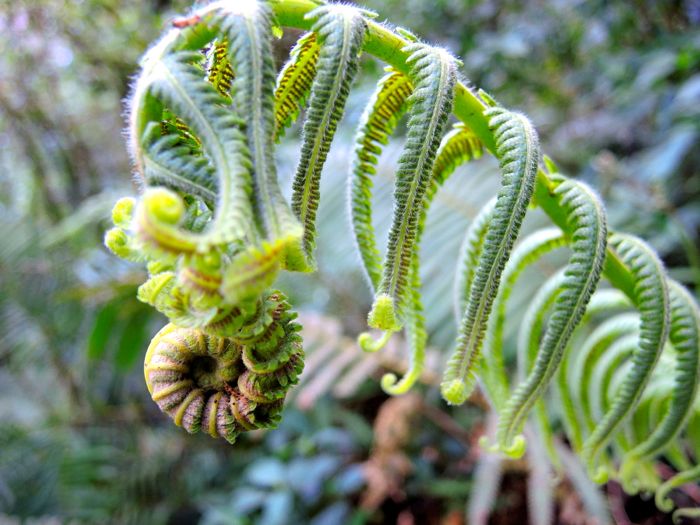 but perhaps the inability to appreciate san cristobal's curious flora is the least of my concerns. i am uncertain what happened between 2009 and this year that san cristobal now attracts the type of people i would rather not share the trail with. the relative difficulty of even the traditional montelibano route has turned away a certain type of climber: the type who does not bother to equip himself with skills nor cares enough to pick-up the discipline we expect from everyone who shares our passion. no, that is no longer the case. while i think it is possible to develop essential skills even without attending a proper BMC, the common sense that results from a basic concern for the environment is not as natural as the primal call that lures us to the mountains.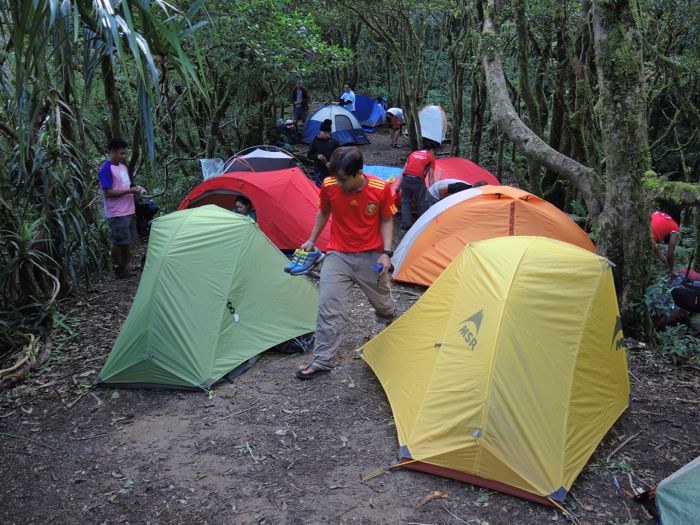 so it was our misfortune to be disturbed by waves of the worst kind of mountaineers: who climb in slippers, jeans, cotton shirts, who illuminate their paths with the faint flashlights of cellular phones, who complain loudly about the inconveniences of mountains, and who produce all forms of pollution that defile and destroy everything in their wake. the first among them arrived at 8PM, and more came 2 hours later, at midnight, and at the witching hour. the following day, they left their campsite worse than when they found it, which prompted me to say:
may nakalimutan kayong gamit
. it was, in fact, a huge bag of trash, and the guy wearing a jacket with a furred collar asked loudly:
kailangan ba nating ibaba yan?
they reluctantly took the trash bag although i would have wagered my tent that the minute we were no longer around, they'd dump it without any trace of guilt.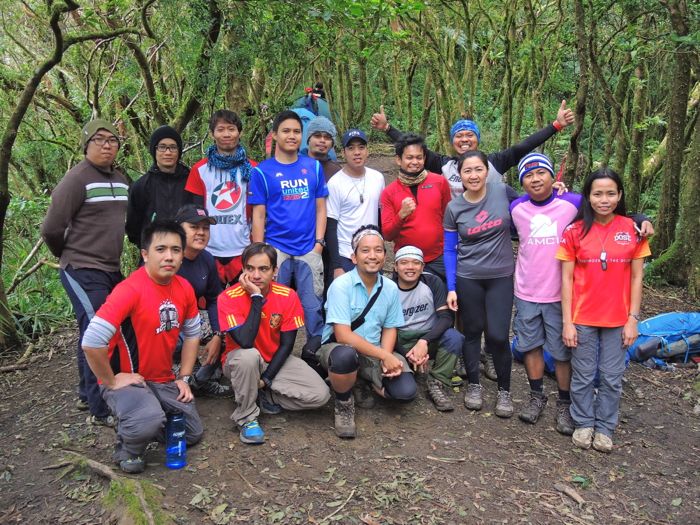 perhaps partly due to habit but mostly because of our genuine love for mountains, myself and several other AMCI members visited their campsite and started picking up trash that they'd left behind. what's more shocking is that they're probably not the most disgusting mountain visitors i've encountered. the curse of the conscientious climber is that this type of "mountaineer" is as common as the limatik in mt. makiling, and like all parasites, they deserve to be removed, by way of exorcism, if necessary. they say that san cristobal is haunted, and i agree.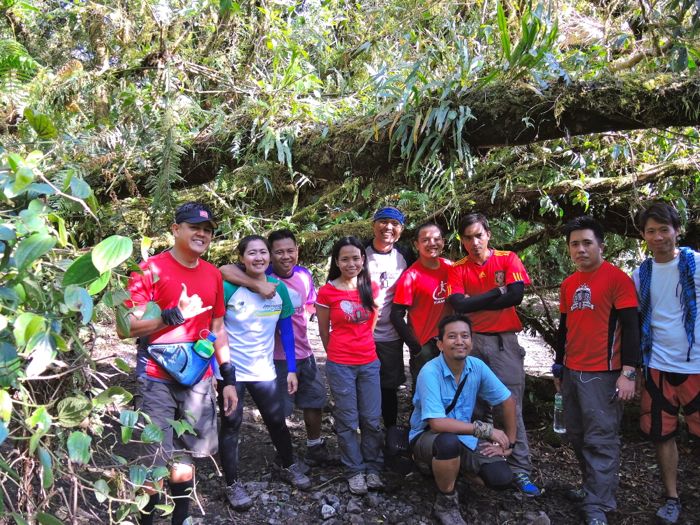 the saving grace fo the san cristobal climb, apart from the variety of the surrounding flora, which i already mentioned, was the unexpected cold. i seriously was not prepared for the nippy cordillera weather that descended upon the mountain. despite starting the trek at noon, the trail was frequently visited by a pleasant breeze. and at the saddle campsite, which was just slightly over 1400 masl, our breaths were cooled into thin smoke even before sunset. we weren't geared for sub 10-degree weather, which took place after midnight. many of us were awakened by shivering feet and found it difficult to return to sleep.

the following day, we scrapped plans to traverse to san pablo city and descended via the traditional trail. the entire descent lasted only slightly more than 2 hours even with the generous rest stops along the way. we met day hikers along the route. our jeepney arrived much later than we had hoped, and we amused ourselves with the fish balls made from a can of tuna and lots of flour. we stopped at the dolores public market to buy lunch, and headed towards the bato springs resort.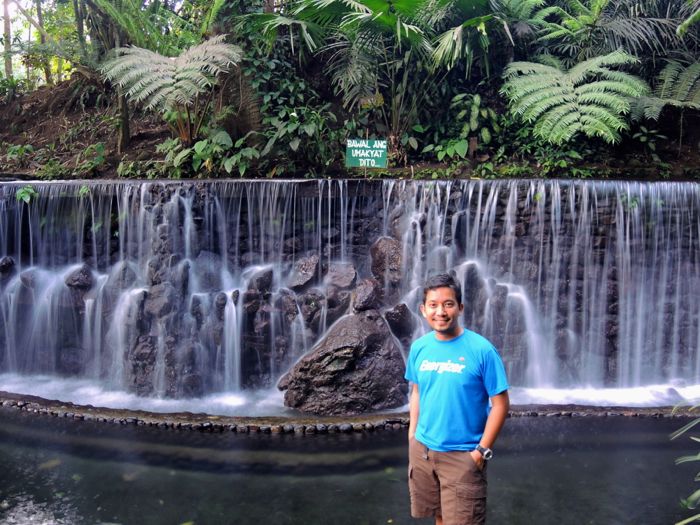 upon entering our wash-up area, i was reminded of how i was immediately smitten by its rustic beauty when i first saw it during our
reconnaissance climb in 2009
: cold springs collected into a pond twice the length of an olympic-sized swimming pool, and later poured as man-made cascades. it was a good place to relax tired feet. at around 4:30PM, we returned to our jeep for a short trip back to the salt mines. we were interrupted along the way when one of the the jeepney's tires blew just as it was about to enter the STAR tollway. we stole the chance to buy dinner, although i've never really been a fan of batangas lomi. at a little after 9PM, we were deposited at the corner of osmeña and gil puyat avenues, with enough time to clean dirty tents and shoes.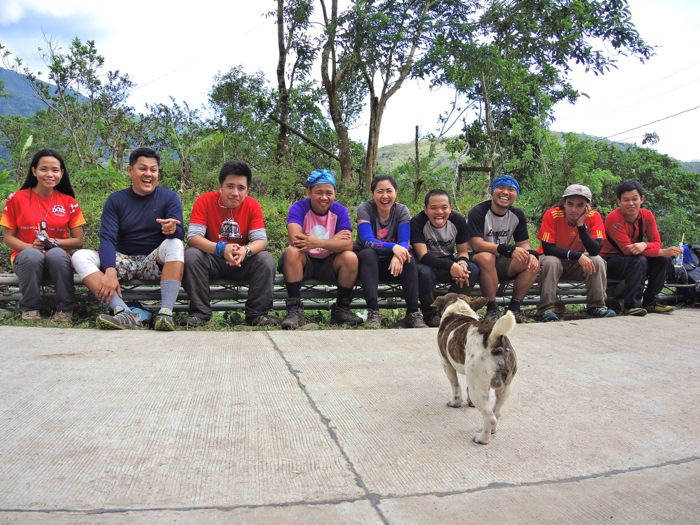 although i wasn't planning to climb san cristobal and despite the less-than-savory encounters we suffered at the campsite, i'm glad i embarked on another climb. and we're not even done with january. 2014 marks my 11th year of climbing mountains, and i'm quickly running out of new destinations, although i'm never without new ideas. i hope that this year, even as i repeat the same trails and baptize my feet on new ones, that my outlook on life will always be fresh, and that i never grow tired of doing the same old things.