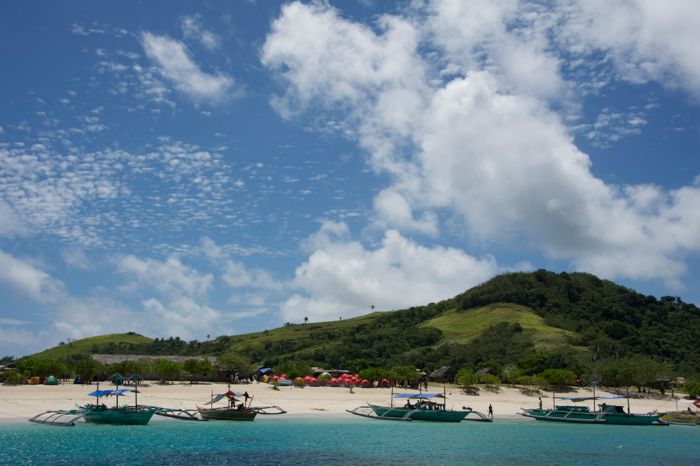 visitors to mahabang buhangin on the island of tinaga, the largest of the calagua islands floating in the vast philippine sea, say that the slice of savage beach must be how boracay looked like before unmitigated tourism development took over. the comparison is based on the fact that mahabang buhangin is blessed with blindingly-white sand and the clearest blue waters in this part of the bicol region. the nostalgic reference is possibly because the beach -- generally referred to as calaguas -- has limited infrastructure and a remarkable absence of many urban conveniences to sustain the kind of tourism that is attracted by boracay.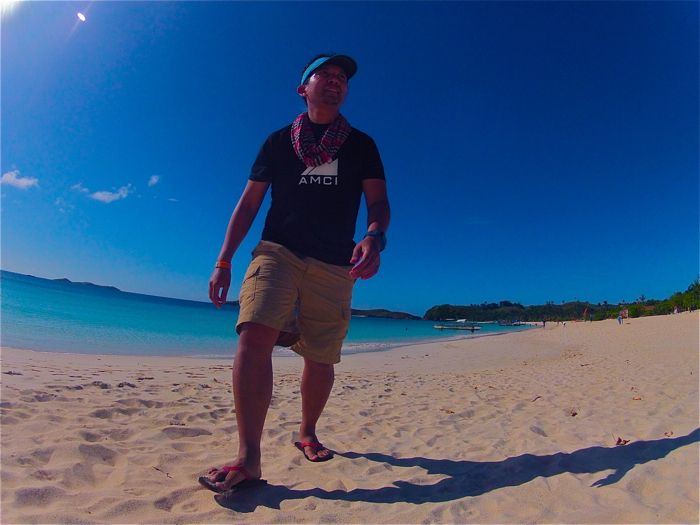 but
anyone who has been to calaguas
prior to last year will not have to wait a decade to wax nostalgic about a time when nothing but temporary shelters and hand pumps were the only traces of civilization on the island. already, the invasion of the island by commercial greed is apparent. the signs are there. located about 32 kilometers north of the municipality of vinzons, camarines norte, access to this pristine beach is provided by outrigger boats that make the trip on turbulent open sea, which could be anywhere between 2 or 3 hours, depending on the size of the waves. delays might also be encountered along the shallow river that meanders through marshes and mangroves before spilling out into the sea. during low tide, a boat with a heavy load might have to be pushed, even by its own passengers, as the silt underneath the dark water shifts quickly. despite its distance from the mainland, during the calmer months from december to may, calaguas is visited by boatloads of tourists who brave long hours on the road as well as a less-than-peaceful boat ride to claim the distinction of having been to paradise, untouched, unspoiled.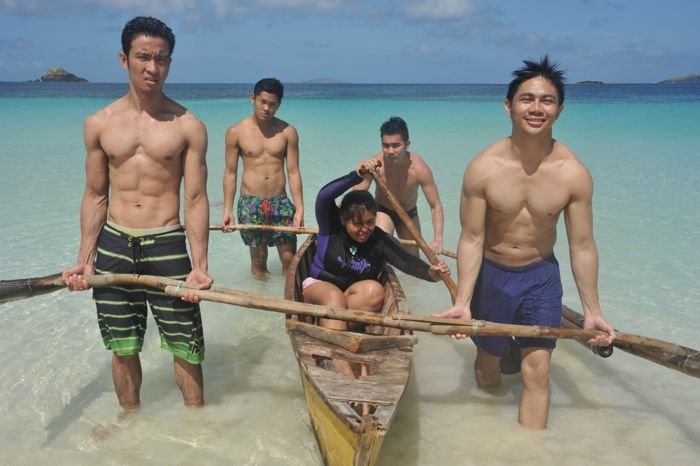 when i arrived on the island, i was instantly mesmerized by the sliver of beach that spread out in front of me. there were already a few bancas on the shore, and flags and tents of various colors dotted everything that my vision would allow. the sun was bright and hot, that immediately after my feet touched soft sand, i ran to the nearest shade. my companions gathered under a leafless tree, while i asked a local if i could take cover under his makeshift cottage.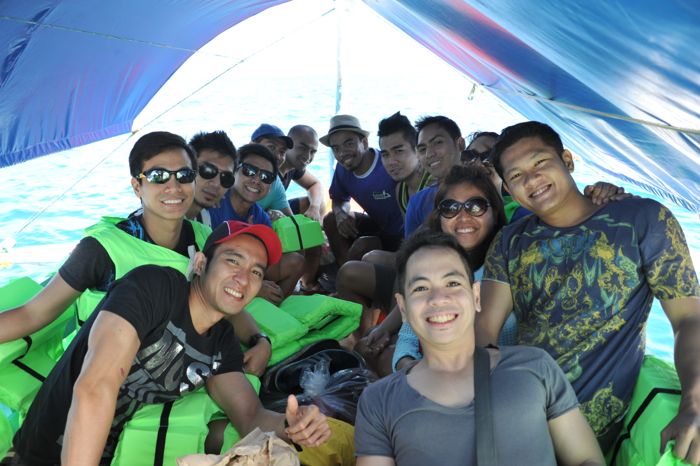 i hadn't spent a minute there when a man with a baggy white shirt, a shiny crucifix hanging from a long silver chain, and an apparent air of authority came to discuss with the local who had given me temporary shade. the man was referred to as accountant, while the local the accountant referred to as kagawad. they were talking about the boundaries along the beach, and the gist of their conversation is this: the beach is part of the public domain, but the locals, who have imaginary demarcation lines depending on the areas they've cleared and cleaned and on which they've built temporary structures that provide both shade, water, and sanitation, are merely tolerated by the municipality when they make collections from visitors.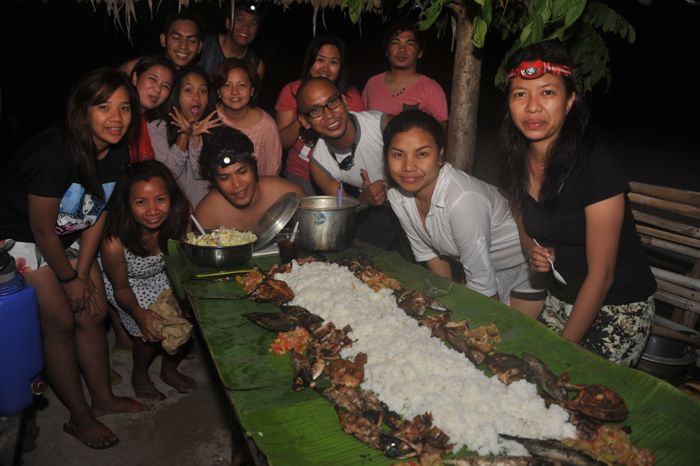 the cost of staying in any given area on mahabang buhangin will depend on its area's cleaners. the prices aren't fixed, so it's not unheard of to negotiate for discounts. use of a cottage and toilets are possible, but with a fee. a kid will insist to pump water for you, as a full pail is about ten pesos. although seemingly detached from the usual trappings of modernity, the barangay, with a soaring population of more than 500, a school, a parish, and even a market, is just a kilometer away, past the swaying grass just beyond the beach.
accommodation on calaguas is still basic, and this remains to be part of the attraction: creeping into a tent after a whole day of lounging in the scorching sun and rollicking in the sand. some travel outfitters have a "permanent" presence on the island. they leave behind their tents and their tarps. i am told that some tour organizers even go as far as setting up shot bars and providing evening performances, although i wonder whether it's possible to have something more creative than a fire dance.
my return to calaguas was made possible by a group called dayo. i have climbed with them a few times: to
mount tagapo on talim island
, to
nagsasa cove
, and another time to mount pulag via the akiki trail. they are a fun bunch of people who insist on a structured socials, consisting of games and revelations of top 3's. i must admit this was a very flattering moment for me as apparently, certain types of people appreciate my being glib. the food was also excellent, although bragging about my skills in steaming rice resulted in kitchen duties. we ate dinner on banana leaves and were even treated to snacks that consisted of maki and halo-halo. i begged off on the latter because i was too lazy to shave my own ice.
i am not ready to announce that everyone should come to calaguas now while much of its beauty remains pure. in fact, i would be the first to say that people should turn away from the island, else it would be paradise no more. the model for tourism in calaguas should not follow the path that boracay has chosen: there ought not to be hotels, or well-lit resorts with an array of facilities. the attraction should remain as it is: basic, simple, savage even. for as we have learned, neither distance nor inconvenience will keep away the tourist eager to announce to the world that she's had paradise.