in an earlier entry, i gave my own recap of my year on facebook instead of just posting the generic system-generated slideshow which ended in that hackneyed and insincere expression of gratitude which many people on my list shared. as i've said, the social network many of us use has misunderstood what was significant in our lives in 2014 by equating the importance of an event based on the reaction of our friends. i've done recaps of my year in the past, and while this may seem as a direct reaction to facebook's incomplete and inaccurate review of my year, i am actually just continuing a tradition on this blog. for some reason or other, i'm not always able to write an entry about the things that were important to me, so here's my attempt to look back on the great year that i lived.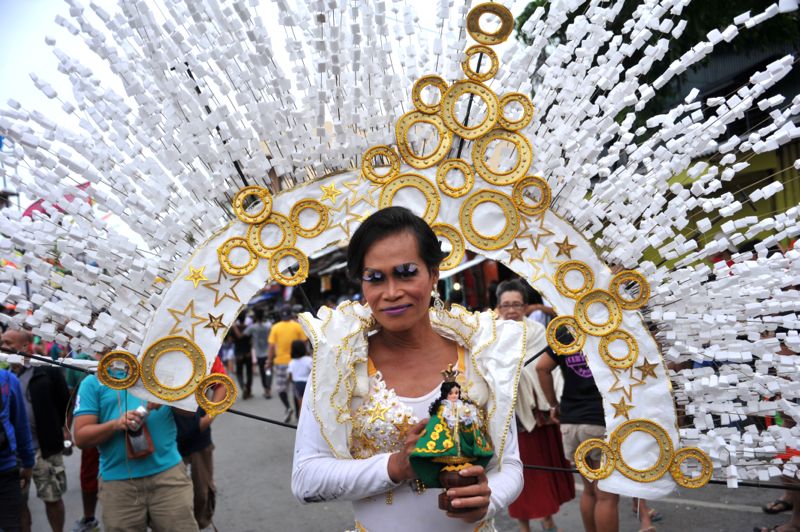 i began 2014 with a solo trip to kalibo and boracay for my annual ati-atihan fix. i have been dancing on the streets of kalibo and ibajay along with costumed revelers, and i have not tired of it. i have been to many festivals elsewhere in the philippines: tourist draws such as the masskara festival in bacolod, dinagyang festival in ilo-ilo, and the sinulog festival in cebu, but nothing has captured my fascination the same way the ati-atihan has. i am still looking to be surprised by other less mainstream small town fiestas, but right now, the ati-atihan is at the top of my list of must-experience festivals. just over the weekend, i returned to ibajay for another two days of street dancing and boozing and free dinners at the homes of friends and strangers.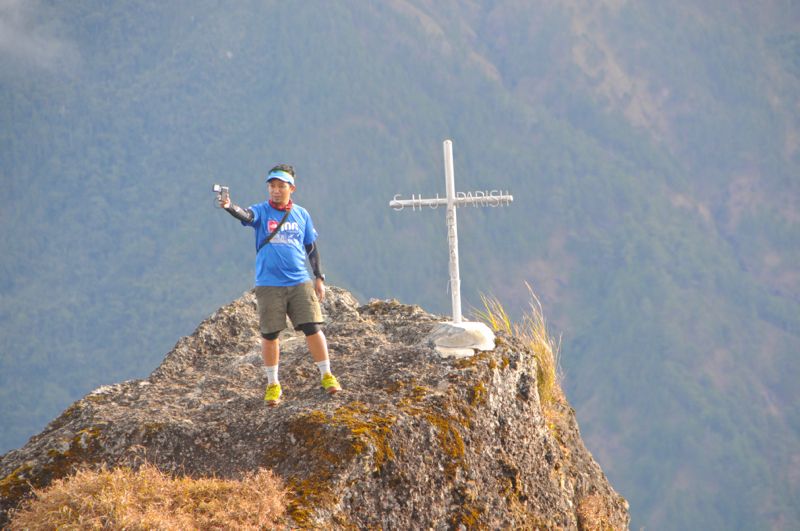 i have not had the time to breathe from those nights in kalibo and boracay when i decided to pack my bag for a solo hike to bakun. it was a spur of the moment decision. i could have easily joined my friends who had organized many other activities coinciding with the chinese new year long weekend. but i'm like a spawning salmon: i like to swim against the flow even with the threat of a grizzly bear eating me is a possibility. this solo trip is significant in many ways because i proved to myself that i do not need company to be complete. you make the experience, and companions merely complement it. friends are like delicious sauces and irresistible side dishes. while they are great to have and enhance the flavor of everything that you consume, you must first be satisfied and happy with whatever's on your plate, so that even when they're not around, you still savor every morsel.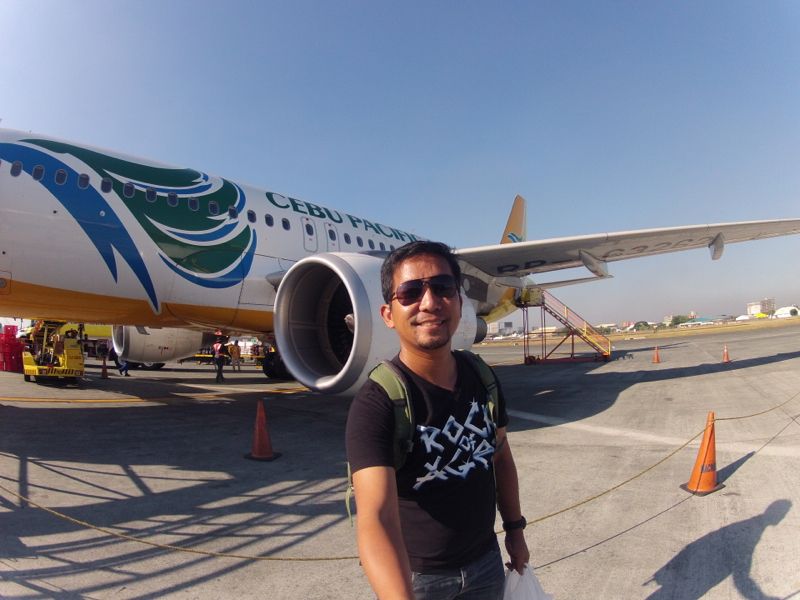 in a way, that accurately shows how i've chosen my adventures: while i'm very comfortable traveling alone, i have no trouble being part of a herd, although you might see me rolling sideways every now and then.



in march last year, i returned to puerto galera for the annual malasimbo music and arts festival. after my expectations were dashed by wanderland, i realized that not all music festivals are created equal. in fact, some of them were organized exclusively so people can be poseurs. the malasimbo still retains some of its sincerity in promoting the pure love for music, although my presence there is by no means an indication that it is the best. in fact, i openly admit that i feel very pretentious attending it, since i have not bothered to even check the artists performing. i do not care. i like being in malasimbo for the way it makes me feel. returning to malasimbo was also significant because it is exactly a year after i broke my ankle. i am well aware of this false rumor about how i managed to injure myself at a music festival and not during an activity that actually has a dose of danger in it. while it started out as a joke, it took on a life of its own and was believed by others to be true. i am deeply disappointed in the originator of the rumor, but also sad that others will choose to believe what they hear. unfortunately, that is the norm these days. nobody ever bothers to ask what happened, and decides that a story, regardless of its implausibility, must be based on fact because people talk about it.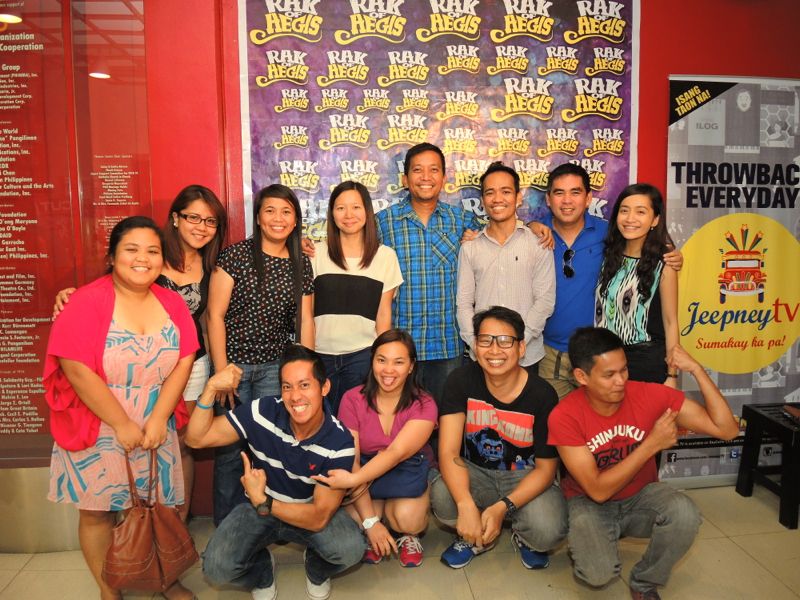 my malasimbo experience was cut short last year because i had to quickly rush back to quezon city for "rak of aegis". my show was scheduled in the afternoon of sunday. "my" show, not because i was going to perform, but because i had bought it. show buying is a form of investment where a person or a group of friends buys a portion or all of the tickets for a performance and sells them. there is always a risk: that not all the tickets get bought. in 2013, my first show was a financial disaster, even though it was a critical success, of which i cannot stop saying how proud i was that i helped bring it to the stage. i was more prudent last year in my choices and focused on performances that were going to make it big, financially. i am a patron of the arts, and i will watch a show or support an artist i believe in regardless of its/his/her lack of popularity. but as an investor, i would rather put my money on shows that are sure to sell. "rak of aegis" ticked all the right boxes, and i was blessed twice over: i bought two shows last year, and had a good return on my investment.



it's a good thing that i sought other means to grow my funds last year (i also invested in the stock market and in mutual funds), because i also found many ways to spend my money. in april, i joined my friends on a trip to nepal. it easily counts as the farthest i've traveled from the philippines. not including the flight to kuala lumpur, getting to nepal required more than 4 hours on the plane. it is also by far the most expensive (if you exclude shopping) among my trips. air asia's last-minute decision to cancel our flight resulted in a costly rebooking on the onwards flight from kuala lumpur back to manila. i've learned a lesson: always get travel insurance, as apparently, costs incurred due to flight cancelations are also covered. the nepal experience was also significant because of its elements. it was the closest i got to being on an organized tour. i am not used to traveling with a fixed itinerary and accompanied by a tour guide, although we did have much to say about what we wanted to do and where we wanted to go. it was also the first time in a long, long while that i was with people whose approach to travel was, well, different, from mine.



shortly after the trip, i was asked once again to handle voice-over duties at the TNF 100 trail ultramarathon in baguio. it was the second time i was going to do it for TNF, but i first held the microphone at a running event during salomon's x-trail 2012 at the tagaytay highlands. i was actually asked to volunteer my photography skills, but my friends felt that it would be more exciting for those present at the venue if someone called out the bib numbers of the runners. but i did more than just that, and somehow gave these guys at primer an idea about how races should be annotated. so i've been invited to do the same thing at several other races, including last year's ground-breaking salomon citytrail manila run at the intramuros.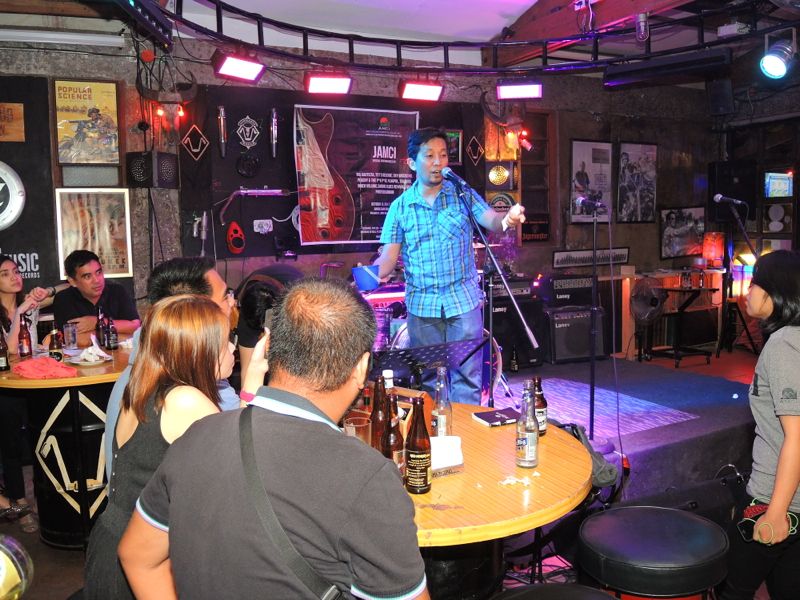 hosting doesn't come naturally to me (i am actually very shy, believe it or not, in the sense that i do not want to draw attention to myself, although i have massive amounts of confidence based on this belief that i am really good at a lot of things), but talking does, so i always get asked to go up on stage. one massive compliment i got last year was when a professional wedding host and a wedding coordinator both said that i was hardly the amateur host i claimed to be, and that i should actually do it for pay. right now, i just like doing favors for friends.



playing the role of "co-producer" for "rak of aegis" was just one aspect of my cultural endeavors. i was also an avid consumer and patron, and i was particularly interested in the experimental, the raw. for 2014, i wanted to support the cultural center of the philippines' activities, first by attending its pasinaya, then by watching every single play on the virgin labfest, then later seeing all the full-length featured films in its cinemalaya. i have done pasinaya before, and seen a few plays and films, but i have never previously committed so much time and planning to actually be able to see everything, regardless of whether my interest was piqued by the blurb i read on the souvenir programs. i just wanted to participate in the festivals.



my cultural horizon was varied and wide, and i even got invited to see "ang nawalang kapatid". i was clearly mistaken for a theater critic. i am merely a fan and supporter of this artform, which is so important now that people are averting their cultural gaze to other modes of expression. although i don't think i have any chops as a reviewer of theater, i was asked as well to write a recap of the virgin labfest, and my article was published in the inquirer.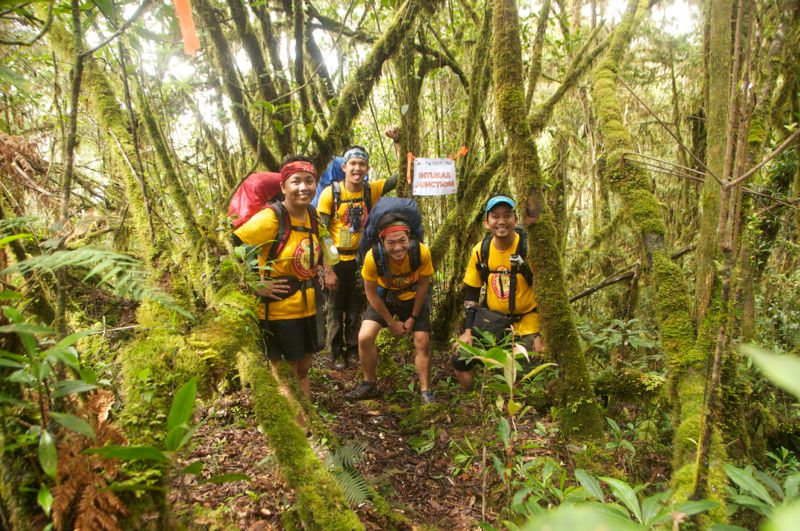 in terms of mountaineering, i already mentioned beginning the year with a solo hike to a new destination. but my 2014 would prove to be exciting for me as well, since it took me to many new mountains, to summits i have not been to before. and what an appropriate way to celebrate my tenth year of seriously pursuing this passion (technically, my first climb happened in 2003 when i climbed mount pulag with an oversized montanara backpack and coleman shoes – yes, coleman, the same company that made the jugs we lugged to school in the 90s – although if you think about it, my first hike through mountainous trails took place in 1998 when i joined the cordillera day in abra, but i only got "serious" in 2004 when i joined pilipinas sierra). i managed to return to mount lobo through an entirely new trail, then complained vigorously on mount mingan, plotted the trail for the bakun trio, then finally arranged a return to the kalatungan mountain range in bukidnon, all as part of AMCI's BMC.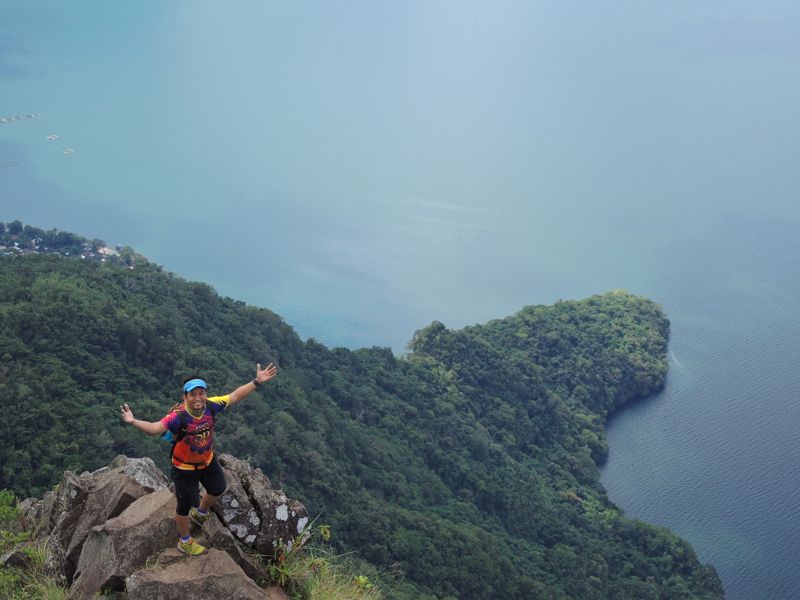 also, in spite of my views on day hikes, i participated in quite a few, and in the process got up to mt. talamitam for the first time and returned to mt. maculot after a 10-year absence from its slopes.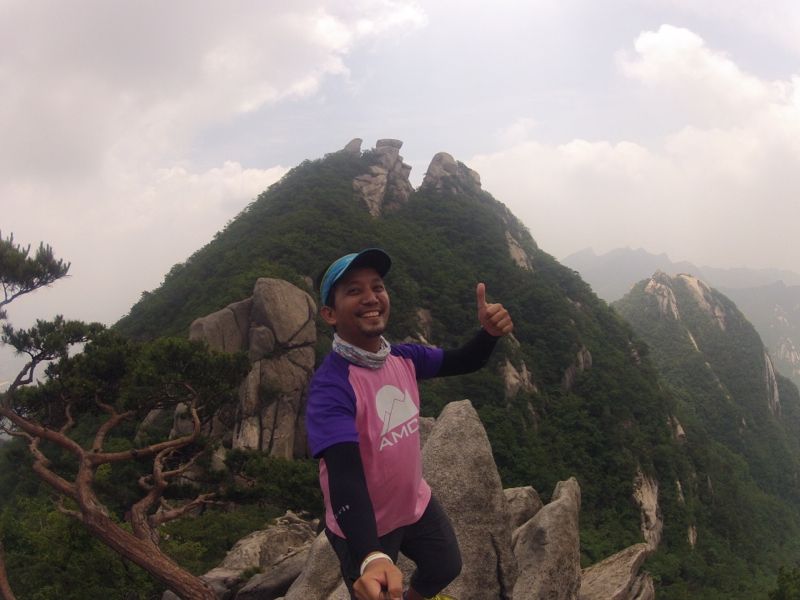 where international travels are concerned, the nepal tour was the centerpiece of my year, but i did have several delightful trips as well. i organized a seoul trio, a nod (but also a nudge) to our obsession with peak-bagging, where several of my friends followed me on my third visit to south korea for the purpose of setting foot on the most prominent peaks in its capital city. many people do not know this but seoul is actually very hilly, surrounded by craggy peaks under which run tunnels for cars and trains. despite its very cosmopolitan character, seoul has a very active, outdoorsy vibe, and people of all ages go on day hikes every day, and treat it like regular exercise rather than a special outing (there was never a moment in all of my trips to seoul that i didn't see anyone in hiking attire).



i've done all these hikes in my two previous visits to seoul, but i also added a different twist this year: i took my friends to nami island, which was made popular by the korean soap opera "winter sonata".



seoul wasn't the only destination in my itinerary for 2014. since there are no direct flights from manila to nepal, i had to transit via kuala lumpur, and although i was there very briefly, i did get to eat a lot of malaysian food. and eating seemed to be the only other thing on my agenda when i visited singapore, the primary one being to visit my good friends… okay, i'll admit, both of them were just incidentals. my main purpose was to get an iPhone 6, and i spent the better part of 2 days combing the island for a good deal. still, i did sneak in many things, such as meeting an old high school batchmate, walking around raffles place, and… okay, so that's not a lot. i'm in singapore so often that it feels like going to a place i know so well. and i can't claim having lived there in 1997 for 5 months while i matriculated at the national university of singapore as the reason i know the country so well, since many things have changed since then. that was my first time to travel abroad and to live apart from my parents, so singapore has a special place in my heart, even though i do nothing there but eat, shop, take the trains, and not much else.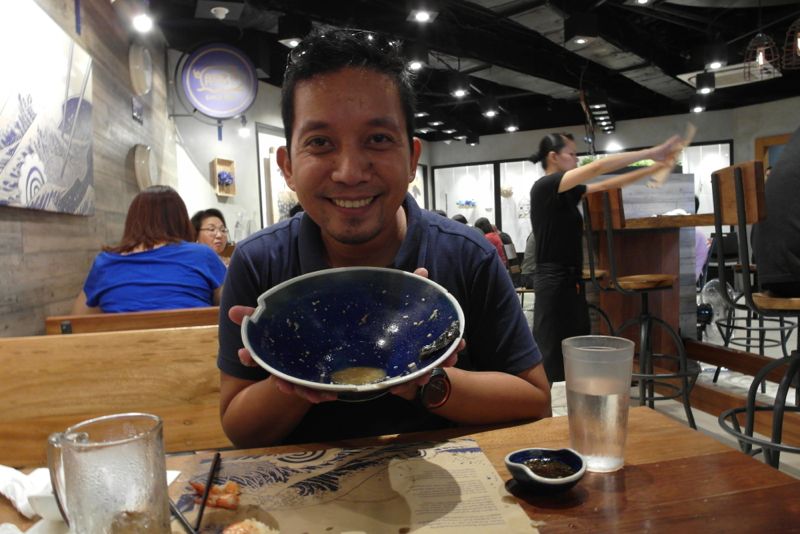 i have an application on my iPhone which allows me to monitor my expenses, so although i pack lunch nearly every single work day of the week, i know that i spent a lot of money on food. for 2014, my obsession with ramen flourished. i have to admit that i never was such a big fan of this bowl of noodles before, since my only experience with it was limited to instant cups from nissin. but after my visit to japan way back in 2011, where i was introduced to a few proper bowls of ramen, i suddenly developed this insatiable craving, and i was never satisfied by what was available then. i'm glad that the craze arrived in manila, and somehow peaked last year with some very famous international brands opening branches, so i am slowly addressing this monstrous hunger for the delicately-flavored, slow-cooked broth, the perfectly seasoned chasu, and the divine ajitsuke tamago (i've actually successfully made my own). i still think they're all ridiculously priced though, but if you must know, the decent ramen bars in japan are even more expensive.



master landscape photographer sensei jay jallorina agrees: i can't cut it


in the area of photography, i have to admit that last year was hardly a good year. i did not invest in anything new (which is a good thing), but also affirmed my long-held belief that i am not a landscape photographer. i think this is significant because in order to become any good at this craft, one must first be able to define one's photography. this realization (although it did not come last year) is just a first and crucial step towards becoming a better street and travel documenter, which is the direction i would like to pursue, since i do travel very often, and i am curious about people and how their lives are defined by their surroundings.



the tour guide and his "white medallions"


my views on travel have not wildly changed last year. i still think that going to a place i've never been, regardless that it's just a jeepney ride away, is a worthwhile experience. i need not go abroad, have my photo taken beside some well-known landmark, and announce my good fortune to have ticked a box off my bucket list. for me, escape comes in many forms, and i am grateful for the chance to see something different from the usual, no matter where it is. i encourage people to do the same: to discover secret places in the spaces they call home, because a little curiosity can result to interesting eureka moments. and although i am perfectly fine traveling and exploring on my own, i do not mind sharing the experience, as i did last year, playing tour guide to friends, even strangers.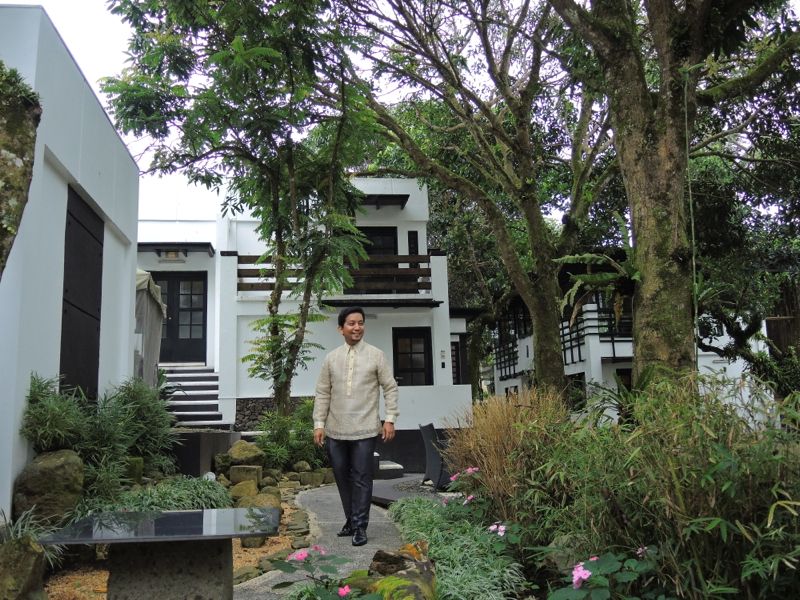 finally, last year was the year i turned 38, and while that might not be such a significant number worthy of a defining moment, i think that my approach to certain things changed radically: one of them was about consciously trying to dress my age. i started reading seriously about menswear a few years ago, but i would never make any claim to being fashionable, since i tend to be classic and comfortable in my decisions. i choose to wear what makes me feel good without having to feel conscious and self-aware. as a result, i have gotten many flattering remarks about how i dress up during formal occasions, and even how i suit up for work. which is just fine since outside of these, my idea of casual wear isn't too worthy of notice.



so these are the things that were significant to me in 2014, and many of them weren't dependent on the number of likes a picture got, or the number of reactions a status update received. social media has turned all of us into beggars for attention, soliciting sympathy, pleading for praise. in the end, the public doesn't decide what's important to you. you carve out your year according to your liking.