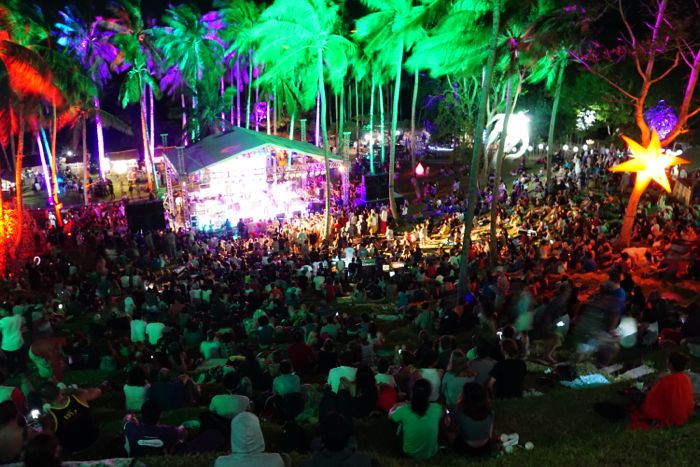 when i decided to leave for batangas, i had little hope that i would make it in time for the last boat crossing the verde island passage to puerto galera, but i went anyway. i had a ticket for the entire 3 days of the malasimbo music and arts festival, but my leave application for friday was not approved, so i had to impossibly chase a 5PM boat trip by leaving makati at a quarter to 4. it was an exercise in futility, but i held on to a sliver of hope that i would somehow make it to puerto galera on a friday. the minute i got off the bus, i was immediately approached by people offering all kinds of options. eventually i found that i wasn't alone in my desire to get to puerto galera. an enterprising but rather shady-looking local claimed he could make the trip happen. first he gathered us onto a jeepney on the pretext of going to berberabe beach. then we got off, walked to a locked gate, and were required to pay immediately the bloated cost of the boat travel. it had a disconcerting feeling of crossing a fortified border into enemy territory, i would suppose, and i had to choose frantically between trusting people whose speech and demeanor inspired uncertainty instead of faith, or the possibility of staying instead in batangas wasting an entire day that could have been spent at the festival.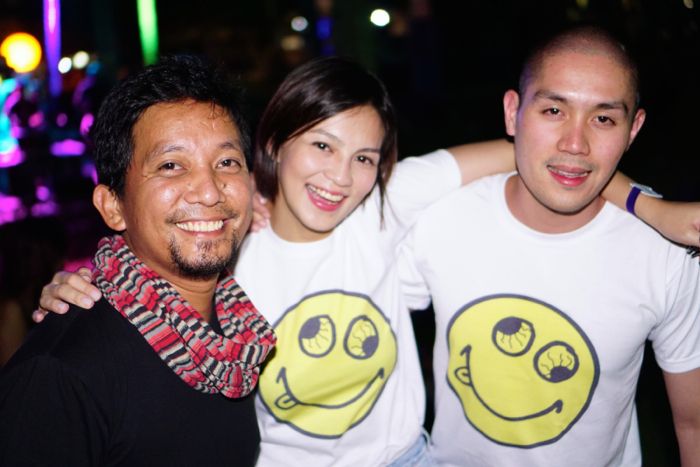 i took my cue from my companions. they were all courageous and eager to get to puerto galera. but perhaps foolish enough to engage the services of individuals who were not above suspicion. 2 british girls quickly refused when they saw our boat: only big enough to accommodate all 9 of us. i'd been on less seaworthy boats, but perhaps because of the circumstances that led us there, the two hours from batangas pier to the dark end of white beach in puerto galera were among the most tense two hours of my recent life. the boat ride wasn't even particularly difficult, only interminably slow. the lights of mindoro were lit in the distance, and at times it seemed we didn't move from where we were. i had to check google maps while in the middle of the verde island passage just to make sure we were actually headed towards puerto galera, and not about to be taken, in the liam neeson sense. but where else could they take us? it's not like a new island had emerged between batangas bay and the beautiful natural harbors of puerto galera.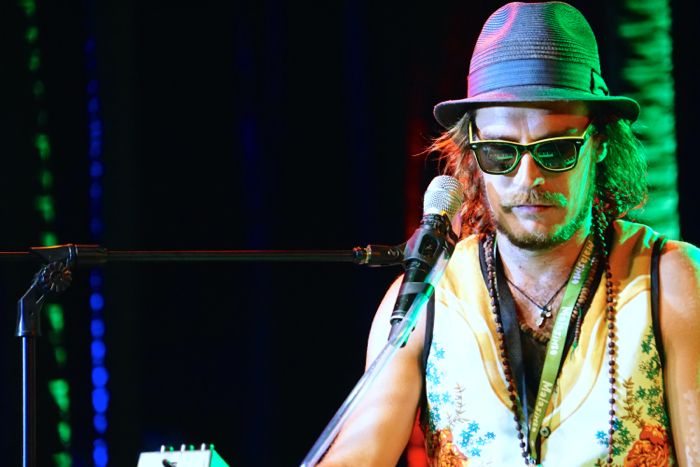 as we approached white beach, we could see that a fire dance was taking place in front of the establishments there. the balance of our boat fare was collected as we silently cruised towards more shallow waters. as i got ready to alight, i noticed that lights were approaching the boat. i immediately jumped off when i found out that they were lifeboats of the coast guard. our means of crossing to puerto galera was unsanctioned, illegal, and it was rightfully within the coast guard's jurisdiction to investigate. not wanting to be delayed any further, i ran to shore, disappeared into the alleys behind white beach, and emerged, sweating and panting, in the road that goes all the way to calapan. i had barely enough time to thank the Lord that i was on on dry land without mishap when i took a tricycle to the venue.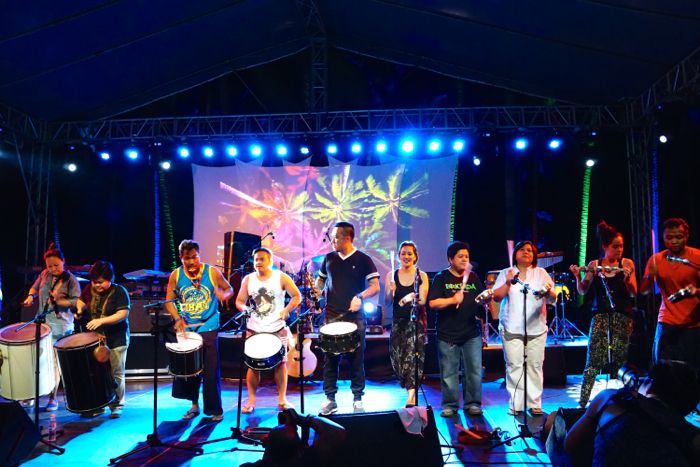 when i arrived, the camp manager welcomed me, saying i looked familiar. it's your second time here, he said, and i was quick to reply: it's actually my fourth. i don't know why i keep returning to malasimbo, purchasing my ticket well ahead of the announcement on the full festival line-up, when my musical knowledge is nearly as shallow as most kiddie pools. in fact, i attended last year's event even when i knew none of the performers. i may have
already been a fan of joss stone
before she visited for the
3rd malasimbo festival
, and i'd listened to
jimmy cliff
without knowing who he was. but in all honestly, i did not come because of the artists. i went to malasimbo because it was a place that helped expand my musical vocabulary, because in some cases, it was a venue that attracted raw, fresh, and emerging talents that were outside the mainstream. and i went to malasimbo because it was an event attended by other people who liked music festivals. in this year's edition, i didn't bother to check the list when they announced it, since i bought mine during the early bird phase, while tickets cost half as much as they did at the door.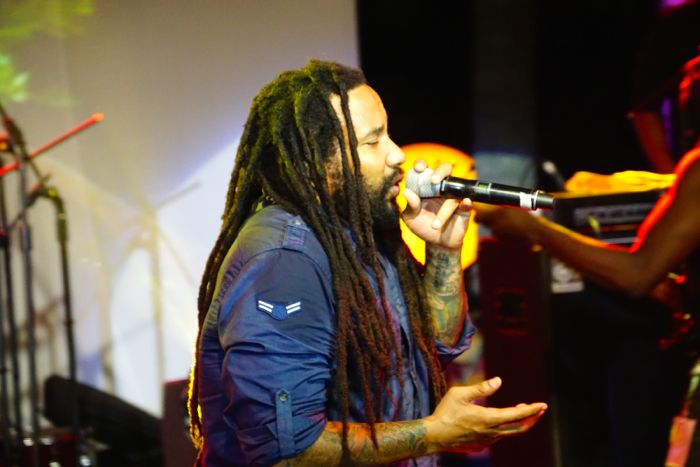 immediately i pitched my tent, grabbed my cameras, and looked for a spot where i could listen to the last few acts for the first night. it was already close to 11PM when i stood on the familiar ampitheater. i found friends who were there as well. the attendees didn't number as much as they did some years ago. certainly less than last year, but i didn't mind. i was just happy to be there. a few DJs were on board, playing dance tunes to a thin crowd. i found the other brave souls who shared the boat ride with me: the australian working in disaster reconstruction in tacloban, the czech engineer working for a company that sold giant chandeliers, the cute couple from iloilo, and 4 girls who were involved in retail and marketing. after my friends left, i just sat there, among strangers made familiar by our attraction to the unusual, until at some point the lights were turned off. i still remained, actually, talking to french festival patrons, displaying my horrible accent and limited vocabulary.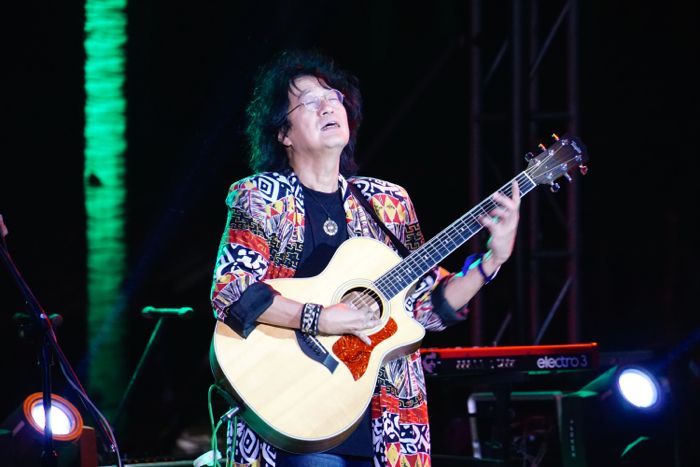 i walked to my tent, slept, and woke up at 7AM to the sound of drums. i was neighbors with resident artists who had made the campsite their home the past several days, and there was a steady hiss from a stove. they were heating water for coffee while blowing copious amounts of smoke into the air. it's never too early to experiment on cures for glaucoma. i gingerly made my way out of my tent, had breakfast at the store near the d'aboville compound, and got ready for a run down to the beach. the ride down to the piers will cost anyone about PHP150, but it took me only about 10 minutes to get there, and i was rewarded with views of puerto galera's famous harbor. i managed to get to talipanan just in time before the crowds descended on luca's italian restaurant, and we patiently waited for our pizzas and pasta as we dug our toes into the sand.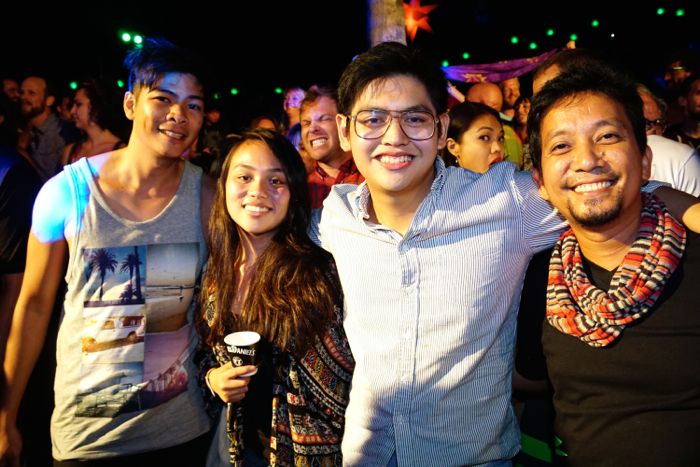 i went back up to the campsite and got ready for the second day's performances, drinking pre-game mixes with my neighbors. i had made a few acquaintances in the 4 years of attending malasimbo, mostly people staying at the campsite, or strangers sharing suspect brews and pipes. usually, it is those solo wanderers like me who are open to meeting new people. the visual artists were in their spot under the shade of trees minding their own business, gulping their cheap rhum, listening to soundchecks and unfinished melodies as scheduled performers tested their instruments and the microphones. when the evening arrived, we all occupied our places in front of the stage to listen to the diverse sounds offered by artists of different genres.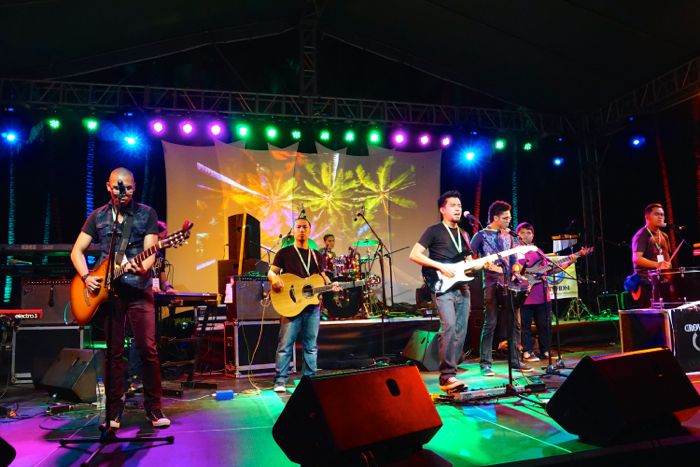 crowns down
and
brigada
returned this year to the delight of veteran festival goers like myself as well as excite first timers who'd never heard of them before, but loved them nevertheless on first hear. and that is the beauty of going to music festivals such as the one in malasimbo. i know of many who decided to skip the event because they weren't familiar with the headlining artists. but it's not about watching familiar acts or listening to songs we're used to. rather, what malasimbo offers is an opportunity for discovery, of broadening horizons, of adding notes to one's music vocabulary. i won't say i'm more fluent after malasimbo than i was prior to going there, but i will say that i am less ignorant, and more willing now to give new, emerging artists a listen, even when their music doesn't appeal to me.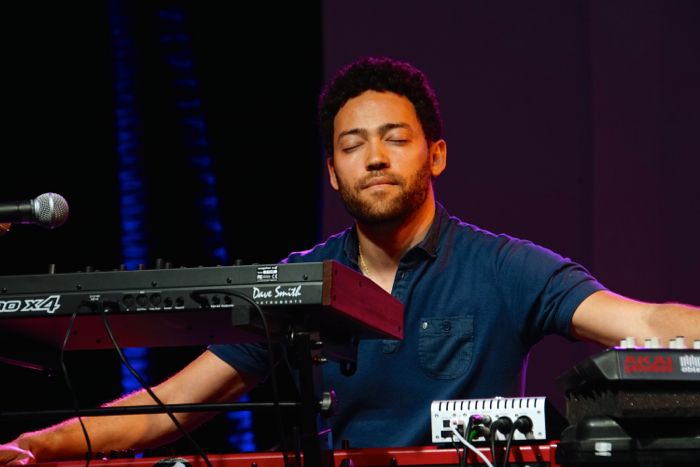 also, with an event filled with artists of many genres, what sets this festival apart from the previous editions are the spontaneous, unrehearsed, unscripted jams that celebrated music and pure artistry.
taylor mcferrin
, who is so immensely talented i will not doubt if he claims to be able to fly, called on the other artists in attendance and asked if they could contribute their voices to his music, and MCs and beatboxers gladly obliged. the legendary pinoy jazz guitarist
noli aurillo
(who kept making his signature bark) pulled
meghan aguilar
up to the stage. she said she wasn't prepared to be in the spotlight that evening, and looked every inch a spectator instead of an artist about to perform: she had no make-up, had unruly hair, and wasn't really dressed to be seen, but sang enchantingly nevertheless.
FKJ
sang a few planned songs with
june marieezy
, and closed the evening with a freestyle number that somehow worked better than either of them expected. this is why malasimbo is so important and many bars above other music festivals: prepared sets are thrown up in the air, and just pure love is spread to an appreciative crowd, some of whom have gone through great lengths just to sit on the ground and have their ears blessed for several evenings. it is these random, unrehearsed musical collaborations that make the malasimbo experience beautiful and memorable. and also the reason why i keep returning, year after year, for four years now.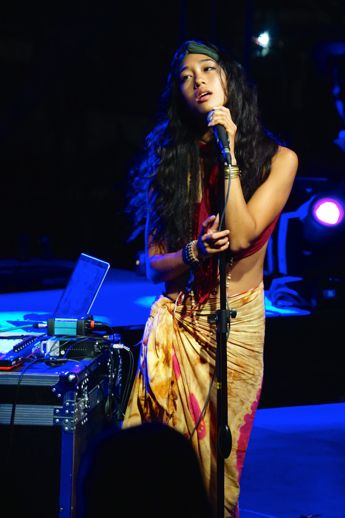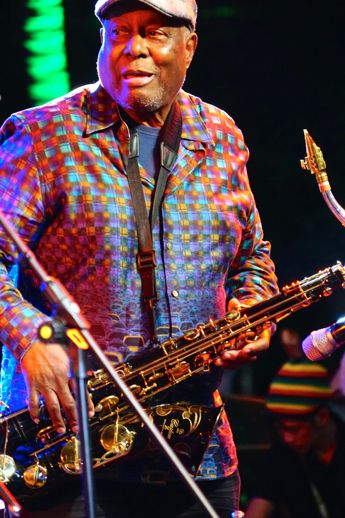 during my first visit to malasimbo,
i confessed that i felt very pretentious to be there
. i knew little of the music that was playing. in all the years that i've been going back, it was only when the mesmerizing joss stone performed that i actually felt i knew more than a little of the artists in the lineup. i realize, however, that knowing something about these artists beforehand is a bonus. the main prize is being there, and taking part in this community that celebrates music and art. i may still have complaints about the expensive food and beverages, or the limited transportation options for people who decide to camp close to the ampitheater, but all my visits to malasimbo during this music festival have been amazing, and this year was rather worth the hassle and being hustled. until next year. see you on the mountain!