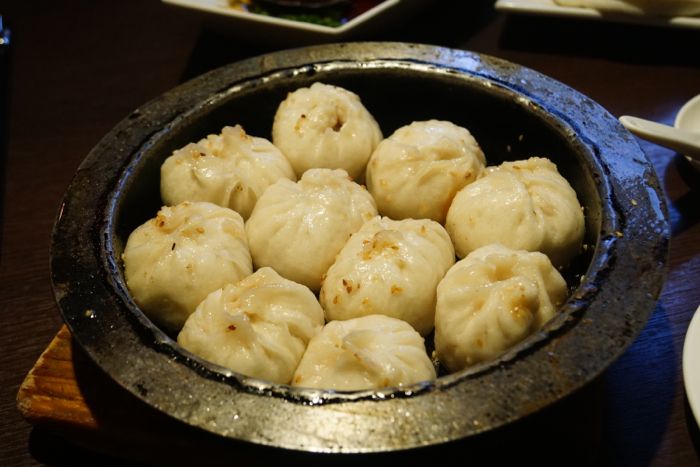 i had already known about the long weekend taking place in july, having published my now annual vacation planning guide over a year ago, but hesitated to book anything until after the official announcement was issued by the office of the president. the year previous, the proclamation did not abide by the muslim calendar and the recommendations of the national commission on muslim filipinos, so i wasn't sure if the non-working holiday would actually fall on a friday. so when it came out, i didn't think twice about leaving town. the only question was: where do i go. within a few minutes, i had formed a decision to go to taiwan. it handily won over hong kong because i have a valid and existing australian visa which would allow me a visa-free entry to the republic, although the guy at the cebu pacific check-in counter gave me grief about it, mumbling that i might not be allowed entry, even demanding to see my australian visa sticker on my passport. in the most condescending tone possible, i said that australia issues electronic visas, something he should know since 5J flies to the land down under after all.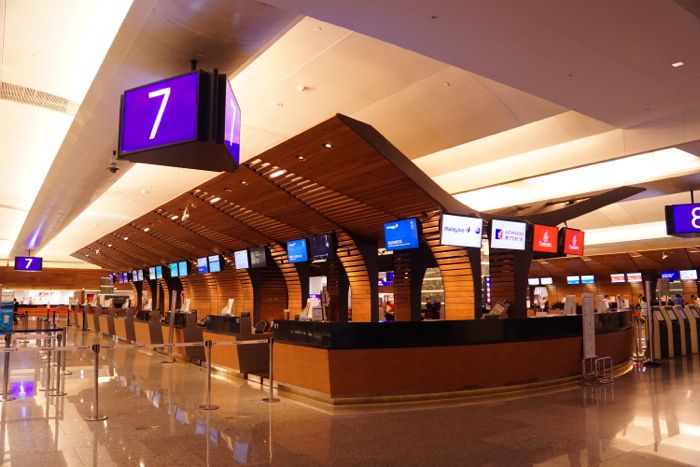 a few hours later, i was looking around the newly-renovated taoyuan airport, which had magically transformed from a drab, badly-lit terminal designed with brutalist intentions, to a gleaming, modern facility that reflected taiwan's fast rise as an industrial and cosmopolitan nation. immediately after i realized that, i struggled to find an ATM to withdraw some NTDs for the bus and taxi ride to ximenting where i had booked accommodations. what modern and cosmopolitan country cannot provide ATMs that dispense money? as it happened, i managed to scrounge for a few dollars at home just enough to get me to the taipei bus station where i had to drag my luggage across a few roads to find a machine that worked.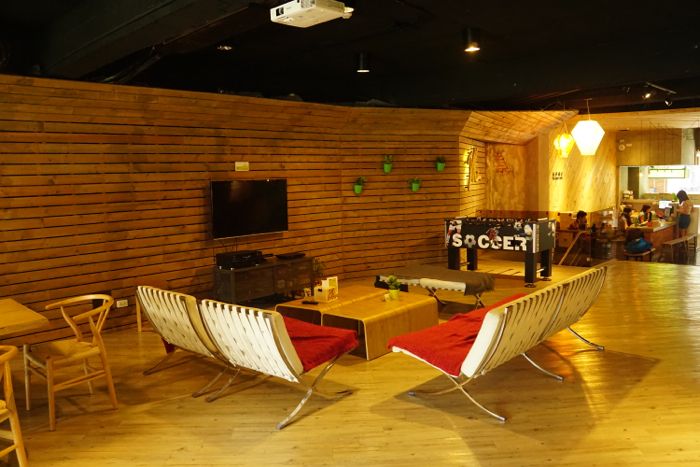 at past 3AM, i arrived at meander hostel, sweaty and sleepy, still shaking off the turbulent flight that had the fasten seatbelt sign on almost the entire time. i was appointed a room at the 6th floor, which was a chore to go up and down to since the elevator could only be used for checking in or out. i slept until a little before noon, and only left my bed when these young women went inside our room to vacuum and change the sheets. there were 2 bunk beds in the room, each with 3 levels, although for the most part, i only shared it with ben, a british tourist who collected on a redundancy at work, and now spending everything on an asian tour. he took a train from london to paris, all the way to russia, mongolia, china. the first flight he took brought him to taipei. for lunch we each had a big bowl of beef noodles. and that was just the start of my taipei tour.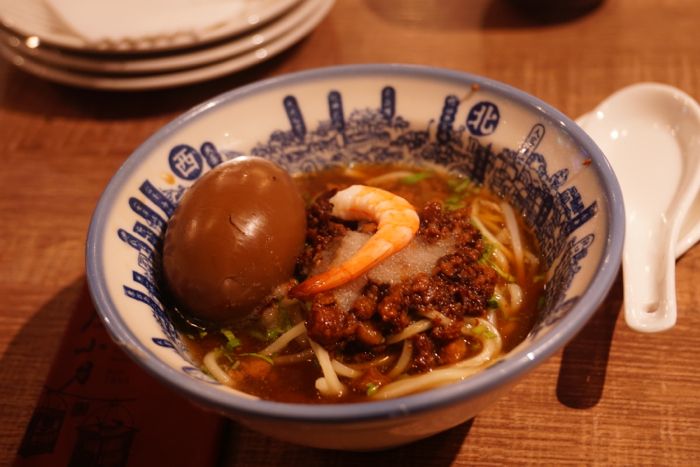 in my 3 previous visits to taiwan
, i've always had very fulfilling meals, many of them surprisingly affordable. i didn't have to part with too many dollars to savor a delicious meal, so that was my main agenda, the secondary one being a dayhike. so
i tried to recount the restaurant visits that took place during previous trips
, and although i could not utter a word of mandarin apart from hello and thank you, i nonetheless returned to some familiar places, asking for english menus, pointing at pictures on the walls.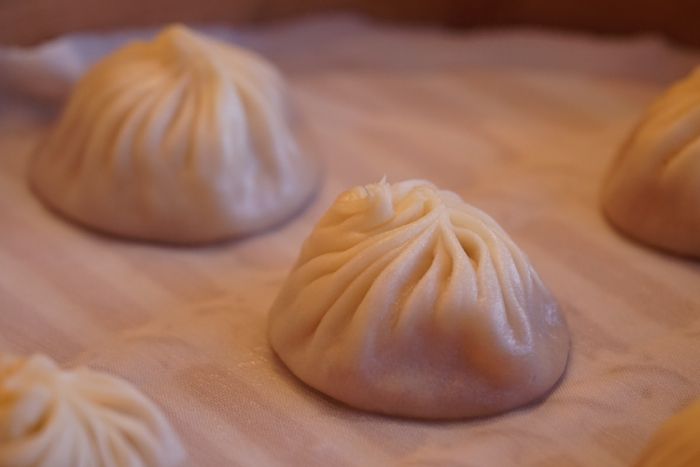 i didn't have to wait too long for a seat at din tai fung, since i agreed to sharing a table with tourists from japan and china. i shared 2 variations of the xiao long bao and a spicy dimsum dish with bob, who was also visiting taiwan at the time. i also went back to kao chi (which opened either in 1949 or 1950) and ordered the softest braised pork dish i've ever had. the waiter warned me it was "very many", and since it came with a side of mantao, it could have been good enough for 3 people. and still i managed to ask for sheng jian bao, or pan-fried pork buns. of course i had most of them for take-away. although kao chi opened 8 years before din tai fung, the latter restaurant has come to symbolize taipei's excellent and accessible cuisine, with queues lasting for half an hour if you're lucky, and busloads of tourists congregating outside its main branch just around the corner from kao chi. both serve shanghainese cuisine, including the iconic xiao long bao, but the jury is still out there on which soupy dimsum is better. one thing certain though is that din tai fung, with its multi-lingual wait staff and its michelin star, is popular among visitors, while kao chi seems to be where the locals prefer to dine.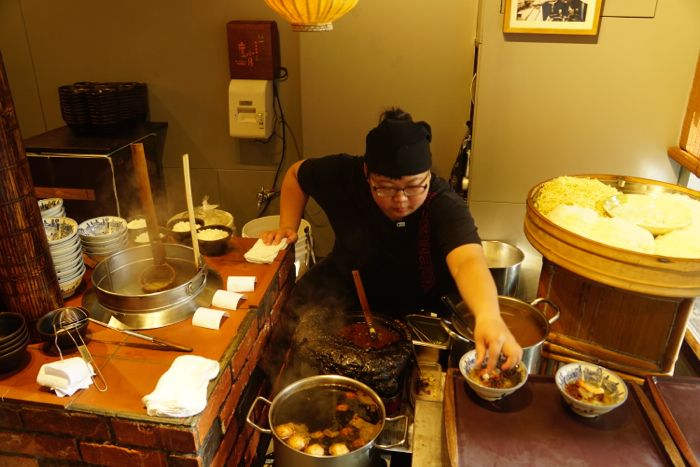 kao chi and din tai fung are just outside dongmen station on taipei's newest red MRT line. they're just two of the treasures you'll find in the area. along yongkang steet (a few meters from exit 5) are some of taipei's most famous food haunts: culinary institutions including du hsiao yueh, which has been around since 1895, and where tiny bowls of noodles topped with minced meat and a piece of shrimp are still being served in the same manner as a century ago: a cook is seated in front of steaming pots. if you're there, also grab a can of the tasty minced meat that they top on the dan dan noodles, their signature dish. there are a few more things on offer but i didn't really look past this famous dish, because i had no one to share the food with. besides, i was planning on eating at as many restaurants as i possibly could.
i actually visited yongkang street three times while i was in taipei.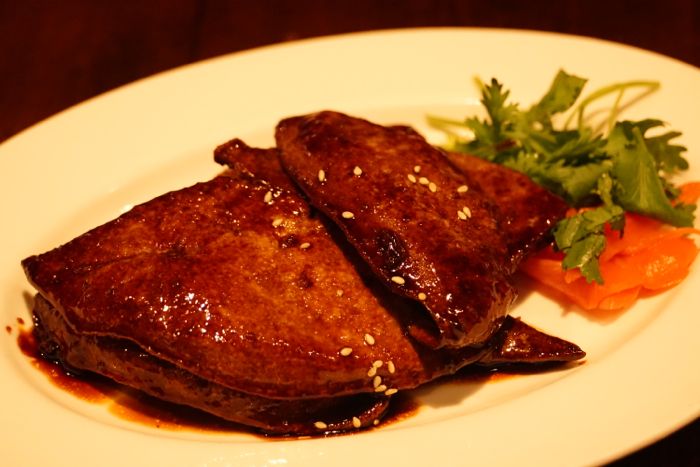 on the third visit, i went to another restaurant that i've been to before. i don't remember the name, although what i really don't remember is if it had an anglicized name. i just remember the taste of the food i had there when my friend CY took us there a couple of years ago, so i went back for a plate of sweet pork liver. i also ordered a sardine dish which the menu calls pacific saury. it was an odd hour to have dinner, just a little past 5PM, so i was the only one there.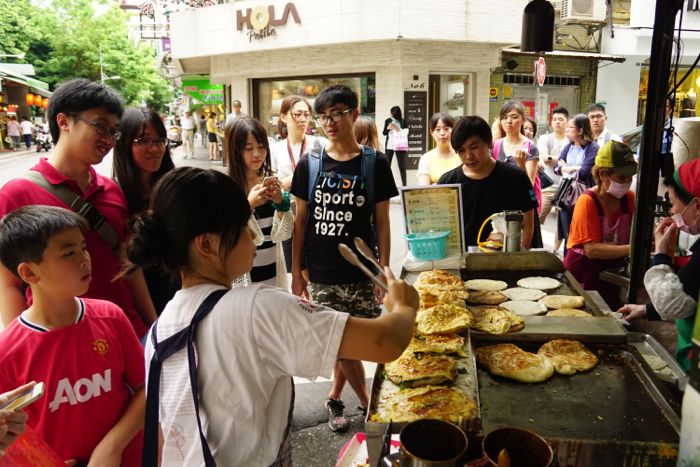 whenever i'm in a foreign country where i know nothing of the language spoken, i always tell myself to just
go where the locals are
. this is particularly true for food. apart from din tai fung, there are two other places in yongkang that enjoys never-ending queues. one is the smoothie house, which serves a variety of sliced fruits on shaved ice. across of it, under a sign for vietnamese pho restaurant, is a small space that sells taiwanese scallion pancakes. the place is so small there is an auntie cracking eggs on the sidewalk. and yet in all my visits to yongkang street, there was always a line. the pancakes resemble the roti prata in some ways.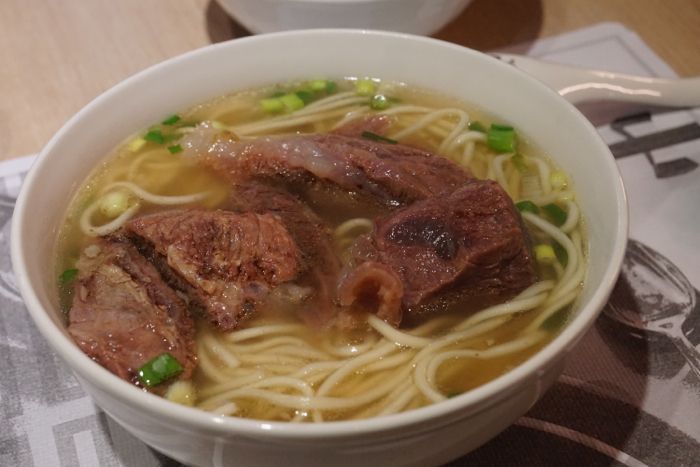 on my last day in taipei, i managed to get lost again in ximenting, and although i already had a really good bowl of beef noodles along the ximen pedestrian area on my first day, i found myself walking into another restaurant whose main draw is this stellar taiwanese staple. i was more curious, actually, to know if it could be better. and apparently it could. the portion was smaller, but the beef slices were heavenly soft, almost having the texture of marshmallows. the broth was also delicious, although having ordered too much food, i struggled again to finish everything i ordered.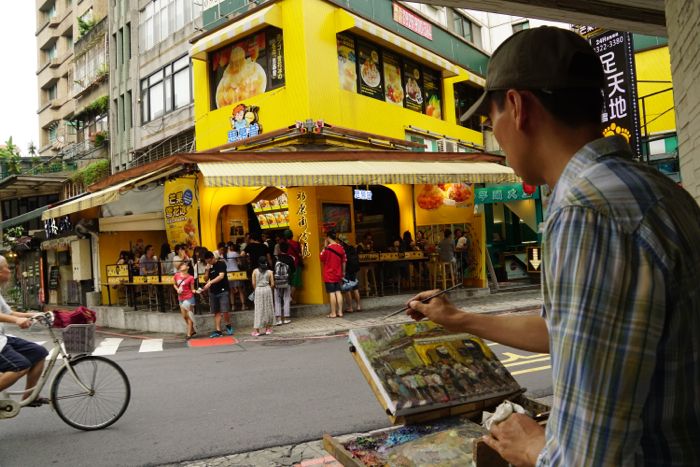 all in all i think i achieved what i sought to do in taiwan, which was to eat, and to eat well. i would definitely not mind planning another visit to this island-nation to organize a couple of day hikes, and many visits to restaurants in between.