for four straight days beginning last wednesday, i'd been partying till the small hours with my mountaineering buddies. there are stories to tell, but perhaps, some of them are best said through pictures. and since i still don't have a bootleg copy of comic life, i spent a few hours on photoshop coming up with these: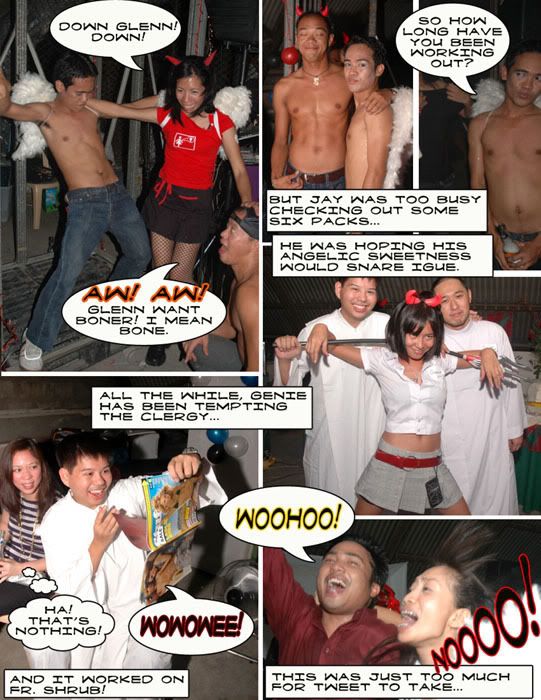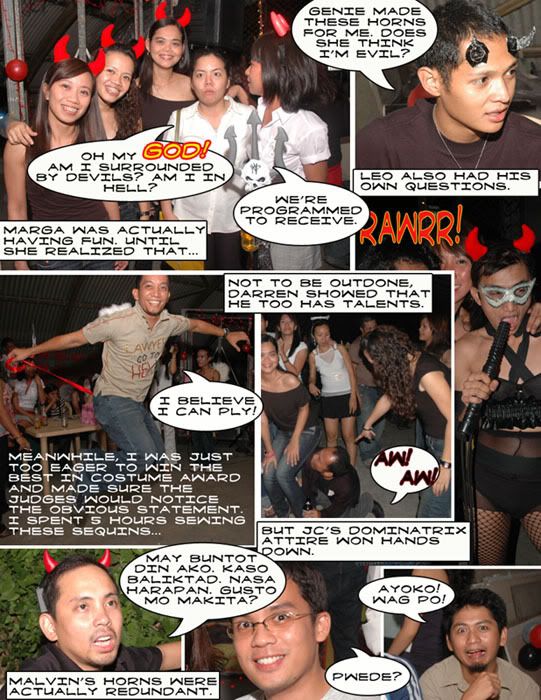 a big congratulations to batch 2006 for a wild party, which could have been heaven or hell.

and yes, i did spend 5 hours sewing those sequins on my shirt. and other than malvin's statement about his "tail", everything on these comic book pages are fictional.